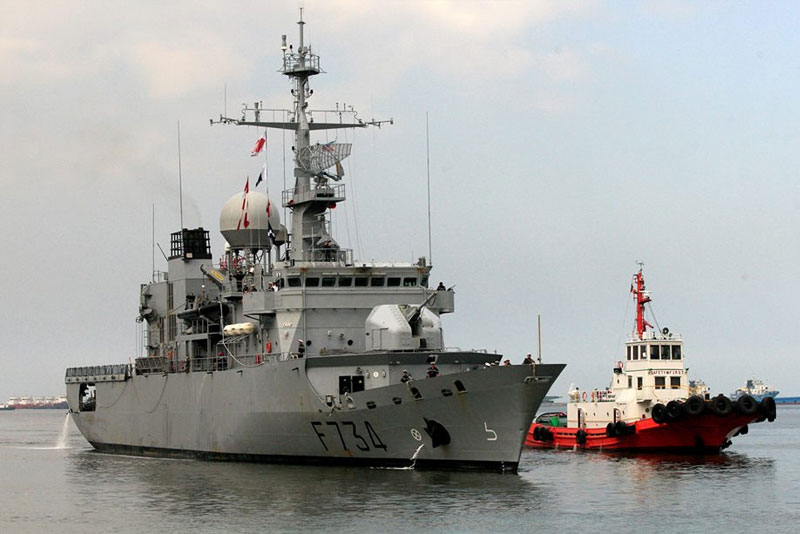 French Ambassador Nicolas Galey said the frigates are designed to carry out surveillance and humanitarian missions and expression of rights under the United Nations Convention on the Law of the Sea. Philstar.com/File Photo
French frigates support freedom of navigation
MANILA, Philippines — The visit of surveillance frigates from France is not to show alarm over Chinese military fortifications in the South China Sea but to support freedom of navigation in the contested waters.
French Ambassador Nicolas Galey said the frigates are designed to carry out surveillance and humanitarian missions and expression of rights under the United Nations Convention on the Law of the Sea.
"Our ships, as well as other nations' ships, have the right to sail in these waters without any particular target," Galey told reporters at a cocktail reception on board the frigate Vendémiaire Monday night.
The Florèal-class light surveillance Vendémiaire of France's Marine Nationale docked in Manila last Monday for a goodwill visit to the country until Friday.
The Vendémiaire, under the leadership of Commander Alexandre Blonce, contains a helicopter, anti-surface and anti-air weapons and rapid guns. It is the fifth in a series of six ships built in the Saint-Nazaire shipyard in 1993.
"We all know that in this part of the world, or in other parts of the world, there are some areas in which freedom of navigation has to be exerted practically to express that these are places where international law is applicable," Galey said.
"Freedom of navigation is a global rule," Galey added.
With modern electronics and satellites, Galey said French ships are capable of effective control and surveillance of areas.
The goodwill visit seeks to further develop the relationship between the French and Philippine navies through naval diplomacy and camaraderie, ultimately enhancing maritime cooperation and promoting peace and stability.
The arrival of the Vendémiaire in Manila follows the conclusion of the first joint committee meeting on defense cooperation between France and the Philippines.
Related video: