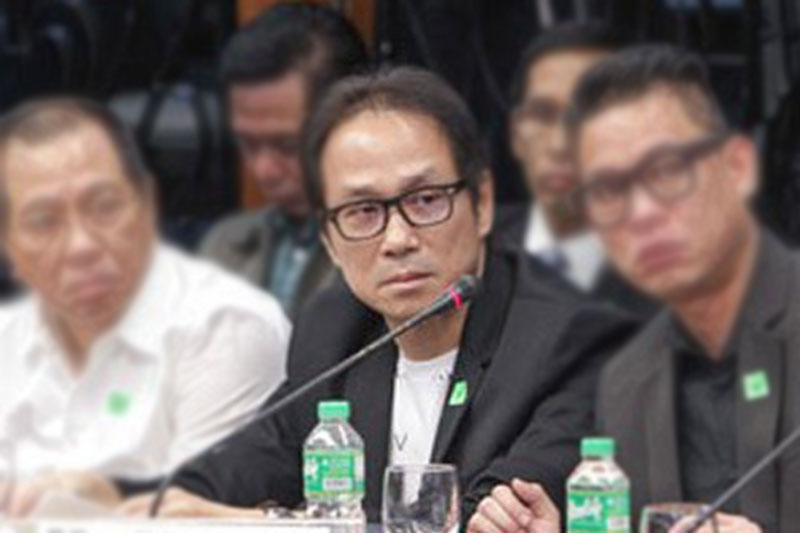 Duterte said he gave Ang specific instructions to help address illegal gambling in the country. Geremy Pintolo/File
Duterte taps Atong Ang to help clean up PCSO
This 2018 story has resurfaced on social media in July 2019 following the order of President Duterte to shut down gaming outlets of the Philippine Charity Sweepstakes Office. Ang was not given a PCSO post. Read that fact check here.
MANILA, Philippines — While a congressional probe into alleged irregularities at the Philippine Charity Sweepstakes Office (PCSO) was ongoing, President Duterte yesterday admitted he talked to gambling operator Charlie "Atong" Ang to help the government curb corruption in the agency.
"Ito si Atong, I was hearing, tinawag siya, tinawagan ko 'yan siya (he was called, I called him). Sinabi ko (I told him), 'Atong, ikaw ang number one na gambler dito sa Davao (you are the number one gambler here in Davao)'," Duterte said in a speech at the NAIA before leaving for India yesterday to attend a summit.
Duterte said he gave Ang specific instructions to help address illegal gambling in the country.
"Hawak mo lahat. Huwag tayong magbolahan. Pumunta ka roon sa PCSO, hintuin mo 'yang lahat ng ilegal at tulungan mo ang gobyerno (You hold everything. Let's not fool each other. Go to PCSO, stop all the illegal activities there and help the government)," the President said.
Duterte did not say when exactly he called Ang and why he revealed details of the conversation.
Ang's name cropped up recently after he was implicated as being interested in PCSO affairs to control jueteng operations anew through the agency's Small Town Lottery.
Ang reportedly backed former jueteng collector and now PCSO director Sandra Cam, who blew the whistle on the PCSO's grand Christmas party which was probed by Congress yesterday. This resulted in the power play embroiling the PCSO.
Duterte was quick to parry criticisms yesterday on his dealings with Ang, who was notorious in the past for his gambling operations, including the Bingo 2-ball, which turf war between Ang and then Ilocos governor Chavit Singson led to the jueteng payola controversy that caused the downfall of the Estrada administration.
"That was the only reason why I called for Atong Ang. Tell him. Many years ago. I do not want to mention the President. He wanted to set up jai alai in Davao," he said.
"I told him, 'We're friends. Don't insist on it. We will just quarrel. I don't want to fight with you, but if you insist to have jai alai in Davao, there will really be...'," the President said, trailing off.