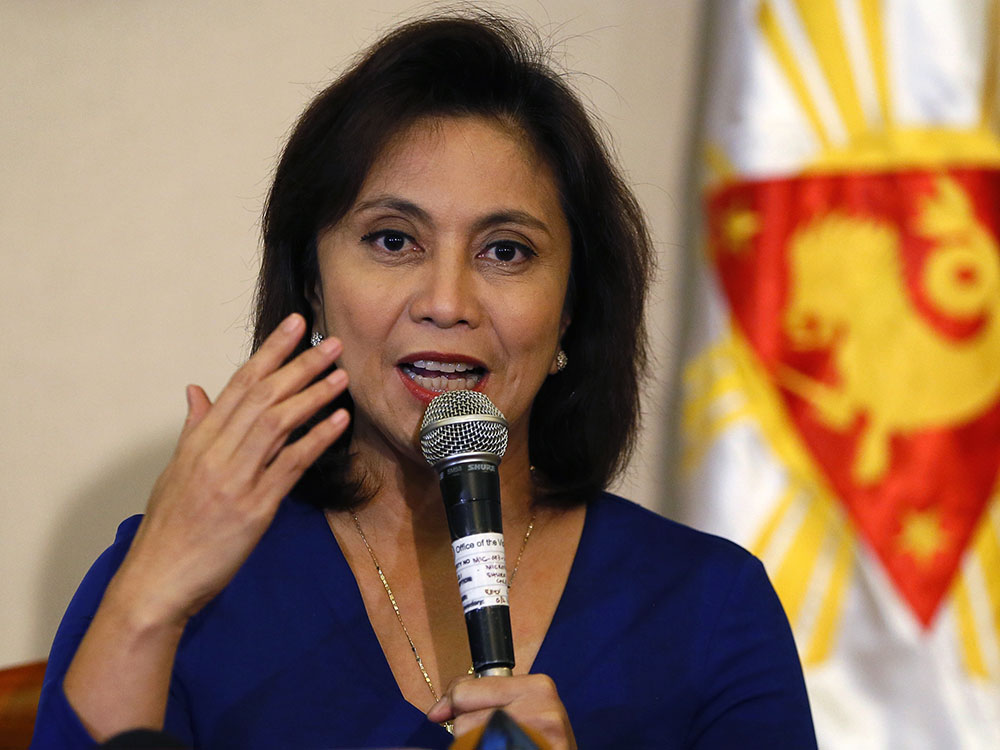 The camp of Vice President Leni Robredo answered the statement that the Office of the Vice President would be abolished by 2019. AP/Bullit Marquez, File
Robredo camp questions move to abolish OVP in shift to federalism
MANILA, Philippines — The camp of Vice President Leni Robredo on Sunday questioned a possible abolition of the Office of the Vice President in a proposed federal government.
"The only time since then that we have had no VP was during the dictatorship of Ferdinand Marcos. That said, the current proposals to revise the Constitution are supposedly anchored on a drive to promote and institute a federal system of government," Robredo's legal counsel, Barry Gutierrez said in a statement.
"The question therefore is, how does abolishing the OVP relate to the establishment of federalism? Or is the abolition already in service of some other, unstated, agenda?" he added.
The office of the vice president was dissolved under the 1973 Constitution, where an executive committee headed by a prime minister would perform the function of the president in case of death, disability or removal from office.
Robredo's camp made the statement after Bayan Muna chair Neri Colmenares said that under the ruling PDP-Laban party's proposed constitution, the OVP would be abolished once the proposed constitution is ratified in a plebiscite.
"Vice President Leni Robredo will be ousted from her office long before her term ends in 2022," Colmenares was quoted in reports as saying.
Gutierrez said that the OVP has been a feature of the Philippine republic for over 80 years, ever since it was created under the 1935 Constitution.
Colmenares said that under Section 7, Article VII of the PDP-Laban's proposed constitution, the Senate president and the speaker of the House will succeed the president if needed.
Related video: