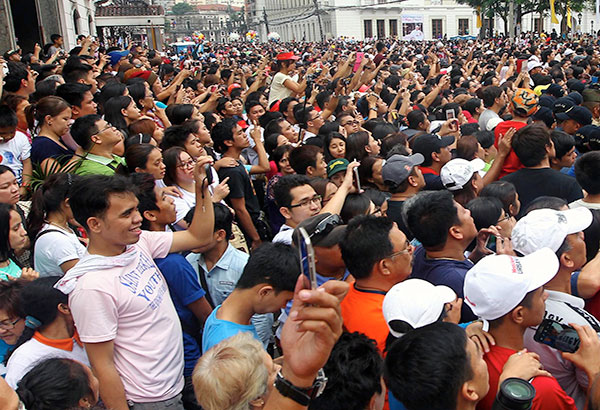 Citing projections by the Philippine Statistics Authority based on the latest census in 2015, PopCom executive director Juan Antonio Perez III said the population was estimated to grow to 107,190,081 by Dec. 31 from 105,377,586 in 2017. File
Philippines population to hit 107 million in 2018
MANILA, Philippines — From 105.53 million last year, the country's population will rise to 107.19 million by the end of 2018, the Commission on Population (PopCom) said yesterday.
Citing projections by the Philippine Statistics Authority based on the latest census in 2015, PopCom executive director Juan Antonio Perez III said the population was estimated to grow to 107,190,081 by Dec. 31 from 105,377,586 in 2017.
Perez said the increase would be boosted by some 1.8 million babies expected to be born this year, representing a growth rate of 1.69 percent.
"That means we will be adding 4,953 Filipinos per day, or 206 every hour in 2018," he told The STAR.
Contraceptives
According to Perez, the lifting of the temporary restraining order of the Supreme Court on contraceptives will not have a direct impact on the population this year.
"The direct impact will be on the availability of almost 400,000 implants for the program. The other effect will be on the procurement of pills, now deficient or out of stock but will not happen until next year," he said.
Perez said the implants can take the place of some pills whose licenses have expired and are not yet available for the family planning program.
"That's what we're pushing now – that they be used before they expire – late this year to early 2019," he said.