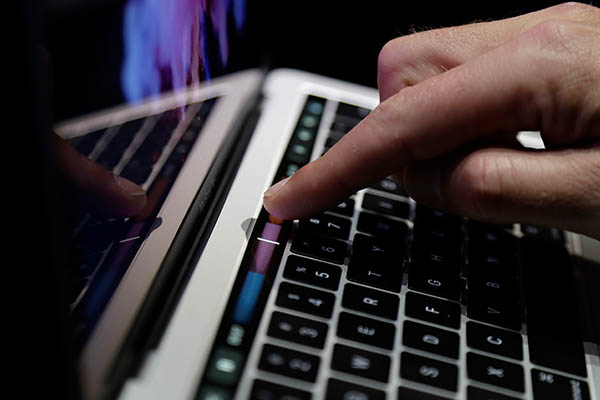 Google Trends offered insight on the top questions Filipinos searched these past 12 months.
AP Photo/Marcio Jose Sanchez, File
Burning questions Filipinos Googled in 2017
MANILA, Philippines (First published Dec. 23, 12 p.m.) — Drawing is the top skill Filipinos wanted to learn this year, sleeping a major worry and spirituality a prominent concern if searches on Google are any indication.
Google Trends offered insight on the top questions Filipinos searched these past 12 months and where in the country they were most popularly asked.
READ: Top who, what and how-tos Pinoys asked on Google in 2016
Philstar.com looked into most asked "how to," "what is" and "who is" questions in the Philippines as of Friday, December 22, and these are what we found.
Advice on drawing is the most googled "how to" question in the Philippines. Technology-related searches also dominated with many asking how to download music and videos or change their wifi password.
Health questions were also among the most searched with many seeking advice on how to sleep or lose weight.
READ: Time out: Dangers of disrupting your body clock
The "how to sleep" search query was most popular in Metro Manila, Central Luzon, Calabarzon, Central Visayas and Davao Region.
A question on reproductive health was also asked with searches on "how to make a baby."
READ: Sex, drugs and disease: The deadly mix (Part 1) | (Part 2)
Three of the top 10 "Who is" search topics deal with spirituality with questions on who is God, Jesus or Jesus Christ.
Searches on celebrity look-alikes were also popular with interest peaking in April when results of a quiz from a site called WittyBunny began circulating on Facebook. The result of the celebrity look-alike quiz is shown via a GIF that morphs into the face of the artist you supposedly resemble.
The question "Who is Lucia Joaquin" was also among the most searched. It pertains to a short horror story which circulated on social media. Interest in this topic was also highest in April.
Questions on life and love were the top 2 most searched "What is" questions.