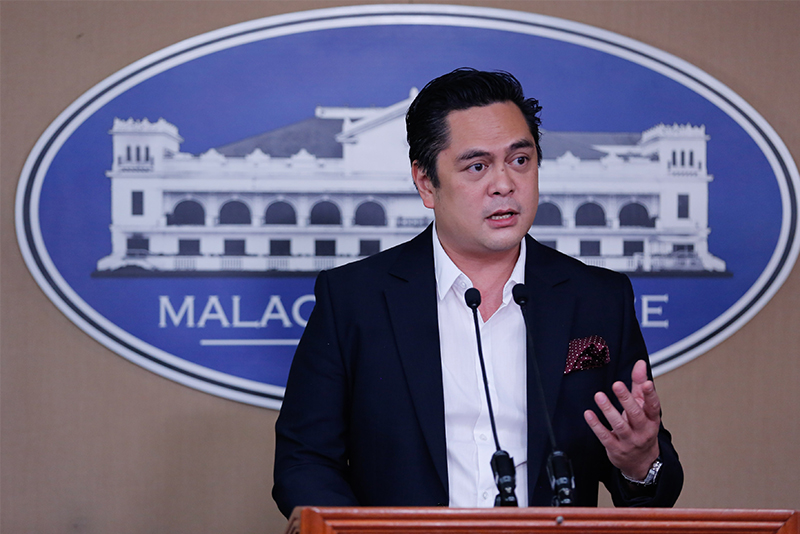 Presidential Communications Secretary Martin Andanar yesterday echoed President Duterte's claim that foreign donors are using aid to interfere in the Philippines' internal affairs. PPD/File
Phl won't accept EU grants for Marawi
MANILA, Philippines — The Philippines may not accept donations from the European Union for the rebuilding of war-torn Marawi City.
Presidential Communications Secretary Martin Andanar yesterday echoed President Duterte's claim that foreign donors are using aid to interfere in the Philippines' internal affairs.
"The President said we won't," Andanar said in Filipino when asked by radio station dzMM if the Philippines would accept donations from the EU.
"Whatever the President said, that's it. The problem is many NGOs (non-government organizations) act like children of God in Europe. They feel that it's okay to meddle with the politics of our country and that's not right," he added.
Andanar said the government is open to donations from other countries even if it has allotted P5 billion to rehabilitate Marawi, which was occupied by Islamic State-linked terrorists last May 23.
"We won't reject donations but we will not force them to give donations because our government can handle it. But if there are donations, of course, they are very welcome and they are appreciated and we will ensure that the donations given by good Samaritans would go to the right projects," Andanar said.
About P30 million would be spent to establish state-run television and radio stations in Marawi, he added.
Andanar said Marawi is ready for rehabilitation as security forces have restricted the movements of terrorists.
Duterte has wrongly accused the EU of seeking to remove the Philippines from the United Nations – rather than the UN Human Rights Council – as well as reduced trade tariff over the spate of deaths tied to his anti-drug campaign.
He also asked European envoys to leave the Philippines within 24 hours last Oct. 12.
The EU clarified that it was not trying to oust the Philippines from the UN and that the Philippine leader may be reacting to the statements of a group of parliamentarians who do not represent it.
Despite the clarification, Duterte continued to assail the EU, saying it only distanced itself from the parliamentarians after he blew his top.
He also claimed that EU was focusing too much on the drug-related killings without looking into the plight of the victims of drug lords and users.
Last Wednesday, Foreign Affairs Secretary Alan Cayetano said the Philippines may not accept new EU grants for now as some sectors are spreading "wrong" information about the government's drug crackdown.