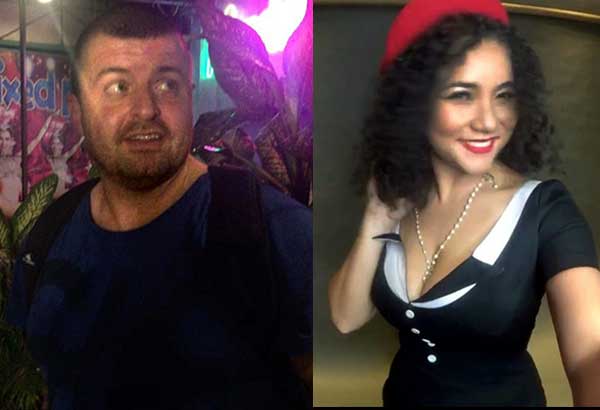 WHO IS HE? Milliner Mich Dulce is searching for the man who allegedly groped her in a bar in Makati Friday night
Milliner slams foreigner for groping
Aurea Calica
(The Philippine Star) - October 15, 2017 - 4:00pm
MANILA, Philippines — Celebrity milliner Mich Dulce has slammed a foreigner she accused of harassing her in a bar in Makati City and showed no remorse when she confronted him.
"So this guy just groped my ass and I started to scream at him and he walked back and told me to my face that he was an American in the Philippines and that he could grab any ass he wanted," Dulce wrote in a post on her Instagram account on Saturday where she also uploaded a video of her confrontation with the man.
"I couldn't believe my ears. I started to film him after screaming at him for a while and he showed no remorse. I'm so pissed off at these entitled fu**ing assh**es," she added.
Dulce noted another "white guy" was watching the whole thing.
"That's it? He should go to jail," she said.
"So there are still decent guys but fu**ing hell I hate these ass**le s**pats," she added.
In the video, the man told Dulce that "I live here" when she told him he could not come here and "touch any woman."
Dulce also called him a "misogynist" for thinking that he could harass women and get away with it.
The man then asked her to show a video to prove he groped her, making Dulce more furious as she pointed out there were people who witnessed what happened.
"If you know who he is, it's time to shame him… and bust him," Dulce said.