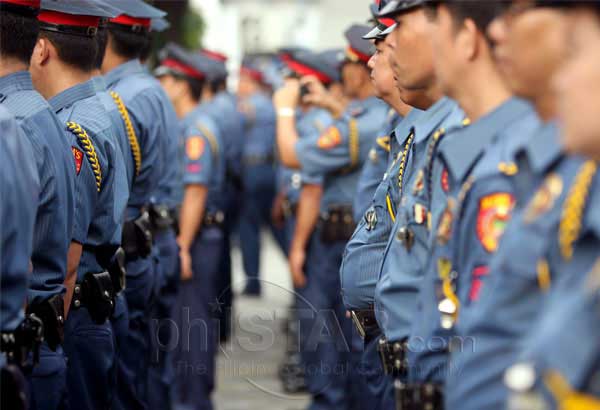 The PNP said the public can still access spot reports but will need to file written requests.
File Photo
PNP: No new order but access to spot reports now restricted
MANILA, Philippines – There are no new regulations but access to police spot reports is now restricted, Senior Superintendent Dionardo Carlos, Philippine National Police spokesperson said Wednesday.
According to a newspaper report, the PNP Regional Office in Cebu has been implementing a directive from PNP Director General Ronald Dela Rosa that prohibits their officers from releasing spot reports to reporters.
The report prompted the National Union of Journalists of the Philippines (NUJP) to issue a strongly worded statement, slamming the "illegal" order.
"A police spot report is a public document that should be available to everyone, not just media, in the principle of transparency and accountability," the NUJP said.
However, Carlos in a text message to PhilStar.com, stressed that there is no memorandum from Dela Rosa for the PNP to withhold access to spot reports. The national police spokesman said, however, that spot reports "are internal communication."
"If you want to have a copy, you make the formal written request if such document is not covered by document security classification," Dionardo added.
"Per PNP Media Relations Manual and related memoranda, media is given press releases, news releases, and/or press statement NOT spot reports," he said.
Journalists, however, routinely use spot reports in their stories.
The NUJP, for its part, pointed out that: "Press releases, by their very nature, are sanitized and angled to favor the issuing body and are, thus, not an objective source of information."
"There is absolutely no reason why the agency sworn to 'serve and protect' the people should cloak its operations in secrecy," the NUJP added.
The NUJP then called on fellow journalists to "raise our collective voice in condemnation of this blatant efforts to withhold the truth and, if needed, to be ready to seek all legal redress."