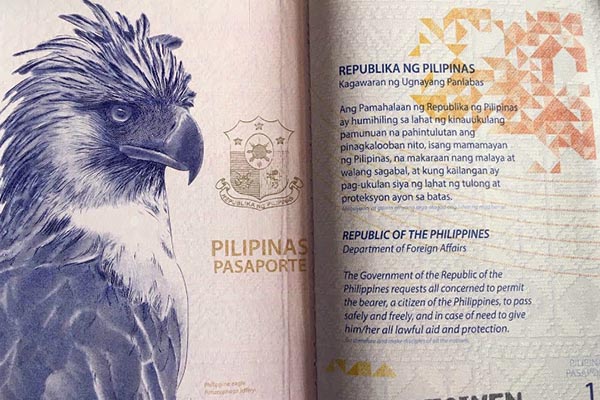 Republic Act 10928 amends Republic Act 8239 or the Philippine Passport Act of 1996. Presidential Communications Operations Office/Released, file
Duterte approves 10-year passport validity
(Philstar.com) - August 2, 2017 - 8:45am
MANILA, Philippines — President Rodrigo Duterte on Wednesday signed an act extending the validity of Philippine passports from five to 10 years.
Republic Act 10928 amends Republic Act 8239 or the Philippine Passport Act of 1996.
Regular passports issued under the act will be valid for 10 years except for individuals under 18 years of age, who will still have passports with five-year validity.
The new law also states that the issuing authority may limit the validity to less than 10 years whenever national economic interest or political stability is at stake.
The Department of Foreign Affairs will issue the implementing rules and regulations of RA 10928 to ensure that its provisions will be implemented.
The act also tasked the DFA implement necessary reforms on the passport processing system to make it "seamless, convenient and pro-people."
RA 10928 is a consolidation of Senate Bill 1365 and House Bill 4767 which were approved by the Senate and the House of Representatives on May 17 and May 16, respectively. — Patricia Lourdes Viray
RELATED: Senate OKs 10-year passport validity | House OKs 10-year passport validity