DOT: Revenues hit P220 B in first year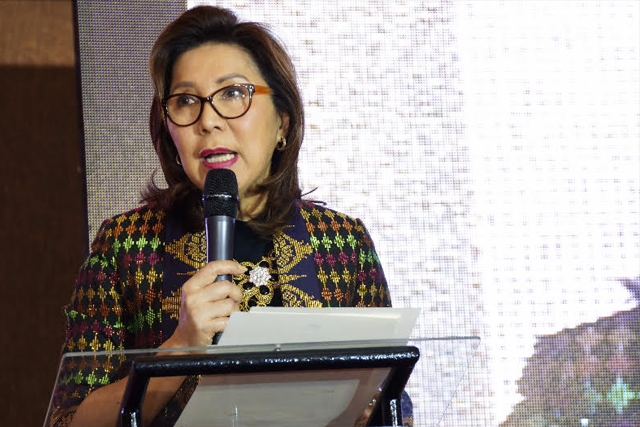 MANILA, Philippines - Tourism revenue rose to P220.30 billion during the first year of the Duterte administration, the Department of Tourism (DOT) announced yesterday.
The DOT said the figure recorded from July 2016 to May 2017 was 109.13 percent higher than the P106.297-billion revenue reported during the first 11 months (July 2010 – May 2011) of the Aquino government.
International tourist arrivals surged to 5,871,304 or 71.83 percent higher from 3,416,836 arrivals during the same period.
"The tourism industry has become a bright spot for the Philippine economy during the first year of the Duterte administration," the DOT said.
"The tourism boom can be attributed to the government's firm resolve in dealing with threats, creating a safe environment and raising tourists' confidence," it added.
Tourism Secretary Wanda Teo also credited the accomplishment to the country's holding of the Miss Universe pageant, 3rd Madrid Fusion Manila, ASEAN conference and the United Nations World Tourism Organization 6th International Conference on Statistics.
Teo added that the country has inked tourism cooperation agreements with Cambodia, China, Thailand, Turkey and Russia.
Chinese tourist arrivals grew by 36.3 percent since Duterte assumed office last year.
"The numbers are expected to increase as China has committed to sending at least a million travelers to the Philippines this year," the DOT said.
The Philippines has also opened new air routes with 811,044 seats from other countries that brought in more foreign travelers, Teo said.
"This year, a total of 31 international cruise vessels dropped anchor on Philippine shores," the DOT chief said.
Citing the accomplishment in the country's tourism industry, Teo said the DOT was ready to face the challenges in the next five years of the Duterte administration.
The DOT remains optimistic that it will reach its target of 12 million tourist arrivals and 89.2 million domestic travelers by 2022. – With Catherine Talavera