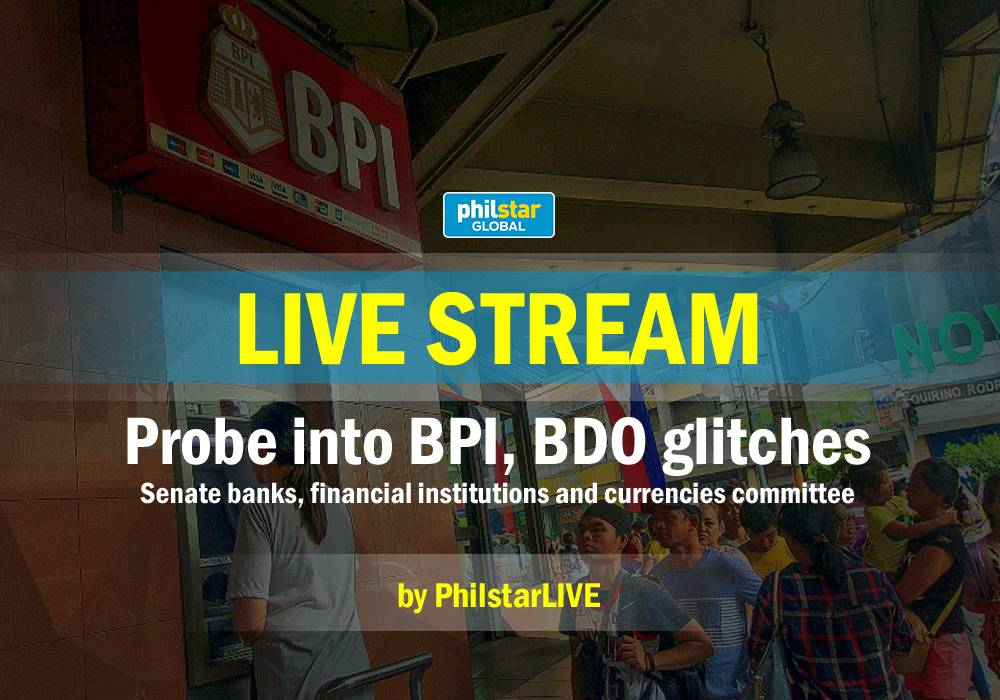 Depositors line up at an ATM of the Bank of Philippine Islands in downtown Cebu City to their deposits following a system glitch that affected many accounts nationwide. Aldo Nelbert Banaynal
LIVE: Senate probe into BPI, BDO glitches
MANILA, Philippines — The Senate Committee on Banks, Financial Institutions and Currencies joint with Finance on Wednesday commenced its hearing into the recent bank glitches.
The officers of both Bank of Philippine Islands and Banco De Oro were invited to shed light to the "technical malfunctions" that caused clients' credit loss from unauthorized transactions.
The hearing will look into Senate Resolution No. 403 or the alleged internal data processing error of the BPI and Senate Resolution No. 1467 or the establishment of Securities and Exchange Commission office of Koronadal City.
Watch the hearing LIVE at 10 a.m. on Wednesday, June 21 2017: