Where's Leni? VP defends US vacation
December 27, 2016 | 12:00am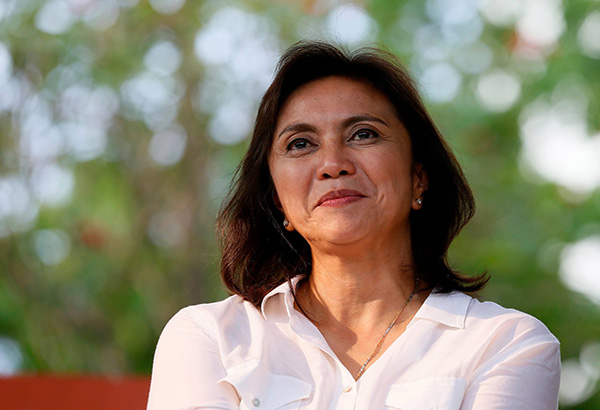 MANILA, Philippines - As an off-season typhoon pummelled her home region, Vice President Leni Robredo found herself on the defensive for spending the Christmas break away from the Philippines.
Amid criticism of her vacation in the United States, Robredo's camp said she was helping in the relief operations for victims of Typhoon Nina (international name Nock-Ten) in Bicol.
Her spokesperson Georgina Hernandez said yesterday Robredo was coordinating relief efforts.
Hernandez said Robredo "has been monitoring and directing the Office of the Vice President (OVP) to work with regional officials and agencies in setting up local relief centers for immediate emergency response on the ground."
Netizens lashed out at the Vice President for her absence as Nina battered the Bicol region on Sunday.
Robredo and her children are in the US for a family reunion, according to Hernandez. The vacation was planned more than a year ago, she said. "She will be going home to Naga as soon as she arrives," Hernandez added. She did not give the date of her return.
She said the OVP is also coordinating with the Angat Buhay partners and other private sector groups in Manila for donations, both food and non-food items that can be transported and deployed to Bicol.
Launched in October, Angat Buhay is the OVP's flagship program which seeks to facilitate partnerships between local government units and different stakeholders to address specific poverty-related problems.
Hernandez said the Vice President has been in constant communication with her staff since Friday. The OVP has deployed a team to Bicol to assist in local relief operations, she added.
Robredo said a relief operations center would be set up at the former District Office at the Naga City Hall compound.
According to the OVP, funding for relief operations came from donations from private partners and coursed through the Kaya Natin! Movement for Good Governance and Ethical Leadership.
"While we have faith in the resilience of our people, we still call on the Filipino public to help out in the ongoing relief efforts of all agencies and private sector partners to alleviate suffering in typhoon-hit areas during this very special time of the year," Hernandez said.