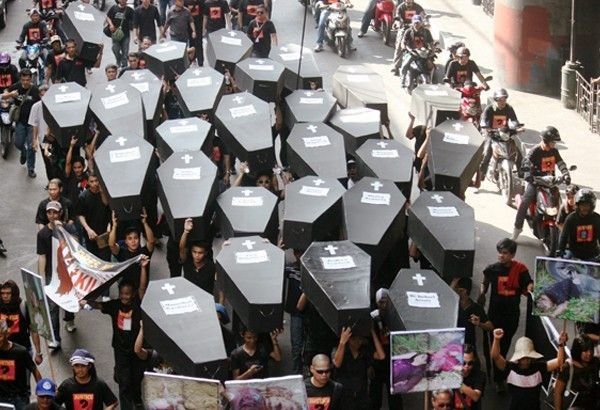 LATEST UPDATE: January 11, 2019 - 11:26am
LOCATION:
+ Follow Story
January 11, 2019
US lawmakers from both parties, friends of murdered journalist Jamal Khashoggi and press freedom groups mark 100 days since the Saudi dissident's assassination.
Featuring a portrait of Khashoggi against a back drop of American flags, the ceremony began with a moment of silence. — AFP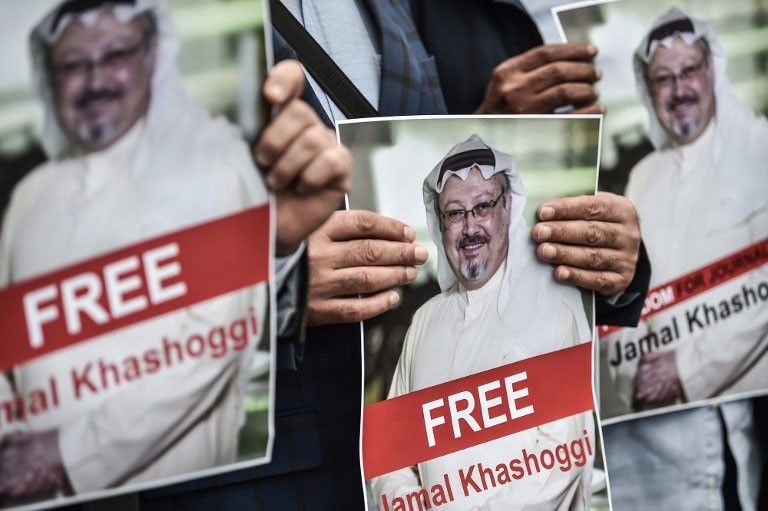 December 19, 2018
Journalists faced growing dangers of being targeted for killing for their work in 2018 even as the risks from war and conflict declined, a media watchdog says.
The Committee to Protect Journalists says 34 of the 53 journalists killed on duty this year around the world were "singled out for murder." — AFP
December 13, 2018
The Committee to Protect Journalists says at least 251 journalists have been jailed around the world in 2018.
This number, CPJ says, "[suggests] the authoritarian approach to critical news coverage is more than a temporary spike. China, Egypt, and Saudi Arabia imprisoned more journalists than last year, and Turkey remained the world's worst jailer."
CPJ released Thursday its annual census of journalists jailed for their work worldwide. #China, #Egypt, and #SaudiArabia imprisoned more journalists than last year, and #Turkey remained the world's worst jailer. #pressfreedom https://t.co/3KNcz93QjV pic.twitter.com/Pd3hK9AwPI

— Committee to Protect Journalists (@pressfreedom) December 13, 2018
"The majority of those imprisoned globally—70 percent—are facing anti-state charges such as belonging to or aiding groups deemed by authorities as terrorist organizations," CPJ also says.
"The number imprisoned on charges of false news rose to 28 globally, compared with nine just two years ago. Egypt jailed the most journalists on false news charges with 19, followed by Cameroon with four, Rwanda with three, and one each in China and Morocco. The increase comes amid heightened global rhetoric about 'fake news,' of which US President Donald Trump is the leading voice."
December 8, 2018
A Myanmar court will hear the appeal later this month of two Reuters journalists jailed for their reporting on the Rohingya crisis, a lawyer said Saturday.
Wa Lone, 32, and Kyaw Soe Oo, 28, were found guilty under a state secrets act in September after exposing the extrajudicial killing of 10 Rohingya men during a brutal military crackdown in Myanmar's western Rakhine state last year.
The pair -- who have been held behind bars for nearly a year since their arrest last December -- were sentenced to seven years in jail, a verdict that drew widespread condemnation, including from US Vice President Mike Pence. — AFP
December 5, 2018
Turkey is seeking the arrest of two former aides to Saudi Crown Prince Mohammed bin Salman who were dismissed amid the fallout from the killing of Washington Post columnist Jamal Khashoggi.
Turkey's official Anadolu news agency says a court approved arrest warrants for former royal court adviser Saud al-Qahtani and former deputy intelligence chief Ahmed al-Assiri, who are believed to have overseen the team that killed and dismembered Khashoggi at the kingdom's Istanbul consulate in October. Saudi authorities say the agents who killed Khashoggi exceeded their authority. — AP
November 23, 2018
Turkey says President Donald Trump intended to turn a "blind eye" to Saudi journalist Jamal Khashoggi's murder after he said Washington's ties with Riyadh would not be affected by the incident.
November 22, 2018
US President Donald Trump has doubled down on his partnership with Saudi Arabia, calling it an indispensable ally after a journalist's grisly murder, but critics say his position ignores Washington's enormous leverage over Riyadh.
Trump gave Saudi Crown Prince Mohammed bin Salman a pass on Jamal Khashoggi's murder, glossing over the Central Intelligence Agency's reported conclusion that the kingdom's de facto ruler had authorised the killing. — AFP
November 21, 2018
President Donald Trump says a CIA report into the killing by Saudi agents of dissident journalist Jamal Khashoggi found "nothing definitive."
"The CIA looked at it," he tells journalists at the White House. "They have nothing definitive." — AFP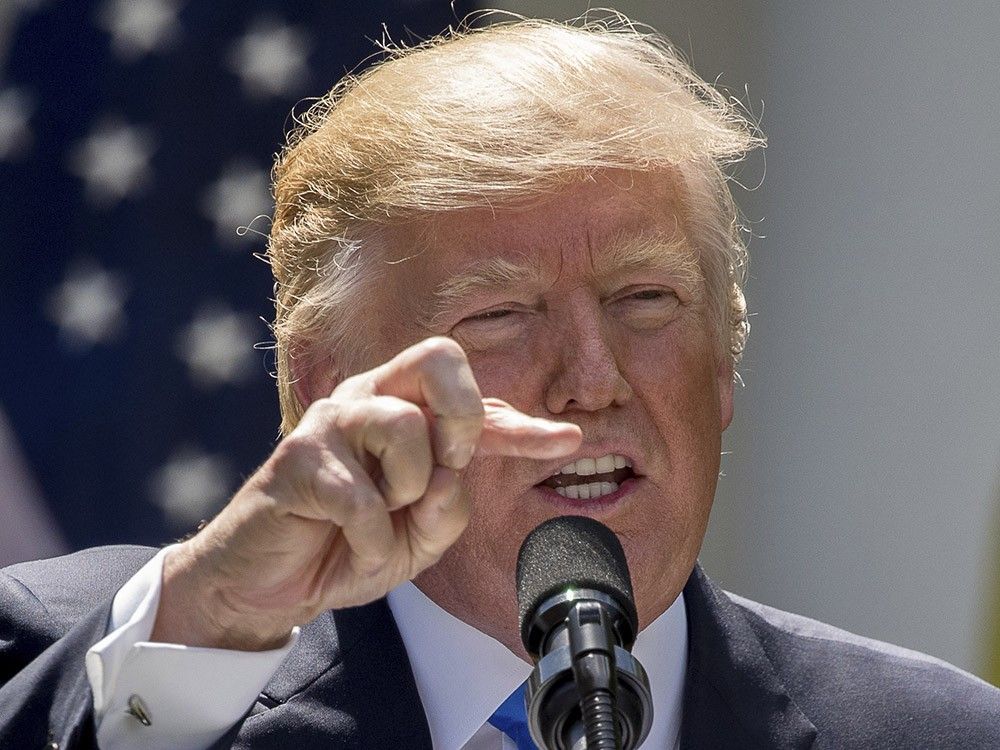 November 17, 2018
Vice President Mike Pence has vowed the US would hold the murderers of Jamal Khashoggi to account, following media reports that the CIA had concluded the Saudi Crown Prince was behind the journalist's killing.
"The United States is determined to hold all of those accountable who are responsible for that murder," Pence says on the sidelines of an APEC summit in Papua New Guinea. — AFP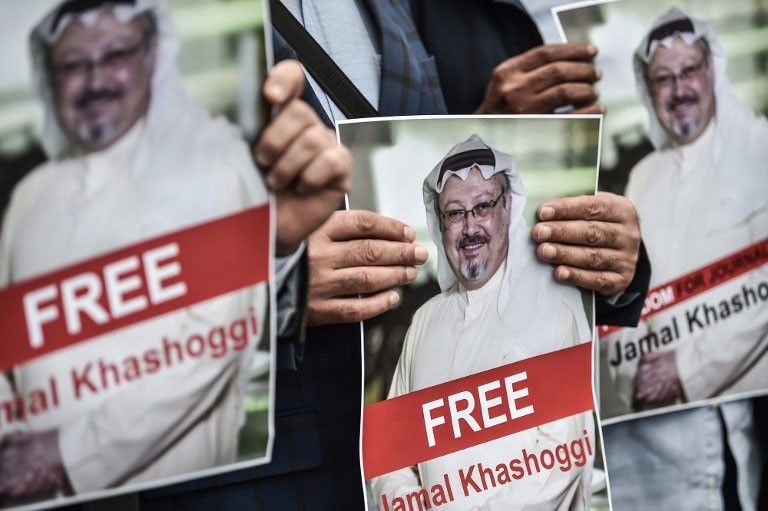 November 10, 2018
The killers of Saudi journalist Jamal Khashoggi poured his remains down the drain after dissolving him in acid, a Turkish newspaper reports.
Samples taken from the drains at the Saudi consulate in Istanbul showed traces of acid, pro-government daily Sabah said, without quoting sources.
This led investigators to believe the dead body of the insider-turned-critic of the Riyadh regime was disposed of through the drains as liquid, the paper says. — AFP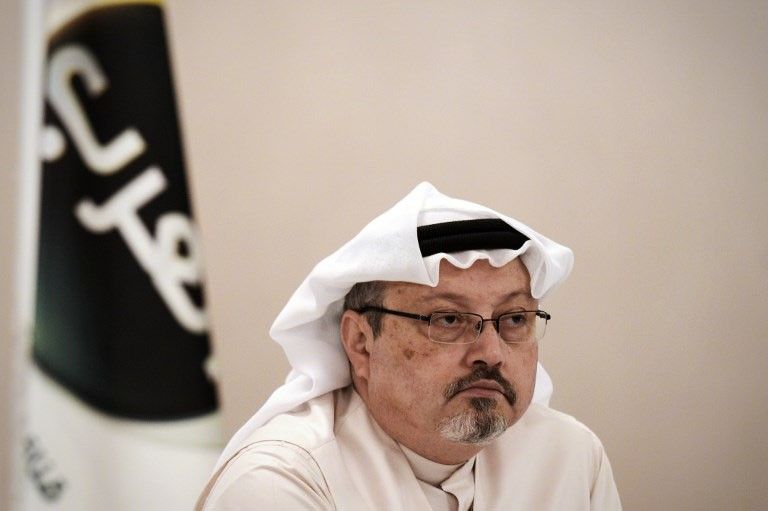 November 9, 2018
The fiancee of slain Saudi journalist Jamal Khashoggi has expressed "shock and sadness" over reports suggesting that his body may have been dissolved with chemicals. — AP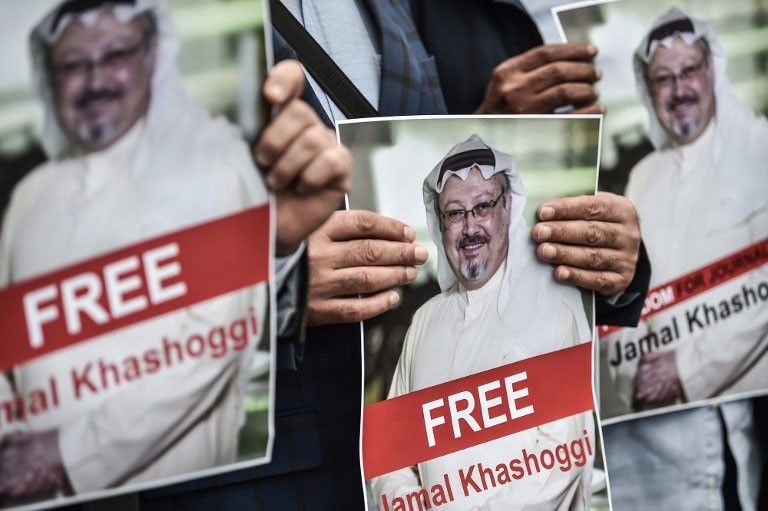 October 26, 2018
Turkish president says Saudi chief prosecutor will arrive in Turkey on Sunday for investigation of Khashoggi killing. — AP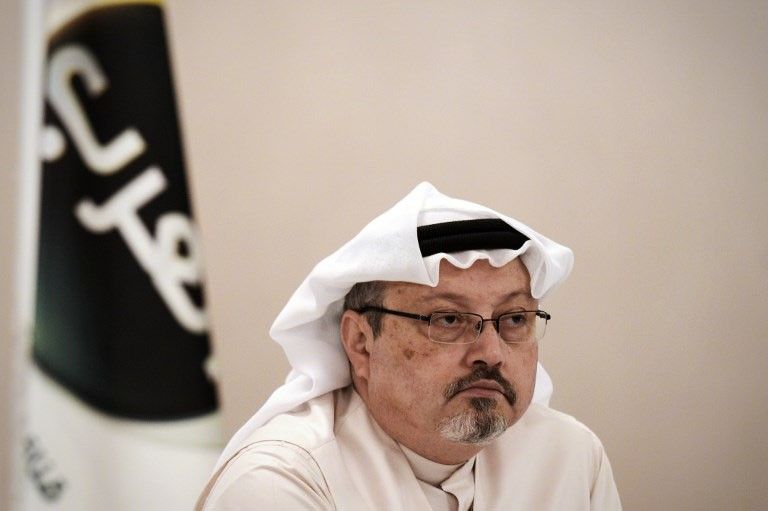 October 24, 2018
U.S. President Donald Trump says he will be briefed Wednesday afternoon by U.S. officials looking into the killing of journalist Jamal Khashoggi by Saudi Arabian agents.
After tomorrow, Trump says, "We'll know pretty much everything there is to know."
He calls the killing of Khashoggi "a total fiasco" and says Saudi Arabia never should have thought about killing the dissident Washington Post contributor.
Trump says, "Once they thought about it, everything else they did was bad too."
Trump is repeating the denials by Saudi Crown Prince Mohammed bin Salman that he knew of the plot before it was carried out. — AP
October 20, 2018
Amnesty International says the "impartiality" of a Saudi investigation into the killing of Jamal Khashoggi would remain in question after authorities in the kingdom said the journalist died after a fight in the consulate in Istanbul.
Amnesty's Rawya Rageh says early Saturday the rights group and other organizations have been very clear that what is needed is "an impartial and independent investigation by the U.N. to find out what happened and ensure justice" for Khashoggi.
She said rights groups have been concerned of a "whitewash" in the investigation.
Khashoggi disappeared after visiting the Saudi consulate in Istanbul on Oct. 2. Saudi authorities say a fight broke out in the consulate after which Khashoggi died. — AP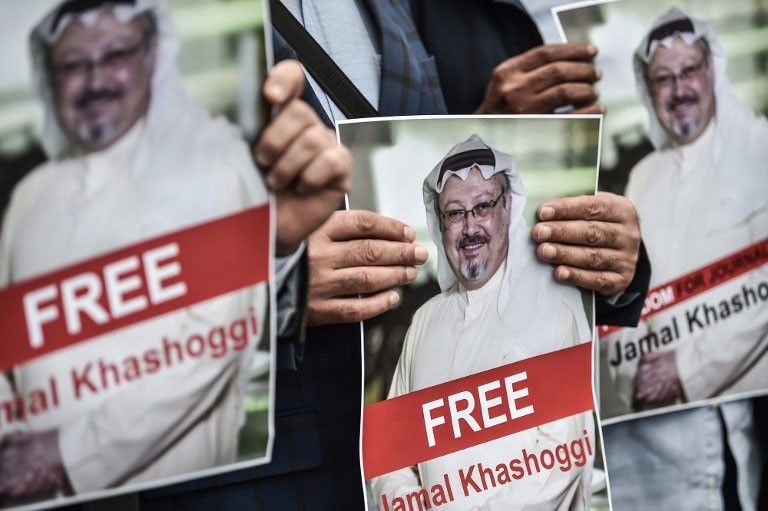 October 20, 2018
US President Donald Trump says that he found credible Saudi Arabia's assertion that dissident journalist Jamal Khashoggi died as a result of a fight.
"I do, I do," Trump says when asked if the Saudis' explanation was credible, while adding: "It's early, we haven't finished our review or investigation." — AFP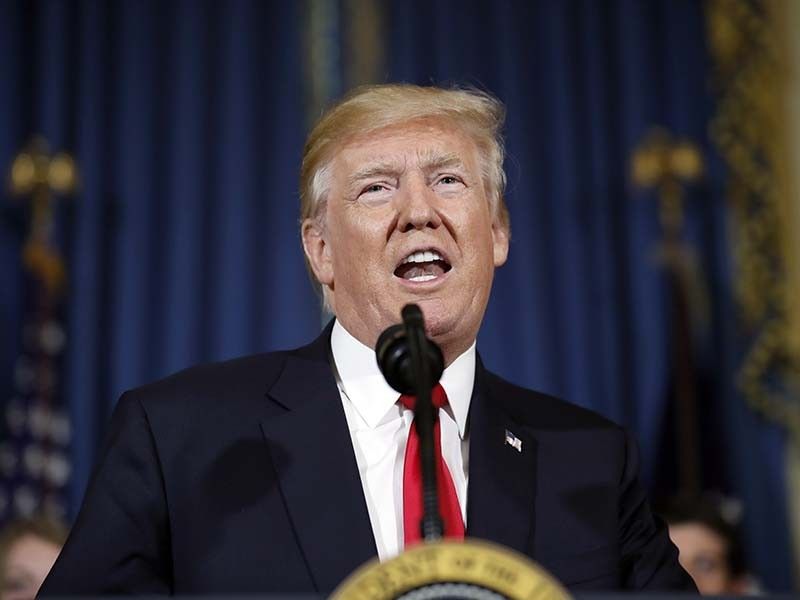 October 19, 2018
President Donald Trump says he now believes journalist Jamal Khashoggi is dead and warned of "very severe" consequences should Saudi Arabia be proven responsible. - AFP
October 18, 2018
President Donald Trump says the U.S. is asking Turkey for audio and video relating to missing Saudi journalist Jamal Khashoggi "if it exists." The president on called Saudi Arabia an important ally, noting it is an important customer for U.S. military exports. Turkish officials have said Khashoggi was murdered in the Saudis' Istanbul consulate, which Saudi officials have denied. U.S. officials say they are taking Khashoggi's disappearance seriously, but Trump says he has not sent the FBI, stressing that he was not "American citizen." In an intervie, Trump warned against a rush to judgment, comparing condemnation of Saudi Arabia to the allegations of sexual misconduct against Supreme Court Justice Brett Kavanaugh. — AP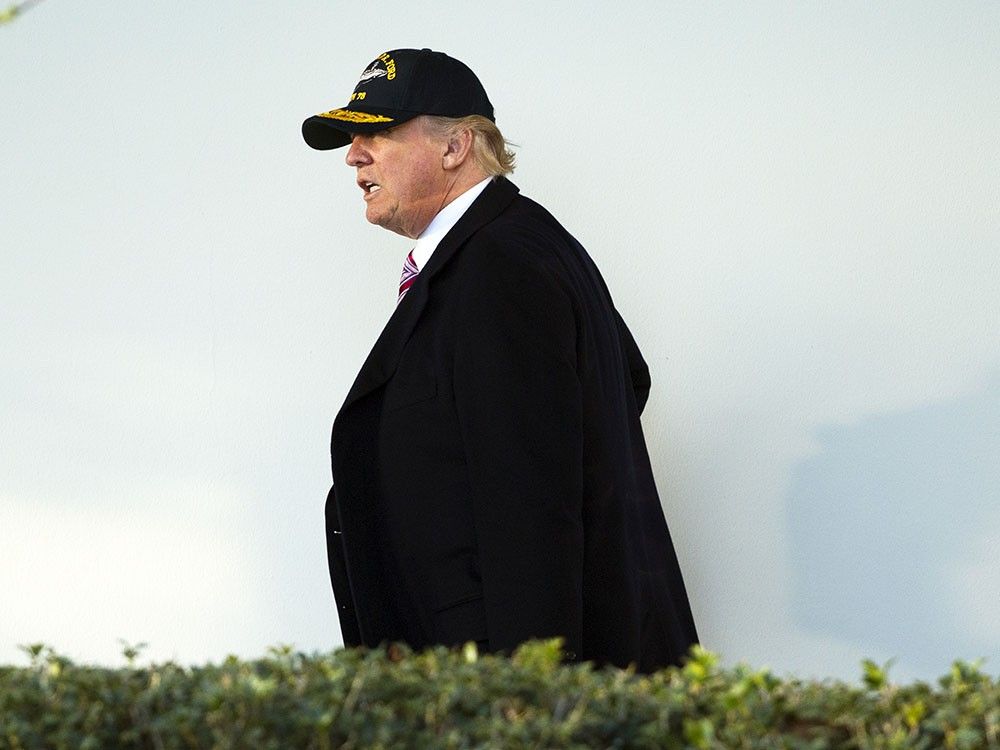 October 18, 2018
The Washington Post has published a new column by Jamal Khashoggi in which he warns that governments in the Middle East "have been given free rein to continue silencing the media at an increasing rate." The Post published the column Wednesday, more than two weeks after Khashoggi was last seen entering the Saudi consulate in Istanbul. Turkish officials say he was killed by Saudi agents. The Saudi government has denied it. Post Global Opinions editor Karen Attiah says she received the column from Khashoggi's assistant a day after he was reported missing. Khashoggi writes that actions like imprisoning journalists and seizing control of newspapers "no longer carry the consequence of a backlash from the international community." He says, "Instead, these actions may trigger condemnation followed by silence." President Donald Trump has suggested that the global community has jumped to conclusions that Saudi Arabia is behind Khashoggi's disappearance. — AP
October 18, 2018
The Washington Post plans to publish a new column by missing journalist Jamal Khashoggi in which he discusses the importance of a free press in the Middle East. The WashPost PR Blog says Khashoggi filed the column just before he disappeared. It will be published online Wednesday night in the U.S. Khashoggi was a Post Global Opinions contributor who had written opinion pieces critical of the Saudi crown prince. He was last seen Oct. 2 entering the Saudi consulate in Istanbul to pick up paperwork he needed to get married. Turkish officials have claimed Saudi agents killed and dismembered him. Saudi Arabia has denied the allegations, but provided no evidence he left the consulate. The Post also plans to publish a page dedicated to Khashoggi in its opinions section Thursday.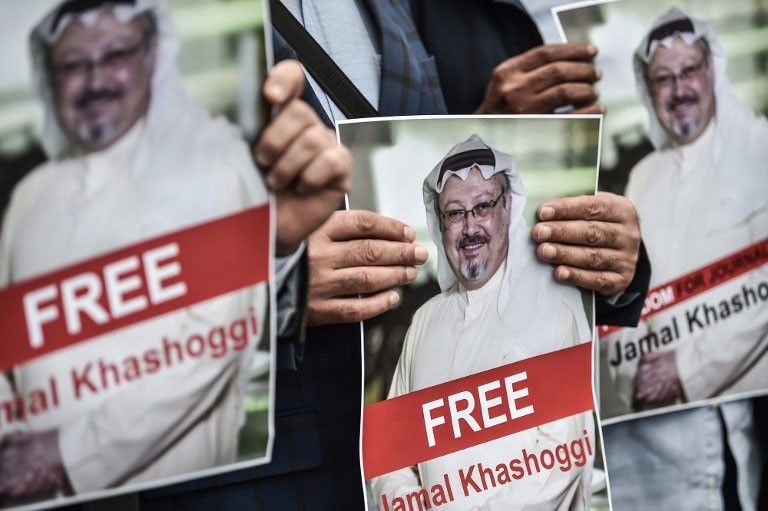 September 22, 2018
A newspaper in southern Mexico says one of its reporters was shot to death as he left his home to work on a story.
El Heraldo de Chiapas says journalist Mario Gomez was attacked by two men Friday in Yajalon, a town in a jungle area of Chiapas state near the border with Guatemala.
Gomez is at least the 10th news worker to be killed in Mexico this year. — AP
September 20, 2018
Unidentified gunmen on motorcycles shot at the house of a Talisay City-based radio broadcaster on Wednesday night, the Bacolod chapter of the National Union of Journalists of the Philippines reports.
In a statement, NUJP Bacolod says men on two motorcycles strafed the house of Muews Radio's Rey Siason in Carmela Valley Homes in Talisay City.
Siason was not in his home at the time as he had stopped along the way home to eat. His daughter, a minor, told him of the incident over the phone, NUJP-Bacolod says.
"We call on the authorities to swiftly investigate the incident and bring those responsible to justice," Marchel Espina, NUJP-Bacolod chair, says in the statement.
In February, Ranilo Azue, also with Muews Radio, was mauled outside the radio station by men believed to be associated with the government.
August 30, 2018
A Mexican television reporter was shot in the resort city of Cancun, the eighth journalist killed this year in a country notoriously dangerous for the media.
Javier Enrique Rodriguez Valladares worked as a cameraman and reporter for Canal 10.
The station says his family had confirmed his death.
News reports in Cancun say he was shot while walking with another man in the central part of the city. Local officials have not released any information about the case. — AFP
July 20, 2018
Broadcaster Joey Llana, 38, was shot dead by an unknown attacker in Daraga, Albay early Friday morning.
Llana, a blocktimer at Legaspi City's DWZR and known for his hard-hitting commentaries, was shot while he was on the way to work, the Bicol Standard reports.
June 30, 2018
Hundreds of people have gathered in the shadow of the Maryland State House for a candlelight march in memory of five slain newspaper employees.
The mood was somber as Capital Gazette reporter Phil Davis read aloud the names of his five slain co-workers before those gathers began marching through downtown Annapolis.
Some in the crowd carried signs and banners that said "#AnnapolisStrong."
Melissa Wilson and her husband, Benjamin Wilson, brought their children to the vigil. Melissa Wilson's employer has offices in the same building as the newspaper and has co-workers who were there when the gunman opened fire. She said many Annapolis residents have a "one degree of separation" connection with at least one of the five paper employees who were fatally shot. — AP
"It's not something you can ignore when it's in your backyard," she said.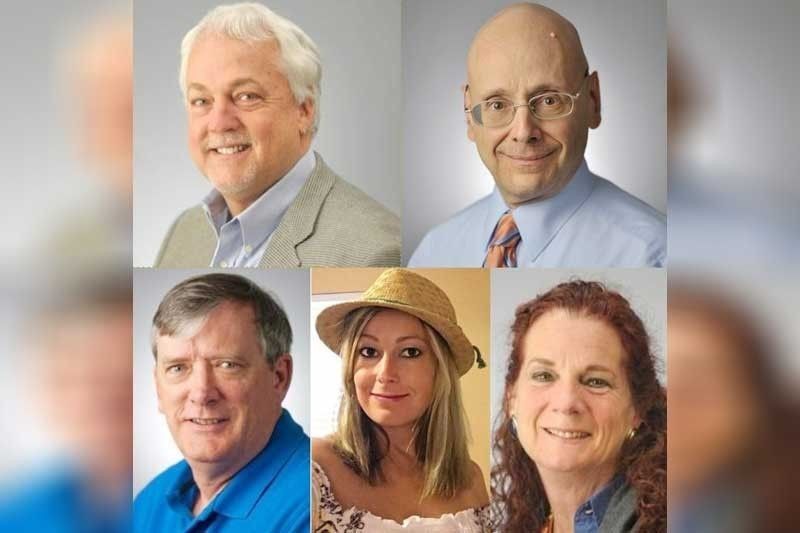 Dennis Denora, a Sun.Star reporter and publisher of the Trends and Times community paper, has been shot dead by unidentified killers, according to the Davao chapter of the National Union of Journalists of the Philippines.
Denora was killed near the wet market of Panabo City in Davao Del Norte on Thursday afternoon, NUJP Davao says.
The Davao del Norte Press & Radio-TV Club says in a statement that is is angered and saddened by news of the killing.
"His death awakens the anger and pains of journalists who do their job and yet are being judged by the pistol," the group also says.