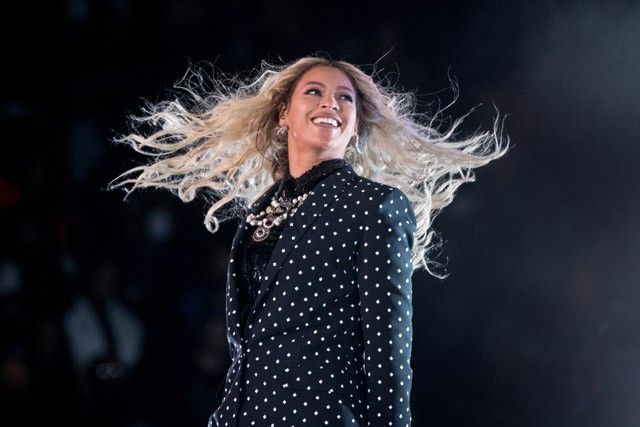 In this Nov. 4, 2016 file photo, Beyonce performs at a Get Out the Vote concert for Democratic presidential candidate Hillary Clinton at the Wolstein Center in Cleveland. Jay-Z and Beyonce have released a joint album that touches on the rapper's disgust at this year's Grammy Awards and features a shout out from their daughter Blue Ivy to her siblings. The pair released the nine-track album "Everything Is Love" Saturday, June 16, 2018, on the Tidal music streaming service that Jay-Z partially owns.
AP/Andrew Harnik, File
Beyonce reveals she had emergency C-section with twins
(Associated Press) - August 7, 2018 - 12:24pm
NEW YORK — Beyonce reveals she had an emergency cesarean section when she delivered her twins.
The singer, in a series of essays in September's Vogue magazine, says she was 218 pounds and was swollen from toxemia. The 36-year-old says the twins spent many weeks in intensive care and her husband, Jay-Z, was "a strong support system."
She says she put pressure on herself to lose weight in the three months after the birth of her first child. But after the twins, she approached things differently.
Beyonce says she has a "little mommy pouch" and she's in no rush to get rid of it.
She says it's important for her to help open doors for younger artists. Her photo is the first Vogue cover to be shot by an African-American photographer.