Pinoy indie rock: Sound Carpentry Three
While electronic music and indie rock/pop are becoming more popular in the country by the day, a small independent record label in Pateros is trying to bring to light some instrumental and experimental bands. Sound Carpentry Records, formerly known as Anatometh Records, is a label that focuses on helping bands that play post-rock, post-metal or experimental bands. Currently, they have three EPs in their catalogue. If you are looking for something new to listen to or if you are a fan and familiar with post-rock and post-metal, you might want to check these out:
Noisemantics' "Schizophrenic Cerebral Disruption"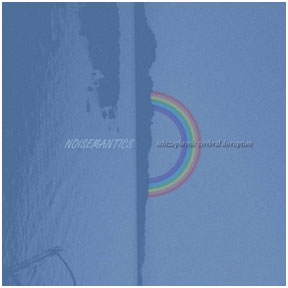 Noisemantics' debut EP "Schizophrenic Cerebral Disruption" begins with the hypnotic "Bipolar Affect," a four and a half-minute track that primarily makes use of meditative drones to give the listener the feeling of entering a dream. Next up is "Happy Thoughts Bring Back Sad Memories," which, unlike the first song, is guitar driven, though the drones are still used here and there. The title supposedly sets the expectation that the song is depressing and sorrowful, but it is a little upbeat and the guitar work is soothing; there is nothing sad about it unless associated with a particular memory. The EP ends with "When the Only Viable Move is not to Move," the sound of the end of a good dream.
Experience the music called "nostalgic rock" here: http://noisemantics.bandcamp.com/album/schizophrenic-cerebral-disruption
The Insektlife Cycle's "Purplegaze"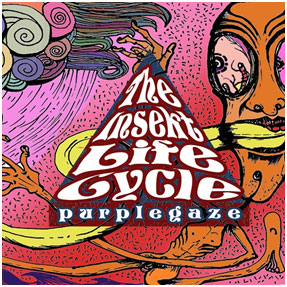 "Purplegaze" is the result of fusing the dreamy soundscapes of post-rock with the haziness of psychedelic/stoner rock. This debut EP by The Insektlife Cycle is one that fans of instrumental music should not miss. The first song of the release is "Purple Drank," seven minutes of lush and tranquil passages reminiscent of foreign post-rock giants like Mogwai and Explosions in the Sky. The next track is "Sungaze," which is just as relaxing as the first song, but more upbeat. The last song "Tristful Ecstasy" shatters the consistency of sound that the listener would expect from the record because it leans towards a dance-y instrumental rock with progressive influences from Pink Floyd. That does not mean that it is a terrible song that ruins the record. It just shows what the band is capable of: they can come up with something that is purely post-rock, purely psychedelic rock, and a combination of both. This is an extended play after all, and it does not have a concept to guide its track arrangement.
Go to http://theinsektlifecycle.bandcamp.com/album/purple-gaze, listen to this three-track wonder and revel in the bliss of psychedelia.
Hateure's "Body & Soil"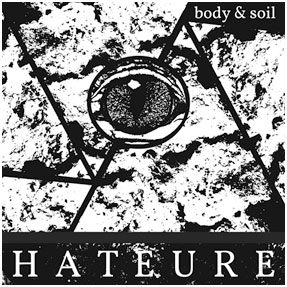 With their "Body & Soil" extended play, Hateure showcases maturity as a band. With their first two releases "Makabagong Anyo ng Galit" and "A Lustrous Danseur," they played death metal in the vein of Meshuggah with their "djent" sound and palm muting style. "Body & Soil" is Hateure dabbling in post-metal and sludge-y progressive rock ala Mastodon. The record begins with its title track, an instrumental piece that gives the listener the feel of flying through the clouds only to be suddenly thrown to the ground and being beaten into the earth with the heavy and downtuned second track, "Reptilian Blues." This song shows that the band has not forgotten their death metal roots and features terrifying growling breaking through a layer of distortion. While the first song is something that listeners would close their eyes to, "Reptilian Blues" will surely make them head bang in unison with the guitars. The final track is "Koleoptera," which continues the heavy beatdown of "Reptilian Blues." The growled vocals work hand-in-hand with the guitars to create this atmosphere of terror, as if a monster is searching for the listener. It would be wrong to not consider this a landmark in Filipino heavy metal history.
Stream this gem of a metal record here: http://hateure.bandcamp.com/album/body-soil and even purchase a digital copy if you want.
For inquiries about the bands and how to avail physical copies of their releases, you can message Sound Carpentry Records' Facebook page: https://www.facebook.com/soundcarpentryrecordings?fref=ts.