Who is Klea Pineda's girlfriend, Katrice Kieruff?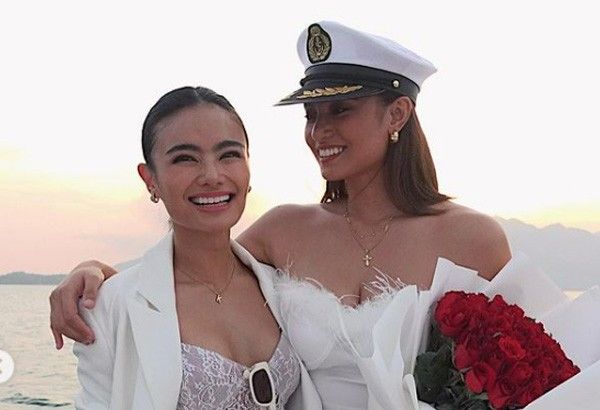 MANILA, Philippines — Kapuso actress Klea Pineda introduced her girlfriend to the public days after admitting that she's a member of LGBTQ community.
Klea's girlfriend Katrice Kieruff posted on Instagram a photo of them together, saying she's proud that their relationship is now out in the public.
"It's just so crazy how our paths crossed. How we would always wonder why everything just seems to fall into place. It may be mere coincidence or luck. But whatever it may be, I believe the stars aligned for us for a reason. I am beyond lucky to have met you in this lifetime," Katrice wrote.
"Klea. You are the most loving, patient, & generous soul I've ever met. I'm so proud to call you my girlfriend. Happiest birthday, my love. I love you so much!!! To making more beautiful memories with you," she added.
Klea commented on the post, saying: "Aghhh I love you, My Leczinska! Thank you."
Klea on Monday said her birthday this year is extra special since she finally had the courage to come out.
"Masasabi ko na ito na ang pinakamatapang na desisyon na nagawa ko sa buong buhay ko. I want the world to know that I am a proud member of the LGBTQIA+ community," Klea wrote.
"I know not everyone will understand and appreciate this decision. But throughout the years, I've learned to prioritize the things that give joy and meaning to my life, and revealing my sexuality to the world is a huge part of it," she added.
According to her Instagram page, Kieruff is a 28-year-old motorsports enthusiast who shares her travels and adventures on her own YouTube channel, KATventures.
RELATED: 'I'm gay': Kapuso Klea Pineda admits sexuality on 24th birthday