Nico Antonio lands important role in big-budget Disney K-drama
December 10, 2022 | 12:00am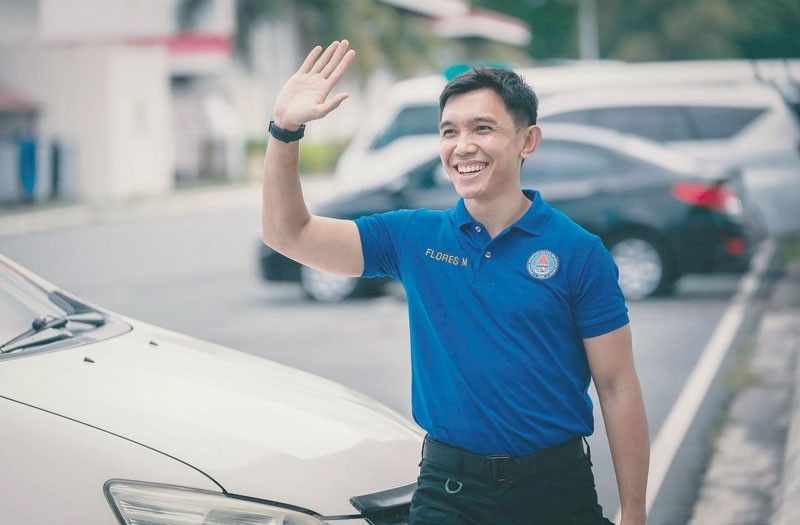 We were in Singapore last week for the Disney content showcase at the Marina Bay Sands, a two-day event mostly about what is to be expected in their films and Disney+ platform next year.
Most were a first look at the teasers, snippets and information about the project that made the hundreds of attendees feel special and excited to have the front seat to the unveiling. Each segment had its wow factor and, of course, being at the forefront of the entertainment scene, the Korean projects had a good half-day of presentation along with its directors and superstars.
There was Connect, Call It Love and an exciting action-drama, Big Bet. Once the full trailer had its first premiere, I, being one of the Filipino journalist-attendees, felt the representation that we needed on such a high-end production and quality project.
The new Korean series is set to tell the tale of a man who struggles to achieve his goal of becoming a casino mogul and he faces a series of unfortunate events in wanting to do so. It also dabbles in casino wars and is shot in South Korea and various parts of the Philippines including Pasay, Pampanga, Quezon City and so much more.
Big Bet stars South Korea's prime veteran actor Choi Min-sik, who is returning to television after 26 years. His last K-drama was the 1997 show Love and Parting. Pegasus Market and Reply 1988's Lee Dong-hwi is also part of the cast and so is Son Seok-gu, who also starred in Netflix's My Liberation Notes, D.P. and Romance Without Love.
Speaking of Son Seok-gu, he will have many scenes with our very own Nico Antonio, who landed a very important role in the series. "I play Mark Flores, a CIDG operative/police officer. I was assigned to help Son Seok-gu's character Oh Soong-hun, he's a Korean police officer assigned here (in the Philippines) to investigate the Korean killings because of gambling problems," Nico said this at his solo press conference held a couple of days ago in Quezon City, to share with the Philippine press the big news.
Even in the teaser of Big Bet shown during the Disney launch, Nico's presence was very notable. Just like how we noticed his amazing work in Cignal's award-winning film Big Night as lead star Christian Bables' boyfriend.
Nico auditioned along with hundreds of Filipino actors for this project and he said that he had no idea this was going to be huge and picked up by Disney before embarking on the adventure.
"No. I had no idea. I was only told that the lead star would be Choi Min-sik and when I auditioned I was briefed that it was a Korean series and it was going to be directed by a Korean also. That's it. Iyong role ko hindi ko alam."
Nico started his Big Bet journey in the heat of March, which the Korean stars said was a challenge because of the hot weather. He shared the challenges in doing the demanding scenes as well, "Habulan. Lalo na doon sa impoverished areas. Pandemic pa noon so ako, personally, kinabahan ako pero dahil iyong mga kasama ko hindi maarte, hindi rin ako pwede mag-inarte."
This is Nico's first foray into Korean entertainment. He spoke highly of how effective and efficient everyone was on set, especially in Korea where they built a million-dollar casino setting that resembles one of our casinos in Parañaque.
Nico even was in awe of how well he was treated and could only wish we had these basic privileges they had on set in our local industry.
"Wala talagang challenge. Very well-taken care of ako doon. They lodged me sa magandang hotel. I had service, hatid-sundo, tapos iyong location area namin malaking, malaking, malaking studio. There, we filmed the interior shots of the police station and the casino," Nico said.
Big Bet is showing on Disney+ on Dec. 21.