Jean Kiley Manguera proves herself as a multi-hyphenate artist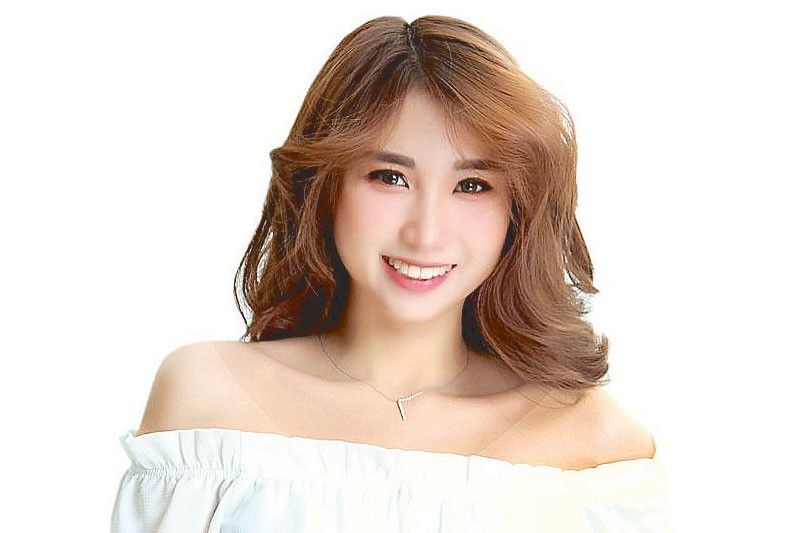 MANILA, Philippines — Can a totally introverted young lady come out of her shell and break the ice in the maiden venture that she makes?
Some never get to do it, while there are a rare few who have been successful in making a 180-degree turn, eventually making a name for themselves and building a steadily rising career in the local entertainment scene.
One such fortunate lady is Viva contract artist Jean Kiley Manguera, who has made a name for herself not only as a confident host, but also as a singer, dancer and actress, undoubtedly a multi-hyphenate celebrity.
"I was a total introvert before," Jean Kiley admitted. "Maybe that's why I am excited to try on and wear different faces and experience their lives. It excites me. Also, I get to learn a lot from people whom I've worked with.
"You know when you get butterflies, when you get that certain feeling of kilig once the camera points at you and you play a character that's totally different from who you are. That's what I always feel and it makes me so happy that I can't explain."
Every film assignment that falls on her lap is a challenge, as well as a brand-new experience for Jean Kiley. She made her acting debut back in 2019 in director Darryl Yap's comedy, Jowable, that starred Kim Molina. Jean Kiley has since appeared in half-a-dozen films and has worked with award-winning stars and directors — Brillante Mendoza's Palitan, GB Sampedro's Crush Kong Curly and Doblado, Fifth Solomon's Dulo.
"I am enjoying every single moment and it makes my heart flutter," she excitedly declared about her acting venture. "Also having conversations in between takes, it's fun. Learning new things from my directors also inspires me to do better as an artist."
She was part of the fourth generation of the all-female group, Pop Girls, which also started the career of Nadine Lustre. Jean Kiley was part of Pop Girls from 2016 to 2018. She subsequently released two songs — Bad Boy in 2016 and Prinsesa in 2017.
She was originally called to audition for Viva Live and was offered to sign a contract for Viva Records. However, luck stepped in and changed her fate, apparently for the better.
"While waiting for the contract, Boss Vic (del Rosario) saw me sitting in a couch in Viva's office," Jean Kiley shared. "He then asked me and my mom to come inside his office and do a sample of my singing. Right after singing Breakfree by Ariana Grande, he urgently asked to change my contract to Viva Records and Viva Artists Agency."
At that time, everything probably happened too fast for the young showbiz upstart. "I was so confused about what's going on, because at that time, I didn't know anything about mainstream show business," admitted Jean Kiley.
"Boss Vic also told me and my mom, 'Ready na ba kayo? Handa ka na ba, mommy? Sisikat ang anak mo. Maganda 'yun sa girl group ka muna. Gawin mong stepping stone. Eventually, mag-solo ka din, pero ngayon grupo muna. After mo ng solo single, acting naman."
Boss Vic's words got etched on Jean Kiley's mind after that day. "Pinanghahawakan ko 'yung lahat ng mga sinabi ni Boss Vic noon," recalled Jean Kiley. "And yes, it is actually slowly happening now. I am very thankful and blessed."
Juggling her times as a singer, dancer, actress and host with a loaded calendar of activities is no longer new for Jean Kiley. "I can say that experience is really the best teacher," she asserted. "I was always the busy girl since high school. I like to do a lot of things. If I don't do anything for hours, I think I'll go crazy."
Admirably, Jean Kiley still managed to be in the honors list when she was in school. "Thanks to my mom who always told me before, 'If you want to continue to do the things you love, then you need to maintain your grades and still be in the honor roll.'
"With God's grace, I still managed to be a dean's lister in college while working on the side. It is really not work for me, because I love doing it and it makes me happy. That's why I can say it's all thanks to experiencing a busy life since I was young."
Singing is something Jean Kiley does not also ignore. It was in 2018 when she released her debut single, Dito Lang Ako, penned by Ruth Anna Mendoza. The following year, she came out with her second single, Ako Na Lang, written by Michael and Jeanne Rodriguez, followed by the re-imagined version of Freestyle's popular song, So Slow.
Last year, Jean Kiley finally got the chance to come out with her self-written ditty about love, Caramelo, done during the early months of the pandemic. This year, she is releasing a new single she also wrote.
Since she was a young girl, Jean Kiley's dream was to see herself in the limelight. "I really like to sing, dance, act and pose before the cameras," she admitted. "Maybe, it all led to what I am doing now. God is giving me the desires of my heart."
Jean Kiley wants to play Kim in Miss Saigon, where Lea Salonga made a name for herself in the international scene. "Ever since, I really wanted to become a singer-performer known globally," Jean Kiley allowed. "I dream big. I also believe in the Law of Attraction. Positive thoughts bring positive results. If you claim it, it'll come soon."