Joy Crookes wants new music to inspire people to be braver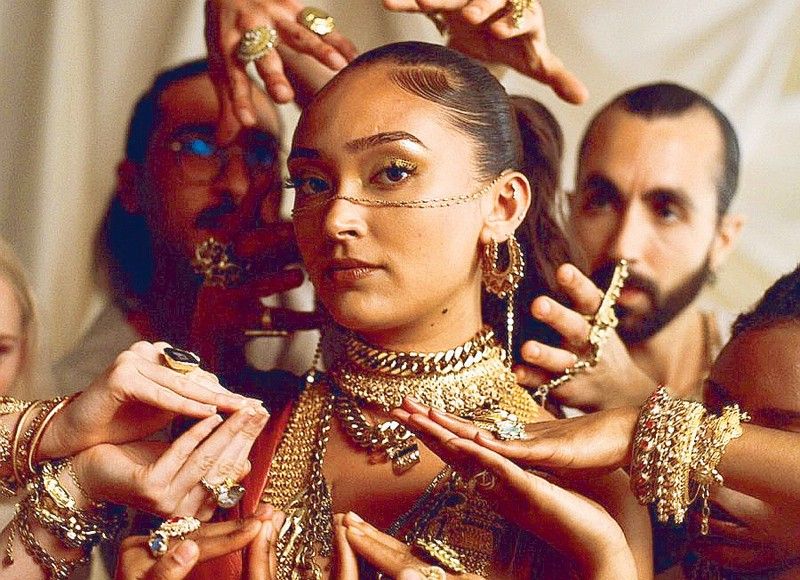 MANILA, Philippines — Joy Crookes is one of the most exciting, young voices to listen to right now if you haven't yet.
The 22-year-old Brit-nominated Rising Star has been drawing comparisons to two iconic female singers, the late Amy Winehouse and Lauryn Hill. But the Londoner of mixed Bangladeshi and Irish descent has her own unique story and sound. "I just am Joy," she stressed during a recent virtual interview hosted by Sony Music for the Asian press.
Well, she's Joy and more. Her musicality is shaped by various influences.
"I love every kind of music possible. And I really don't struggle listening to music from across the world. I love jazz music. I love the Black female jazz singers. I think that a lot of people in the UK and America, they compare me to Amy Winehouse but my narrative I think is more similar to Black female jazz singers. And I resonate with them more because I was watching them growing up," she shared.
The singer-songwriter is particularly inspired by the works of Billie Holiday and Nina Simone, regarded as two of the best jazz vocalists of all time. "They'd go into bars that they weren't necessarily even allowed to go and drink in. They'd go and sing songs that were very unapologetic and unforgiving, and I really really love that braveness and power."
Other favorites include qawwali music from Pakistan, as well '80s pop from Prince to Stevie Wonder. "I think when you're a musician, and you love music as a consumer, then everything that you love will inspire you somehow because you connected with it in the first place. It's like having lots of paint and making a painting, eventually you're going to use maybe a little bit of the purple or a little bit of this or that."
The reason The STAR and other select Philippine press got to talk to Joy was because of Feet Don't Fail Me Now, her very first song in over a year and on her upcoming debut album Skin. While on the surface it's "bright and breezy," as well as LSS-worthy with its thumping bassline, the song is Joy's take on the drawbacks of online activism, following the socio-political events of the past year.
From the first verse, the lyrics could easily strike a chord in this age of the so-called hashtag activism and cancel culture: "I've been posing with red skies, retweeting picket signs, putting my name on petitions but I won't change my mind. I'm keeping up appearances, the dark side of my privilege."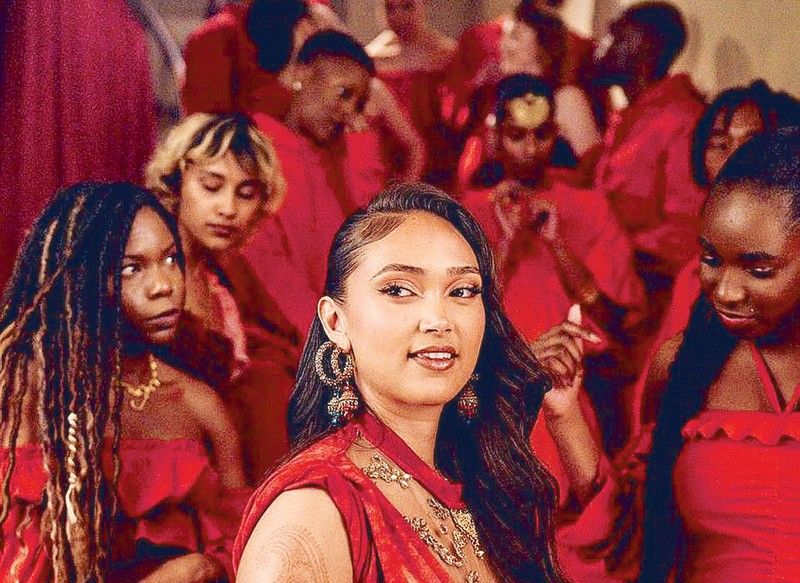 Joy had a lengthy answer about her songwriting process for Feet Don't Fail Me Now. She said the single was born after she herself participated in London, UK protests.
"I wrote it after we had many protests in London, and I know that America had many protests last year. Obviously, after the kind of uproar of the Black Lives Matter (BLM) movement and criminal injustice in general, injustice in America, in the UK, I think naturally people had had enough.
"And we took to the streets over the summer. I mean, I've never really protested that much before in my life, but all of us, every single one of my friends and I were out there protesting. And I thought it was a very interesting time because many people were either pretending that they really, suddenly cared… I know from being brown my whole life that this person may have never cared about race before, and they were just caring so it'd make them look good, or they were saying nothing at all."
Joy felt that she had to use her voice and platform to speak out on issues she came to care about.
"I think, just listening to conversations with my Black friends or Black family friends that I have, etc., it was very important for me as an artist to use my voice and reflect that time. And I didn't want to answer any questions, I just wanted to really write about what was going on around me.
"And so, this song is me playing a very ironic character that is saying, 'Oh, you know, I like posing with the signs from the protests and I like retweeting stuff online, but nothing is changing here.' So this is a character that finds it much easier to say nothing because they're scared of what the consequences of speaking out will be."
Ultimately, Joy hopes the song encourages people to be a bit braver.
"I think, ultimately, we must say something and have discussions. Because if we don't talk and if we aren't brave as people, especially as Asian people, because we can have a similar, not the same, but shared experience to what Black people go through and maybe we've experienced racism before, it means that we can progress forward, if we're having conversations."
Meanwhile, the music video (MV) is also out and it beautifully incorporates her ethnic heritage, even challenging meanings of beliefs and customs. For example, she's seen riding a motorbike and wearing the white sari, which she said is traditionally worn by women when their husbands die. "I was trying to own that narrative 'I'm not defined by a husband's death but just look great in white'," she explained.
Asked if it's a conscious effort to always include her cultural identity and heritage in her music, Joy said, "It's not just Bangladeshi heritage. I just am Joy. And I used to eat ice cream growing up, so maybe someday I'll have ice cream in the music video. And I used to wear saris growing up, so maybe someday, there's a sari. And I used to do Irish dancing growing up, so maybe someday, there's some Irish dancing.
"The only thing that I'm trying to communicate is myself. And if I'm using my Bangladeshi heritage, it is to belabor the point. I'm not just using (it) to look nice. Like, it will be because I'm either trying to represent myself, or I'm trying to tell a story. And a lot of the time, it just looks aesthetically pleasing, which is fine because if that catches people's eyes then amazing! But it genuinely does have a meaning behind whenever I'm tapping into my cultures."
No release date yet on the full album, but Joy said it's going to be about her life and the stuff she's been through, including generational trauma, having an Asian parent, mental health and "just being 22." Meantime, you can listen to Feet Don't Fail Me Now via https://insanityrecords.lnk.to/FDFMN.