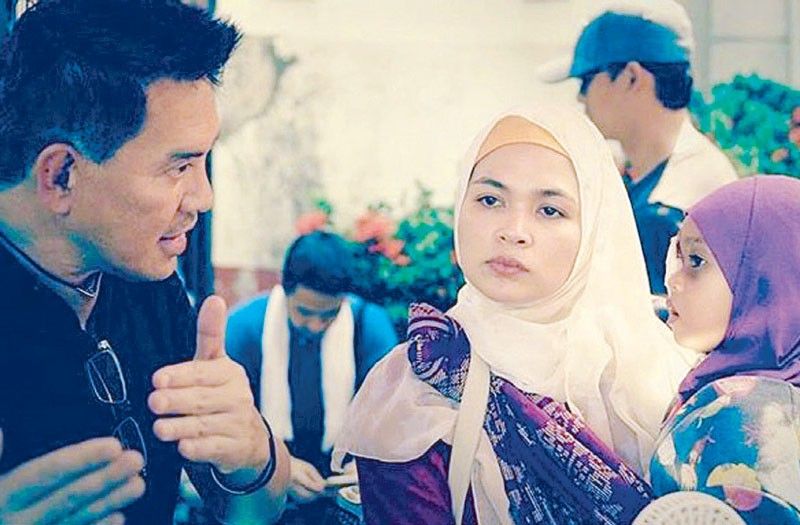 After winning awards in three of the five major film festivals (Cannes, Venice and Berlin; the two others are Toronto and New York), can filmmaker Brillante Mendoza bring home the elusive big one?
Will Brillante bag an Oscar?
FUNFARE
-
Ricky Lo
(The Philippine Star) - December 1, 2020 - 12:00am
Too early to celebrate.
Of course, there's great expectation when Brillante Mendoza competes in yet another international event, after all he has won awards in three of the considered Top 5 film festivals — Best Director in Cannes 2009 for Kinatay (Butchered), Orizzonte Jury Prize for Verdict in Venice 2019 and Caligari Award for Tirador in Berlin (the two others are Toronto and New York). This time, his award-winning film Mindanao has been officially selected by the Film Academy of the Philippines (FAP headed by Vivian Velez) as the country's official entry to the Best Foreign Language Film category of the 93rd Oscars set for April 25 next year, several weeks behind schedule due to the pandemic.
It's Brillante's third attempt at the Oscars, following in 2016 with Ma' Rosa (that won Best Actress for Jaclyn Jose in Cannes, the first Filipina to do so in a major film festival) and Verdict (as producer, director is Brillante's protégé Raymund Ribay Gutierrez).
Until the announcement presumably in late January or early February, it won't be known which will make it to the magic circle (five or seven finalists). Mindanao, which Brillante himself produced and directed, is only one of the presumably 100 (or more) films from around the world "submitted for consideration."
"We are not yet short-listed," clarified Brillante, a veteran in major film festivals (aside from Kinatay and Ma' Rosa, his other entries in Cannes included Foster Child, Serbis and Taklub; Lola and Thy Womb in Venice; and Tirador and Captive in Berlin). "We still have to campaign," which is something perhaps he didn't do in the filmfests mentioned. The Oscars is something else, another (new) battle altogether.
"And we need money," admitted Brillante, "a minimum of at least US$100,000 (roughly P5 million), with $20,000 (P1M more or less) provided by the Film Development Council of the Philippines (FDCP). We have to spend for promotions. The producers of the chosen film should hire a publicity and promotion company to reach as many academy members as they can, depending on the allotted budget that they have." (As estimated, there are around 500 voting members, one of them actress-turned-nun Dolores Hart, and most of them if not all, unless you can afford them, must be provided with a CD/DVD copy of the submitted entry.)
A Herculean task, really. It's an accepted practice to openly campaign (by placing ads in industry papers like Variety and Hollywood Reporter) unlike here when campaigning is done "secretly."
According to Brillante, "Hollywood spends about $150M to campaign for their films every year. Those behind Parasite, the Korean production that won Best Picture (and other major awards) last year, spent several million dollars."
The selection process for the Oscars differs from that of the filmfests mentioned.
"In the film festivals, 'any' filmmaker can submit his film and a selection committee will decide if the submitted film can compete or be part of the festival, based on the creative merits of the film.
"On the other hand, the Oscars accept only films chosen by the representing body from countries all over the world. It can be any film these representing bodies choose."
Even if a film has won several awards locally is not a guarantee that it will make it in those filmfests, including the Oscars.
Mindanao won majority of the awards in the 2019 Metro Manila Film Festival (MMFF) including Best Picture, Best Director and Best Actress for Judy Ann Santos for her performance as a Muslim mother taking care of her cancer-stricken daughter (played by Yona Tangog who won Best Child Performer) while waiting for her husband (Allen Dizon, Best Actor) to return from serving as a medic soldier in the South.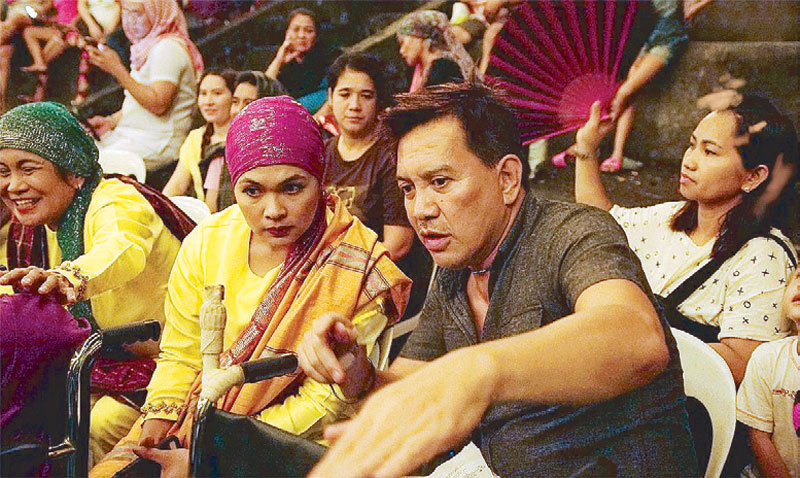 "It was an answered wish," Judy Ann told The STAR in a post-MMFF interview. "Matagal ko nang gustong maka-trabaho si direk Brillante. I watched his films, especially Ma'Rosa. I'd been hearing a lot about how he worked kaya gusto ko siyang ma-experience." (Note: In 2009, Judy Ann submitted Ploning, a film she herself produced and starred in, to the Oscars' Best Foreign Language Film category. It did not qualify.)
Mindanao was shot in 12 days in 2017.
"Iba ang style ni direk Brillante. He would guide you and when he couldn't 'feel' your performance, he would tell you pero hindi niya sasabihin kung paano mo dapat gawin. It's up to you to interpret your role and 'feel' it. If you are a mother playing that kind of role, it can be very heavy here (pointing to her chest). Masakit sa dibdib, mabigat sa dibdib. At the same time, mabigat dalhin 'yung bata kaya doble ang bigat," she laughed.
In a statement, Center Stage Productions expressed happiness that Mindanao has been selected as the Philippines' official entry to the Oscars.
"We are thankful that since we began to create films 15 years ago," according to the statement, "we were fortunate enough that through consistent hard work, respected and A-list award-giving bodies both international and local have appreciated and recognized our works but what we are most grateful for is that we found many opportunities to give a light on Filipino culture, creativity and talent, and that we were able to bring the stories of ordinary Filipinos to the world stage."
In the meantime, let's keep our collective fingers crossed that Brillante will finally bring home the Oscar that he has been aiming for.
(E-mail reactions at entphilstar@yahoo.com. You may also send your questions to askrickylo@gmail.com. For more updates, photos and videos visit www.philstar.com/funfare or follow me on www.twitter/therealrickylo.)