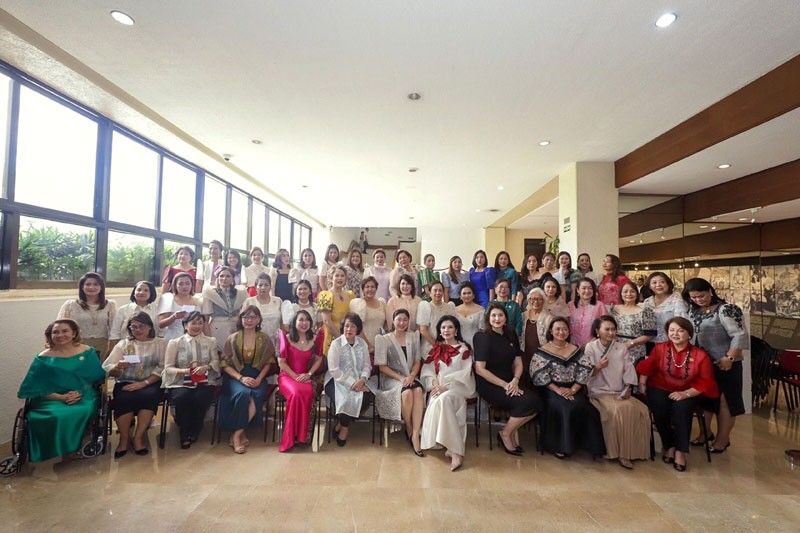 The lady solons led by Deputy Speaker Rose Marie 'Baby' Arenas (seated, fi fth from right) pose for a 'family picture' as a nod to International Women's Month. Arenas is the president of the Association of Women Legislators Foundation, Inc. (AWLFI)
The ladies take control of the House
FUNFARE
-
Ricky Lo
(The Philippine Star) - March 16, 2020 - 12:00am
Lady solons are expected to temporarily take full control of the plenary session this month in observance of the National Women's Month.
An all-women session at the Plenary will be led by Pangasinan 3rd District Representative Deputy Speaker Rose Marie "Baby" Arenas acting as the Speaker. She is the president of the 86-strong Association of Women Legislators Foundation, Inc. (AWLFI) of the 18th Congress, a non-profit, non-partisan organization composed of all lady solons at the House of Representatives.
Deputy Speaker Arenas is sharing the speakership position with Deputy Speakers Evelina Escudero and Vilma Santos-Recto.
"The lady legislators in this Congress are active in all aspects of legislation," Vilma told The STAR. "Magagaling at matatalino sila. They are the conscience and the heart of Congress. Their voice will be heard. As a second termer, I'm learning a lot from them. I salute all the women in Congress."
The other presiding officers in the All-Women Session are Reps. Cheryl Deloso-Montalla, Ann Hofer, Lucille Nava, Josephine Ramirez-Sato, Kristine Singson-Meehan, Estrellita Suansing and Lorna Silverio.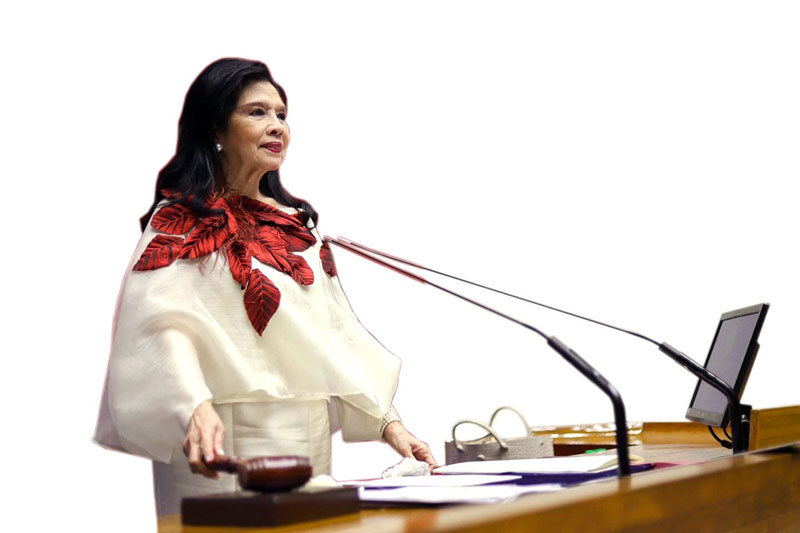 Rep. Rosanna Vergara will be the Majority Floor Leader with Reps. Sandra Eriguel, Elisa Kho and Ma. Theresa Collantes acting as Deputy Majority Floor Leaders.
Reps. Janette Garin and Stella Luz Quimbo will serve as Minority Leader and Deputy Minority Leader, respectively.
Rep. Cristal Bagatsing will lead the opening prayer. Rep. Jocelyn Limkaichong will be the Over-All Facilitator for the day with Reps. Ma. Angelica Amante-Matba and Camille Villar as Assistant Floor Facilitators.
Reps. Ma. Lourdes Acosta-Alba, Geraldine Roman, Sol Aragones, France Castro, Arlene Brosas, Sarah Jane Elago, Irene Gay Saulog and Ruth Mariano-Hernandez are also scheduled to deliver privilege speeches on various issues and concerns relating to women.
"Anchored on this year's theme We Make Change Work for Women, the celebration of Women's Month highlights the empowerment of women from various generations and sectors as active contributors to our country's development," Arenas said, adding, "the celebration reminds us all to support and join the call to advance the rights of women and gender equality and end all forms of discrimination against women."
The annual All-Women Session is jointly organized by the AWLFI and the House Committee on Women and Gender Equality chaired by Rep. Acosta-Alba.
Incidentally, asked to compare showbiz and politics, Vilma said, "definitely magka-iba. The utang na loob (debt of gratitude) in showbiz is different. I came from showbiz and wherever I am now, I owe it to showbiz where you learn the true mirror of life. As a public servant, I learn more about people na walang kamera. Priceless! But in both, the important thing is to have focus and passion in what you are doing."
(E-mail reactions at rickylophilstar@gmail.com. For more updates, photos and videos, visit www.philstar.com/funfare or follow me on Instagram @therealrickylo.)