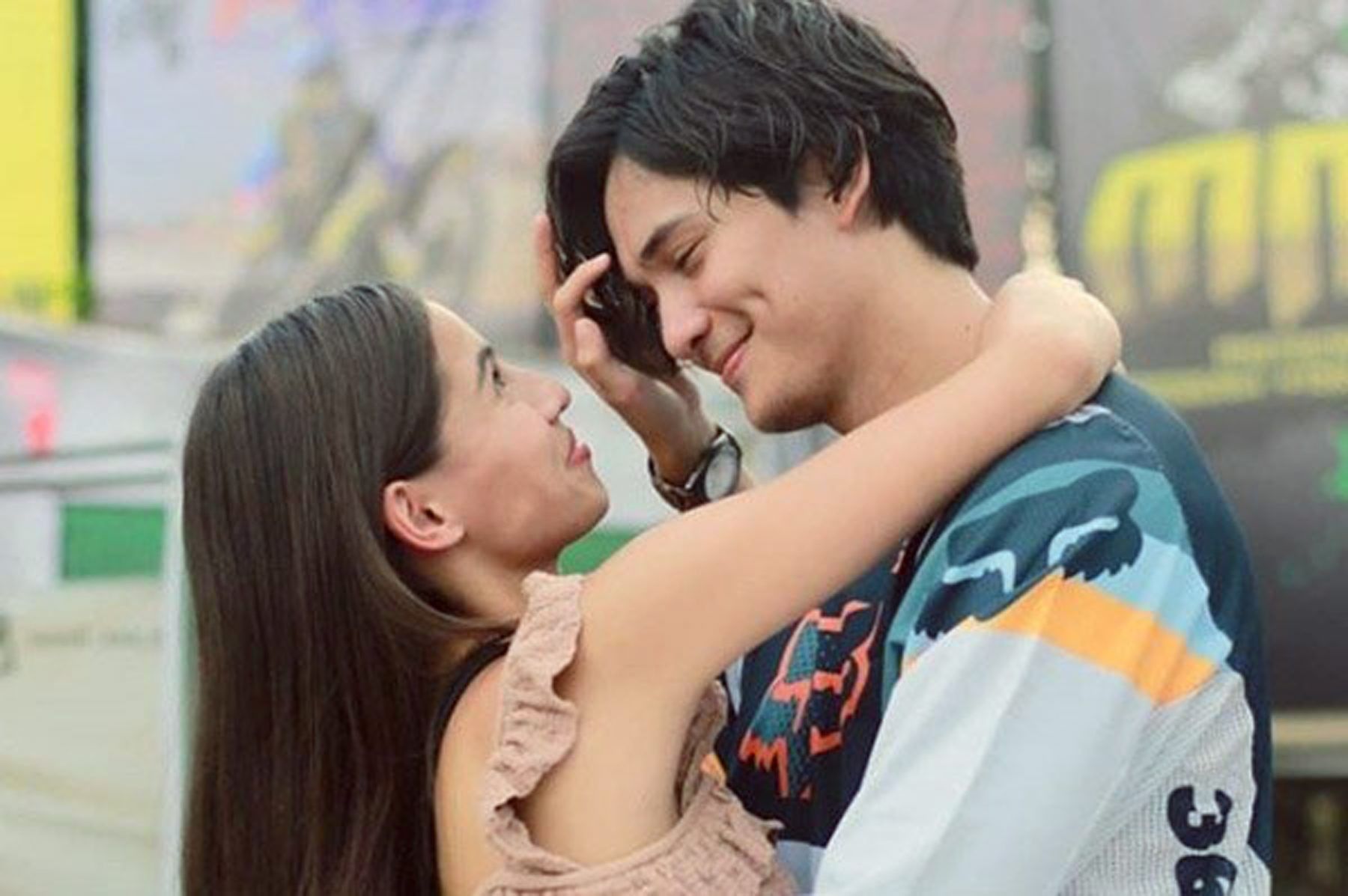 Jasmine Curtis and Ruru Madrid topbill Cara x Jagger. A fairly satisfying story.
Anatomy of past and future love
MANILA,Philippines — Watching Ice Idanan's Cara x Jagger is like putting a relationship on a microscope with every details of a past and future relationship put under scrutiny.
Jagger (Ruru Madrid) meets an accident and when he comes face to face with a past love life (Jasmine Curtis-Smith), his memory is gone.
His grandpa (Dante Rivero) tries to save the relationship by arranging dates in the guise of casual meetings. But it jolts the viewer that he has to literally kidnap an airport-bound group to serve his purpose.
Now so much for a concerned grandpa.
Appraised of his past condition, Jagger agrees to re-discover himself before the accident with the help of Cara who was introduced to him as a former sweetheart. They go back to first and last meetings and taking notes of how they fell in love. Only Cara knows what really happened during the engagement date.
As Jagger tries to assemble images of what he thought were remnants of past love, it turns out Cara has another problem involving herself. But this is for moviegoers to find out.
There is a whole lot going for Cara x Jagger.
To be fair, the story of Cara (Jasmine) and Jagger (Ruru) is an engrossing one about one trying to retrieve a lost memory and another feverishly trying to close a past chapter.
What comes out is a totally endearing story rising above the science of the mind given a thoroughly human landscape.
Jasmine charms without trying too hard and her eyes speak volumes. By coincidence, she has many moments when she looks luminous like Julia Roberts.
On the other hand, Ruru is a good find as a leading man and as the film turns out to be, he has the makings of a natural actor. His looks border on the innocent and can be a helpless, if, aggressive animal with an insatiable admirer played with gusto by Miss World bet Michelle Dee. Ruru should get more screaming millennial followers in this film.
Direk Ice made sure the film doesn't end up a docu on lost-and-found memories. She is a sensitive director from what one can see from this film. There is a visible attempt to make something intelligent out of this story and to a large extent, she did. She is on her way to coming to good terms with her craft.
The original story by Acy Ramos looks real with a fairly good screenplay, which she co-wrote with Glaiza Ramirez.
One final scene from the film leaves a lump in your throat — when love beckons, when it is lost and suddenly when it is rekindled in this unexpected setting by the sea.
By and large, it deserves the B rating from the Cinema Evaluation Board.
Produced by APT Entertainment and Cignal TV, Cara x Jagger is now showing in cinemas. It also stars Dino Pastrano, Gabby Padilla, Miko Raval, Kenneth Medrano and Sophie Albert.