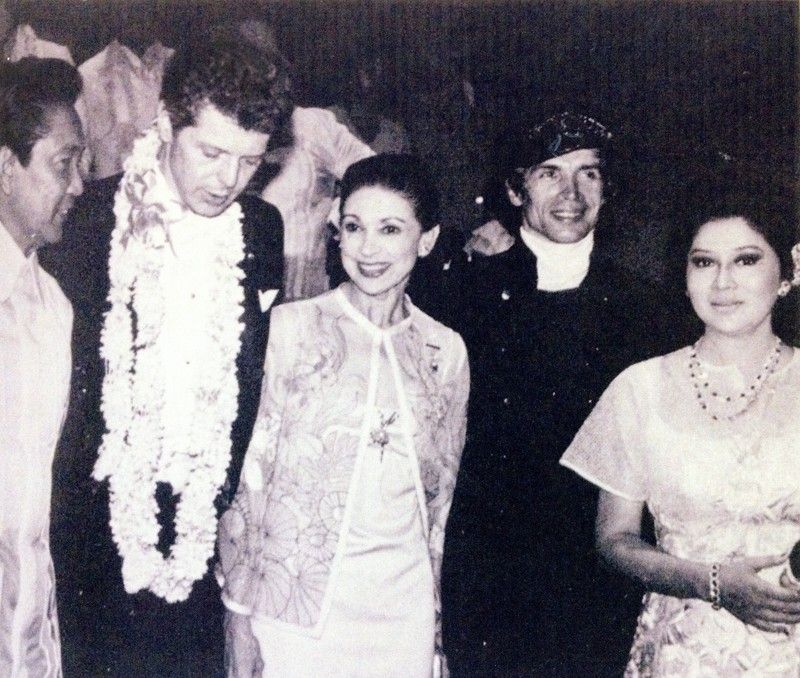 From left: President Ferdinand Marcos, Van Cliburn, Margot Fonteyn, Rudolf Nureyev, First Lady Imelda Marcos
A night like no other at the CCP
REMEMBER WHEN?
-
Danny Dolor
(The Philippine Star) - August 25, 2019 - 12:00am
On the night of Aug. 26, 1977, three of the world's greatest artists performed at the Cultural Center of the Philippines: American pianist Van Cliburn, Russian ballet dancer Rudolf Nureyev and Great Britain's prima ballerina assoluta Dame Margot Fonteyn.
The magical night, billed Alay sa Pangulo, was for a worthy cause, the beneficiary being the Philippine Youth Health and Sports Center.
This columnist had the pleasure of watching Cliburn, Nureyev and Fonteyn along with a VIP crowd led by President Ferdinand Marcos and First Lady Imelda Romualdez Marcos. A thunderous standing ovation closed the night of music and dance at the CCP.
The CCP Philharmonic Orchestra conducted by Prof. Luis Valencia and Dance Company accompanied the three world-renowned artists.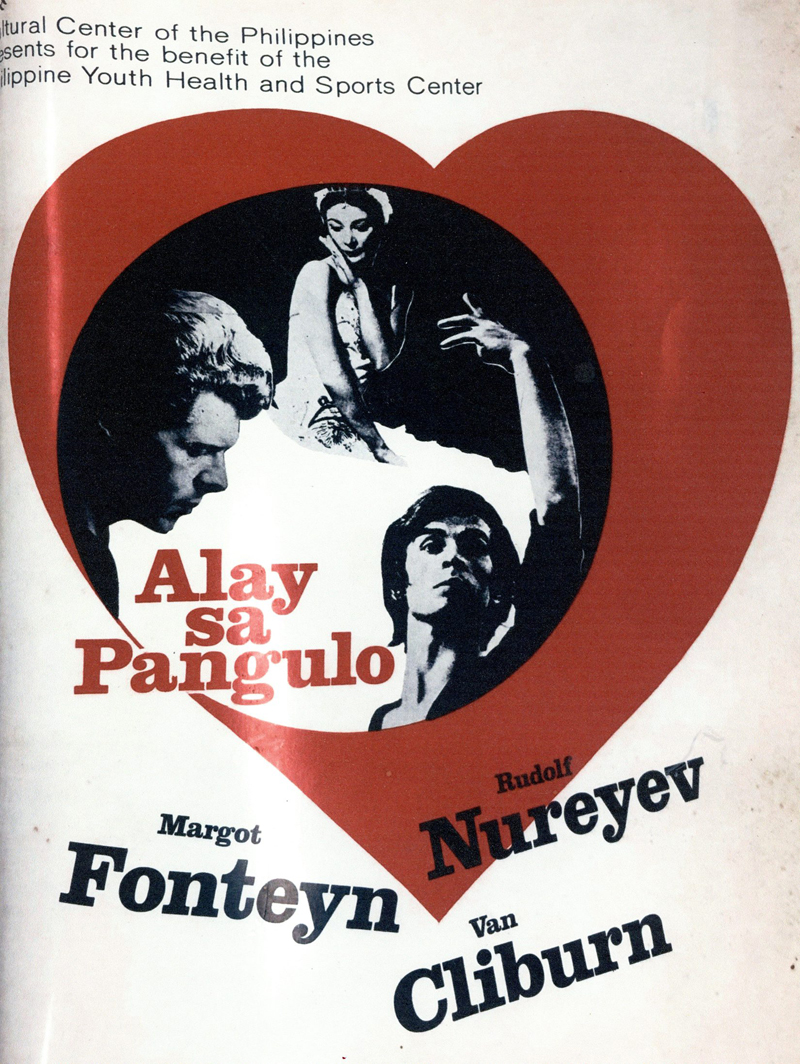 Cover of Alay sa Pangulo souvenir program
Cliburn took Russia by storm, winning the first prize in the First International Tchaikovsky Competition in 1958 in Moscow. When he returned home, a ticker-tape parade in New York awaited the pianist.
Nureyev made headlines when he defected to the West on June 16, 1961 while on tour in Paris. France granted him asylum. Nureyev became the principal dancer of the Paris Opera Ballet.
Fonteyn was considering retirement in the early '60s when she found a dance partner in Nureyev. Depite the 19-year age difference, their ballet duet immediately became an international sensation.
Nureyev, Fonteyn and Cliburn are gone, but their artistic collaboration at the CCP decades back remains etched on the mind of this columnist. — RKC