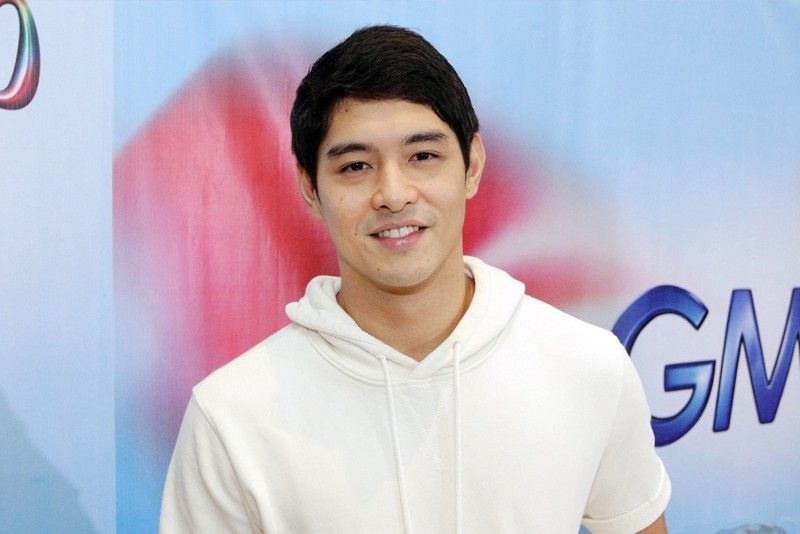 GMA Artist Center talent Jeric Gonzales hopes to learn acting techniques from international acting coach Anthony Vincent Bova that will allow him to portray roles outside of his comfort zone
Jeric learns acting method from Bova
Bot Glorioso
(The Philippine Star) - August 14, 2019 - 12:00am
MANILA, Philippines — Jeric Gonzales was eager to take part in the acting workshop being conducted by international acting coach Anthony Vincent Bova last year, but his tight schedule in his then drama series Kambal Karibal prevented him from participating in any session.
This year, the GMA Artist Center talent made sure to be among the batch members attending the said exclusive workshop for Kapuso stars.
"I'm happy that I finally get to join in the workshop which will start today," said Jeric in an excited tone after the presscon held last July 30. "Those who attended last year are now on a higher level so ako bale nasa first level pa lang." His fellow Kapuso artists undergoing workshop include Benjamin Alves, Klea Pineda, Juancho Trivino, Arra San Agustin, Jak Roberto, Manolo Pedrosa, Vaness del Moral and Thea Tolentino.
Even if Jeric has a clear understanding of what is effective acting, he is always on the lookout for ways to better his craft.
"It's our responsibility to give an impressive acting performance and this is a great opportunity to learn the Eric Morris method from coach Anthony Bova who will personally share what he has learned from Eric himself. I know that with Anthony Bova and Miss Ana (Feleo), I will be able to improve not just my acting but also myself, my personality."

With (from left) Jak Roberto, Vaness del Moral, Klea Pineda, Benjamin Alves, Senior AVP for Alternative Productions Gigi Santiago-Lara, Ana Feleo, Anthony Vincent Bova, GMA Artist Center AVP and head for Talent Imaging and Marketing Unit Simoun Ferrer, Thea Tolentino, Juancho Trivino, Arra San Agustin and Manolo Pedrosa
For those who are not familiar, Anthony is also an actor, writer and artistic director who has over three decades of training in the Eric Morris System (EMS) under Eric himself, and has been teaching EMS for decades. He has been regularly visiting the country to work his "magic" on GMA 7's most promising artists.
Anthony arrived in Manila a day before the media gathering to introduce to participants an extensive set of workshops on self-empowerment and meaningful character portrayal.
Jeric hopes that the daily acting workshop, starting from 8 a.m. until 5 p.m., will see him explore different styles in acting. His showbiz career started in 2012 after winning in the GMA 7 reality talent show Protégé: The Battle for the Big Artista Break six years ago.
"I've been wanting to portray different characters because I am more than ready to get out of the box. I mean, I often do good boy roles so this time I want to explore. And with the help of Anthony Bova, mabibigyan ako ng maraming kaalaman kung ano pa 'yung mga pwede kong gawin. As an actor, it's important to be versatile."
Jeric is not afraid to change his looks if necessary. He devotes his free time watching the movies of Tom Hanks, Leonardo DiCaprio and Brad Pitt.
"When you watch them, what you see are the characters, not them. I'd like to one day take on roles other than good boy characters. The workshop will provide us techniques to actually be present in that moment, parang you don't need a sad experience in life to be effective. You just have to make yourself the actual character," concluded Jeric who will soon be starring in a drama series with Klea.