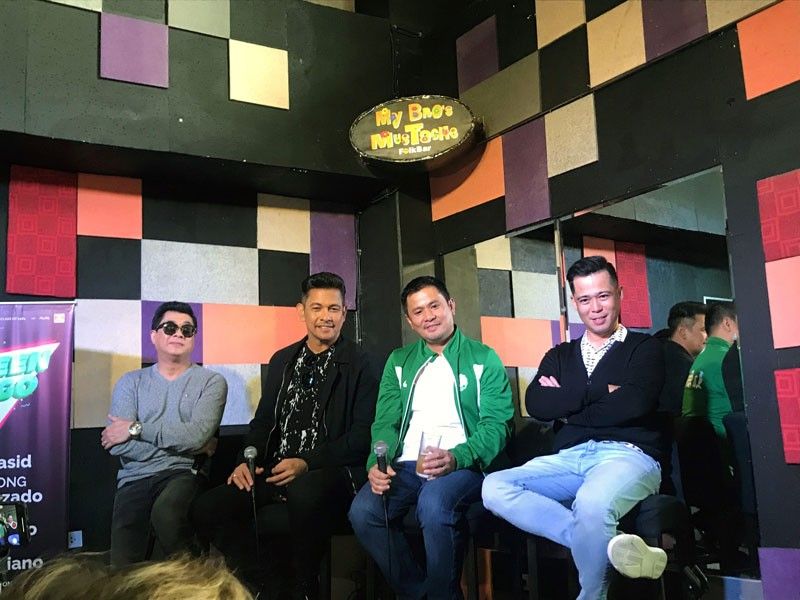 From left: Randy Santiago, Gary Valenciano, Ogie Alcasid and Dingdong Avanzado are headlining the Green & Go concert tomorrow, July 6, at the FilOil Flying V Centre in San Juan City for the hospital project of their alma mater, De La Salle.
Kundirana alumni reunite for a fund-raising concert
FUNFARE
-
Ricky Lo
(The Philippine Star) - July 5, 2019 - 12:00am
Scratch the background of today's successful (male) singers and chances are that they are graduates of Kundirana, among them Rannie Raymundo, Juan Miguel Salvador, Von de Guzman, Carlo Orosa, Leo Dominguez (now an A-list talent manager), Gian Magdangal, Louie Ocampo and Monet Silvestre. The roster is long and growing, making it one of the rich sources of talents who go on to light up the entertainment industry.
Organized in 1972 by Bro. Augustine "Gus" Boquer (now the president and chancellor of De La Salle University-Dasmariñas and De La Salle Health & Science Institute), Kundirana is a high school music ministry whose members are part of a select few students from La Salle Greenhills. Kundirana holds the distinction of being the most renowned high school singing group in the Philippines. It continues to discover singing talents up to now, with Monet Silvestre (former member of The Tux band) supervising.
Four Kundirana alumni met the movie press the other day to announce the holding of the Green & Go event tomorrow (July 6), 8 p.m. at the FilOil Flying V Centre in San Juan City, proceeds of which will go to the La Salle High School Class of '84's "medical fund" — Randy Santiago (Kundirana 1979), Gary Valenciano (1982), Dingdong Avanzado (1984) and Ogie Alcasid (1984).
Thirty years ago, the four shared the stage with other Kundirana graduates in a concert titled Kundi Sa Ultra, Saan Pa? but it's their first time to headline a concert together, just the four of them, all for a cause. They are performing gratis et amore, guided by (according to Gary) the lesson imparted to them by Bro. Gus — You have to bring joy to others through music. And much more.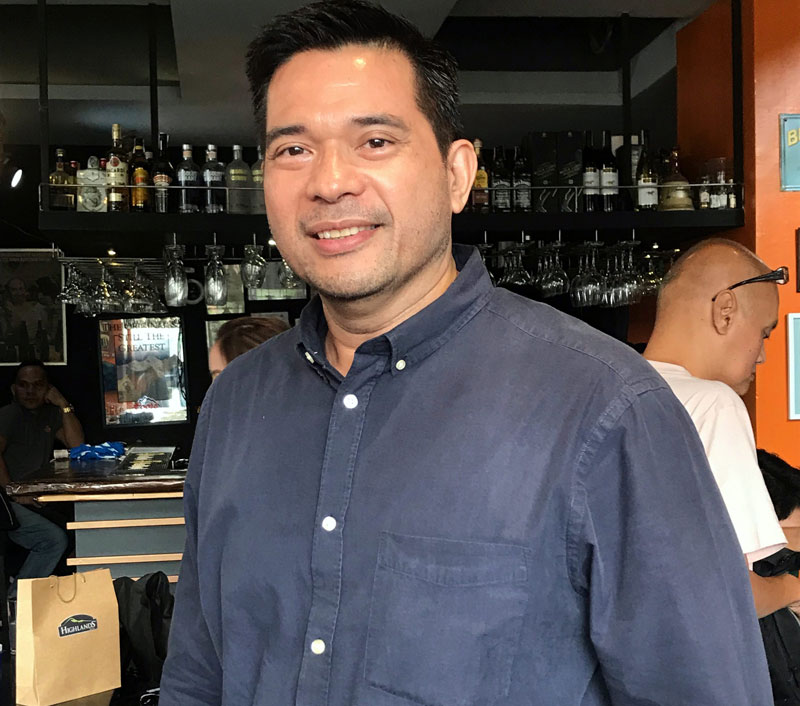 Mandy Ochoa is the Green & Go producer.
"The concert aims to raise P1M for an endowment fund for the construction of high-tech, world-class hospital in Dasmariñas, Cavite," explained Mandy Ochoa, a FilOil executive who is producing the concert. "The hospital will serve people from the marginalized sector of society who cannot afford treatment, including those turned away by other hospitals due to lack of money."
The idea was launched during Bro. Gus' birthday bash last year, kicked off by a group at one table who pledged to contribute P1M each.
"We are eyeing around 1,000 donors to pledge P1M each," added Mandy, "and that would amount to P1B, good enough to start the construction of the hospital, to be sustained by more expected donations. The project is purely a private initiative. There's no target date for the completion but for sure it will take some time."
"Our concert is only the beginning of the effort to raise more funds," promised Gary. "We hope that other people and not only La Salle graduates would also pitch in."
Produced by the A-Team Management as part of the La Salle Greenhills batch 1984, Green & Go is directed by Paolo Bustamante with Mon Faustino (another Kundirana graduate) as musical director. As added attraction, there will be an after-concert party featuring Route 70.
The four performers' repertoire consists of the hits of their era (the '80s) calculated, assured Gary, to evoke in the audience their own fond memories of that time.
To cap the presscon (held at The Hive, one of the sponsors), Gary, Randy, Dingdong and Ogie did a rousing rendition of the La Salle Alma Mater Hymn — Hail to De La Salle! We'll hold your banner high and bright, a shield of green and while…
(For tickets to Green & Go, call Ticketnet 891-9999.)
Dingdong marks birthday with a golf tournament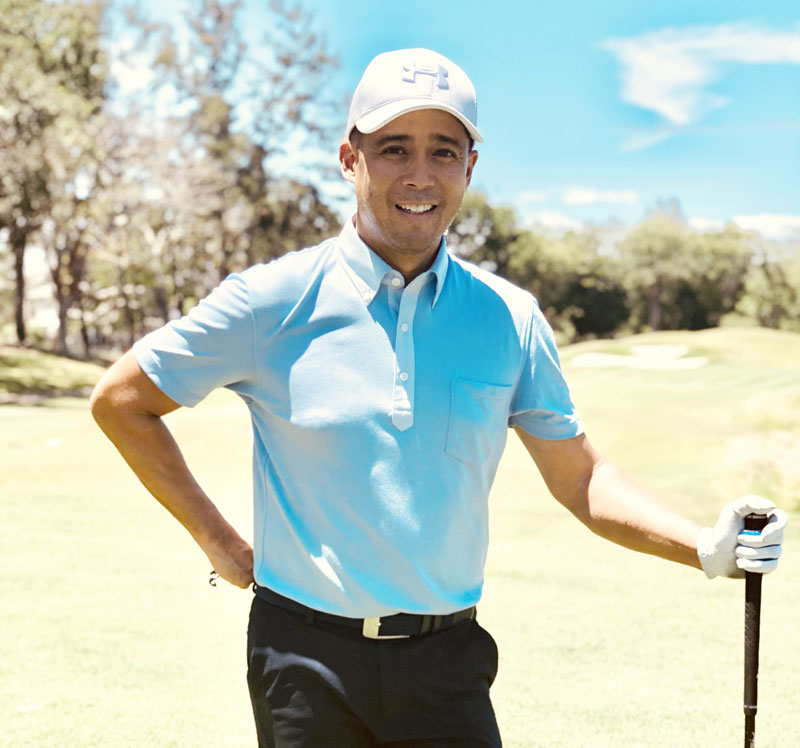 Dingdong is marking his birthday with a golf tournament on Tuesday, July 9.
After 20 years since its very first staging, The Dingdong Avanzado Golf Classic is back.
Dingdong will again host a golf tournament dubbed as The 3rd Dingdong Avanzado Golf Classic on July 9 (Tuesday) at the Valley Golf Club in Antipolo City. The first such tournament was held in 1999 at the Eastridge Golf Club in Binangonan, Rizal, when Dingdong was still a Quezon City Councilor; the second in 2002 at the Alte Golf Club in Guam, in partnership with The Filipino Community of Guam.
When asked why it took so long for him to mount another tournament, Dingdong said, "I wasn't really planning on doing another one but when I was asked by my golf group to hold a tournament in celebration of my birthday I thought of using the event to help raise awareness and acceptance for autism. I was first introduced to autism when two of my nephews were diagnosed to have it. As they were growing up, they began to develop special gifts in art and music."
One day, recalled Dingdong, he was approached by his brother-in-law Ljay Sumulong who is the president of the Autism Society Philippines-Antipolo Chapter, to do a fund-raising concert in Antipolo City to help launch the group and to create more awareness.
"That's when I decided, 'Why not hit two birds with one stone?' One day, we will begin to understand more about autism and create a more accepting society for these specially gifted individuals."
Participating in The Dingdong Avanzado Golf Classic are prominent businessmen as well as top celebrities who equally share Dingdong's passion for golf, among them Tonton Gutierrez, Arnold Clavio, Ogie Alcasid, Noel Cabangon, Glydel Mercado, Randy Santiago, Samantha Lopez, Nadia Montenegro, Boboy Garovillo, Paolo Santos, Louie Ocampo, Jaime Fabregas and Zanjoe Marudo.
"I appreciate the support of my wife (Jessa Zaragoza) and our daughter Jayda who also believes in my advocacy as well as that of my entire golf team that has been working tirelessly to ensure the success of this tournament," said Dingdong.
Keiko Necesario's cover makes it to UK's Ackley Bridge TV drama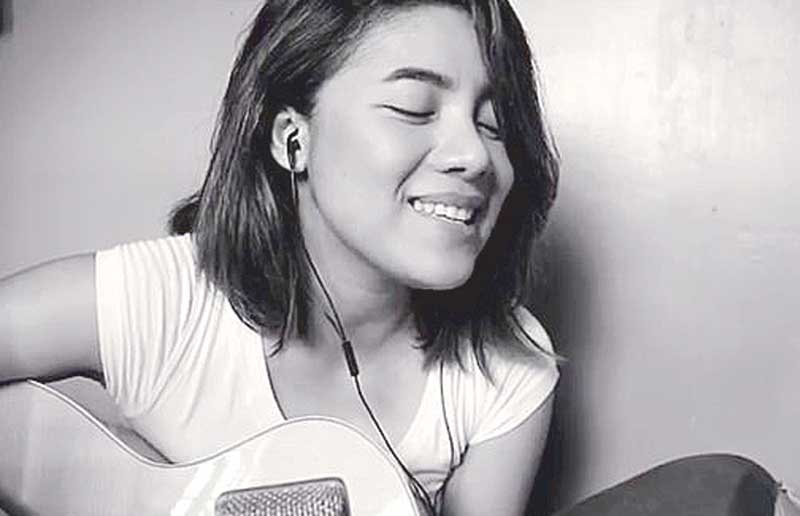 Who would think that on the other side of the world-famous British drama series, Ackley Bridge, would take notice of a simple YouTube cover by a young Filipina?
That is exactly what happened to Stages talent Keiko Necesario (photo).
"It's amazing that the song, From Both Sides Now, a cover by Joni Mitchell, I recorded live on YouTube in 2016, would get the attention of the UK TV series. I'm excited that they will be using my track in some of the upcoming scenes in the series," said Keiko.
Alex Lamb of The Forge Entertainment, the production company behind Ackley Bridge, said of Keiko's recording, "We wanted a familiar song but with a modern stripped-back feel which this (Keiko's version) gave us. It appeals to a broad swathe of our audience, older adults who know the original and a younger audience who will appreciate the arrangement. Keiko's version is truly beautiful. Her voice is haunting and captivating. It really pushes the emotion of the scene."
Ackley Bridge Music supervisor, Christian Siddell of Sync Music, said of the placement, "This is an exciting outcome for the production and for the recording artist, Keiko, and should also help to introduce the works of Joni Mitchell to a young audience — all of which would have been far less likely to happen were it not for the global connectivity that a platform like YouTube creates."
Ackley Bridge is a British television drama series set in a multicultural academy school of the same name (Pilot) broadcast on Channel 4 in June 2017. The school is set in the fictional Yorkshire mill town of Ackley Bridge. The third series started last June 18. Keiko's recoding is featured in Episode 8.
(E-mail reactions at rickylophilstar@gmail.com. For more updates, photos and videos, visit www.philstar.com/funfare or follow me on Instagram @therealrickylo.)