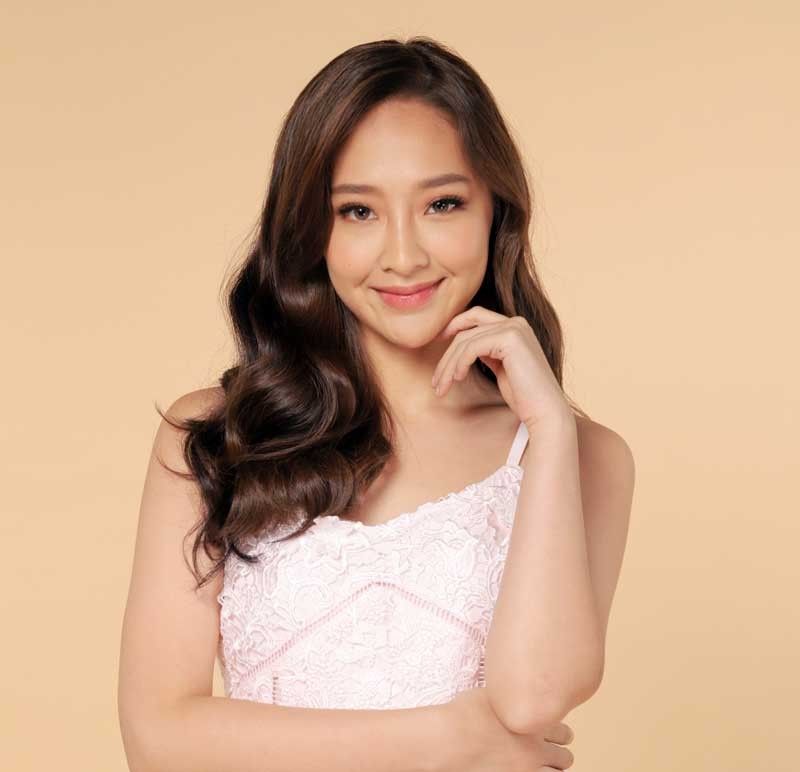 Melizza can sing, dance, act — and even paint
Melizza Jimenez: A triple-threat talent
Jerry Donato
(The Philippine Star) - June 28, 2019 - 12:00am
The Star Magic talent is actually no stranger to the biz of entertainment. Melizza has had TV and movie appearances before.
MANILA, Philippines — Melizza Jimenez is a triple-threat talent.
"I can sing, I can act, I can dance," she said in a chat with The STAR. "I'm a performer."
In fact, there's more to it: Melizza is a budding songwriter and a painter. "I'm also an artist," she added, "because I can paint."
That's the plus factor of newly-minted Star Magic Circle 2019 member, who was recently introduced by the Kapamilya talent management arm along with 15 other talents (eight males and seven females). One may consider Kyle Echarri as the batch's most visible face as he stars in Kadenang Ginto. Melizza's entry to show business goes against the typical reason. Hers is to entertain viewers.
"It started when I was 12 and I went to public workshops, as a kid, at ABS-CBN," she said of her humble beginnings. "I also auditioned for PBB (Pinoy Big Brother). When I was young, (I considered) PBB housemates my inspiration. They brought happiness to me. I told myself (that one day) I could also bring happiness to people who would be watching (me)." That is as clear as the broad daylight if, well, given the right platform that will showcase her full potential.
"Hopefully, I will have projects and I will release my new songs 'cuz (I'm into writing) songs," said Melizza of what the future may hold for her.
She is actually no stranger to the biz of entertainment. Melizza has had TV and movie appearances before. Her "Pan-Asian" looks are perfect for a rom-com project that is reminiscent of Korean teleserye. "My dad has Korean blood. My mom has Chinese," she said of her lineage. Melizza has Filipino roots like everyone else.
When it comes to her musical styling, Melizza has an eclectic influence of here and abroad.
"(Mine is like) Moira but I like to mix it with electric music, maybe like Billie Eilish... I (already) composed songs, two songs," she shared. "The first is an English song, titled Kiss Me, and the second is Tagalog, Kung Maibabalik. The first song is (about) a person who doesn't love me back and I wish he did. The second one is about losing a friend. He passed away. It's about grief and loss." This paper had the opportunity to listen to these tracks and they showed the voice of a storyteller. Hers is pleasant and filled with emotions that capture the narratives of each ditty. There's sincerity that draws the listener to it.
Although she has tested the waters of acting, Melizza thought that her path is "more on pakilig, drama, rom-com. My previous work was Barcelona, where I played the sister of Kat(hryn Bernardo). I was in (FPJ's Ang) Probinsyano, MMK (Maalaala Mo Kaya). Nag-iiba lang (yung role ko sa Wansapanataym's) Tikboyong and (Dok) Ricky, Pedia. (In the latter,) I'm Mystery Girl... I see myself doing rom-com, gusto ko po yung nakikilig, gusto ko pong pasiyahin ang mga tao." Her knowledge of the craft is attributed to the trainings that ABS-CBN has mounted for young aspirants.
"I also did training workshop. (They) really helped me in knowing what (genre) I'm comfortable (with) and what I'm not comfortable with," shared Melizza, who, through the said workshops, also learned the genres, like horror, that could challenge her to go beyond the comfort zone.
As for being part of Star Magic Circle, Melizza said she feels grateful. "It's such an honor to be one of (those) who have been given the chance... What Mr. M (Johnny Manahan, head of Star Magic) said that an actor's job (involves) waiting (and requires) patience. I'm very willing (to go through the process)."
Asked if Melizza has been that artistic since she was young, her answer was in the affirmative. "My dad is an architect. (He) pushed me to draw and do shadowing… In school, my favorite subject is art." So her passion for the visual arts came naturally. Melizza finds her expression in abstract, specifically in what is called pour/pouring painting. "It's a new technique," she said. "This is where I express my emotions… dun po ako sa mga color, if I'm happy, I use yellow pink, red and black (if I feel sad). (In pouring painting,) you use colors, the pouring medium, the acrylic... (I've done my works) in small canvases."
The Star Magic talent has already earned her senior high school diploma with honors and an excellence award (in Technology and Livelihood). With the recent manna from local-tinseltown heaven, Melizza will concentrate on her career.
"I have a 'gap' year to concentrate on showbiz," said she, who also recalled the auditions that she went through before making it to the Star Magic Circle final list. "We had several go-sees with the top bosses like Ma'am Malu (Santos), Ma'am Charo (Santos-Concio) and Inang (Olivia Lamasan)."
Definitely, Melizza made an impressive presentation of her talents and personality. Her time has come to showcase her being a triple-threat-plus talent.