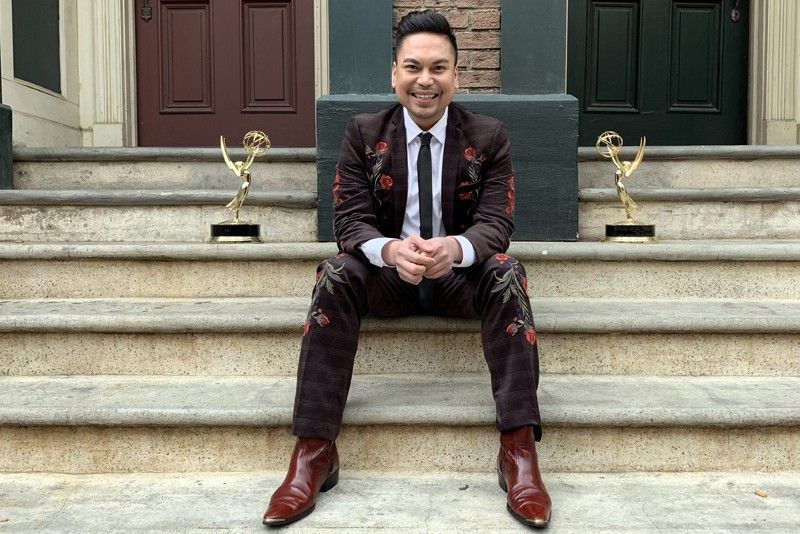 With more than 15 years of TV experience tucked under his belt, Marc Anthony Nicolas has creative expertise in producing television content that is fresh and innovative.
Fil-Am producer inducted into The Asian Hall of Fame
Many Filipinos residing abroad make us proud with their achievements in the global arena. One of them is Marc Anthony Nicolas who will be inducted into The Asian Hall of Fame on May 11 at the Fairmont Olympic Hotel in Seattle, Washington. He is a Filipino-American Emmy Award-winning producer of The Talk on CBS.
Marc will be honored in the prestigious event together with John Robert (J.R.) Celski (Filipino-American short track speed skater and three-time Olympic medalist), Jonathan Chu (Chinese-American filmmaker who directed several films including the box-office hit Crazy Rich Asians), and Luly Yang (Taiwanese-American internationally-recognized fashion designer who incorporates architecture and graphics in her work).
The Asian Hall of Fame is a project of the Robert Chinn Foundation that is being held during the celebration of the Asian Pacific American Heritage Month of May. It is a national recognition event for Asian Pacific Americans that celebrates accomplishments across industry and ethnicity with a national reach.
The Robert Chinn Foundation was founded in 1986 to honor Robert Chinn, the founder of United Savings and Loan Bank, the first Asian owned bank in the US. The foundation continues his work of assisting the community through the Philanthropic Grant Program and the Asian Hall of Fame.
Among the past honorees of the Asian Hall of Fame are Bruce Lee (martial artist, philosopher, actor, writer and director), Kristi Yamaguchi (Olympic gold medalist, figure skating), Connie Chung (television journalist), Carrie Ann Inaba (television host, choreographer and producer), and Filipinos such as Dr. Connie Mariano (White House physician), Loida Nicolas-Lewis (CEO of TLC Beatrice) and Major General Antonio Taguba (retired US Army).
Marc's inspiring life story is one of struggle, perseverance, resiliency and hope. He has definitely come a long way in his journey.
With more than 15 years of television experience tucked under his belt, Marc has creative expertise in producing television content that is fresh and innovative. His initial foray into the field was working on the American talk show The Tyra Banks Show.
In 2011, Marc was hired for the daytime Emmy Award-winning talk show The Talk on CBS and is the only Filipino producer on the show. The talk show features a panel of renowned news and entertainment personalities who discusses current events, pop culture, contemporary issues, family, celebrity and the trending topics of the day. It is now on its ninth season and enjoys a viewership of 2.4 million viewers daily.
Marc always dreams of big adventures when it comes to improving his craft. He turned into a talk show host with his lifestyle show On Your Marc! on Lifestyle Network in 2014. He made history by being the first Filipino talk show host to interview Hollywood A-listers like Olivia Newton-John, Vivica Fox, Lance Bass, among others. He is currently the main host for Inside Hollywood on Manila Up TV.
Last year, he was ranked No. 1 in the list of "The 75 Most Influential Filipino-Americans" and was named one of 2018's Outstanding Filipinos in America at Carnegie Hall in New York by TOFA.
Marc proves that nothing is impossible if you work hard and pray hard for your dreams. He is a living example who turned his Hollywood dreams into a reality despite his humble beginnings.
Marc has now made it his primary goal to empower Asians in every community to follow their hearts and to pursue their passions, just like he did.