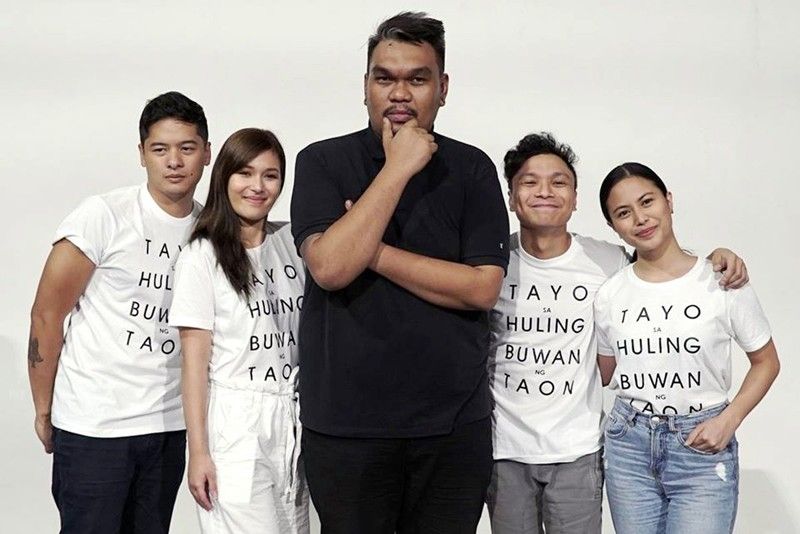 Direk Nestor Abrogena (center) with the cast (from left) Alex Medina, Emmanuelle Vera, Nicco Manalo and Anna Luna
Film review: Tayo sa Huling Buwan Ng Taon
MANILA, Philippines — Heavy downpour rendered some parking areas of the UP Film Center partly flooded and it could have been evocative of the valley of tears director Nestor Abrojena tried to wrench from his audience in his latest output, Tayo Sa Huling Buwan Ng Taon.
The romantic drama is about couples moving on after heartbreaks but then they meet again some five years later and the polite greetings and friendly banter gradually turn into ennui and painful emotional retribution.
This tableau found fairly good acting challenge in the hands of actors Nicco Manalo (as Sam), Alex Medina (as Frank), Emmanuelle Vera as Isa and Anna Luna (as Anna).
At the same time, the film unfolds like a personal remembrance of things past with characters always in deep reverie as they ride the LRT train and walk along the historic buildings around the Escolta area. The cinematography captures this mood to the hilt and indeed you can hear a pin drop in many quiet, if, reflective moments of the film.
To be sure, the screenplay tried to provide light moments as brother barges into a room and warns sibling not to have sex yet as he needs to remind the couple about something.
The milieu of Abrogena's film is easily the setting of many millennial dreams and what they do to achieve them.
Frank and Isa are USA-bound and as they go about preparing for the trip, the unpredictable happens and they meet previous lovers they parted with some five years ago.
The polite greetings soon turn into quiet moments and soon enough, Sam (Manalo) asks Vera, "What happened to us?"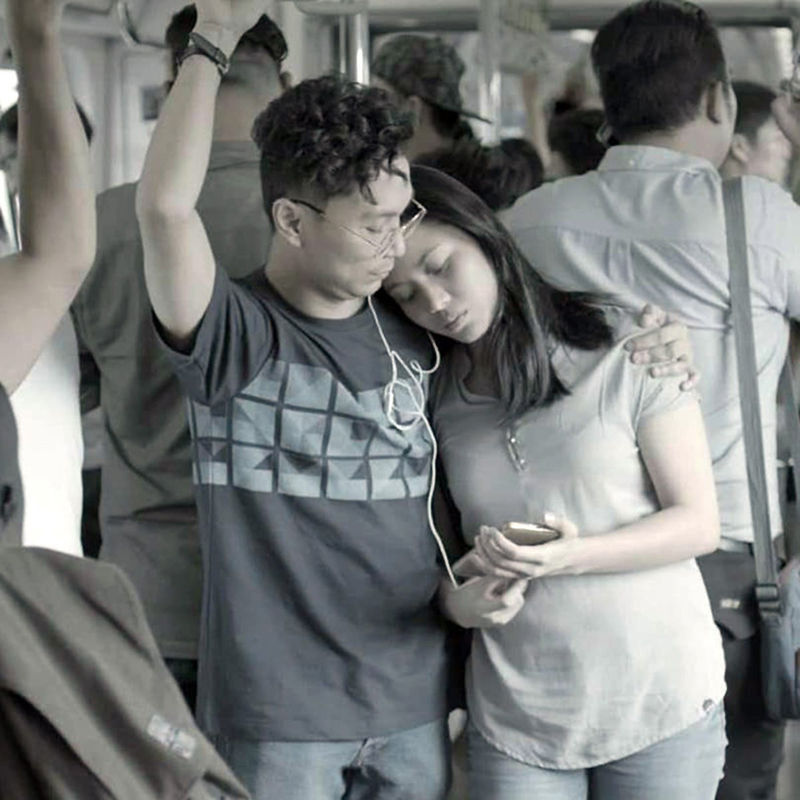 It was a good clue to recall past moments all over again and indeed the hurt is deeply felt in the portrayal of Manalo. They admit some shortcomings and, in the end, they realize they still have something worth retrieving from the past.
This doesn't escape the eye of Frank (Medina) who suddenly loses interest in a foreign job. All of a sudden, he reflects on the person he has become and the things he needs to cope with to redeem his persona.
Talk of self-love in an emotionally-charged confrontation.
On the while, the film delivers with a fairly good acting ensemble and sensitive direction.
The song (Huling Sandali) of December Avenue is most apt and enhances the emotional color of the narrative.
But as in all cinematic endeavors, it takes quite an imagination to make the story connect to its audience. The film narrative has many things going for it but somehow, something could be missing. You feel this restlessness in the audience who expects to be amply rewarded with small but significant highlights.
In many ways than one, the film succeeds in showing millennial angst for what it is. Some relationships don't work and others succeed.
On the other hand, the Abrogena film is a good paean to lost love and goes slowly to suggest how it can be regained with beautiful results.
In this sense, the latest Abrogena film is a winner.
Produced by TBA Studios and Graded A by the Cinema Evaluation Board, Tayo Sa Huling Buwan Ng Taon is now showing in cinemas nationwide. It also stars Peewee O'Hara, Alvin Anson and Bodjie Pascua, among others.