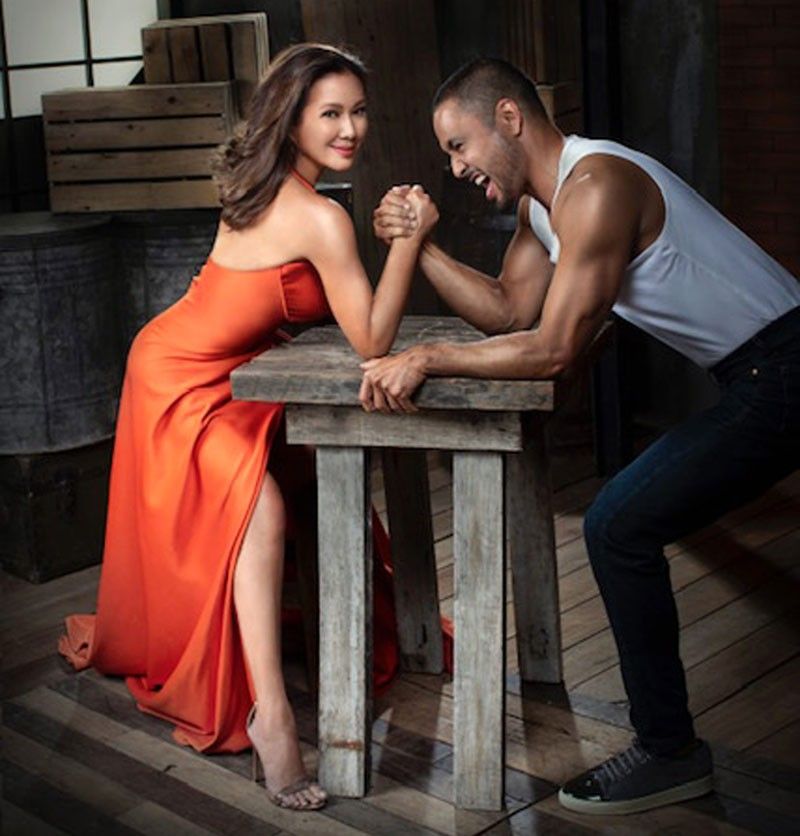 Did the unsinkable wife of Senatoriable Mar Roxas beat Derek Ramsay in an arm-wrestling match (as a demo for a liposuction done on that part of her already well-sculpted body)?
The continuous 're-inventing'of Korina Sanchez
CONVERSATIONS
-
Ricky Lo
(The Philippine Star) - February 17, 2019 - 12:00am
When those Belo billboards showing Korina Sanchez in an arm-wrestling pose with Macho man Derek Ramsay cropped up all over the Metropolis, many people (this one included) wondered what the wife of Senatoriable Mar Roxas was up to. After all, Korina doesn't stop springing surprises not just on her ABS-CBN Sunday show Rated K but outside of it. (Stay tuned for a big "surprise" to be revealed anytime this year!)
Out of curiosity, Conversations asked Korina what the "fuss" was all about. It turned out that she was into her newest treatment at The Belo Medical Clinic as part of her continuous "re-inventing."
Whose idea was it to include Derek on your billboard?
"The main idea was to not just pose with my arms, but to have an interesting concept that catches the eye. When I was told I would be doing a billboard for arms lipo, I thought of the arm-wrestling concept with me smiling and a hunk sweating it out with these words: The Best Arms Win. And then names were thrown around during the meeting but I won't mention who, hahaha! "Derek was an easy decision because he is family to Belo. He is such a game and nice guy ­— and secure enough to look like he's losing to a female in a brawn match! That was my concern. But it was no issue with Derek. 'Yan ang tunay na lalaki. Hats off to him. And then, of course, he is so good-looking."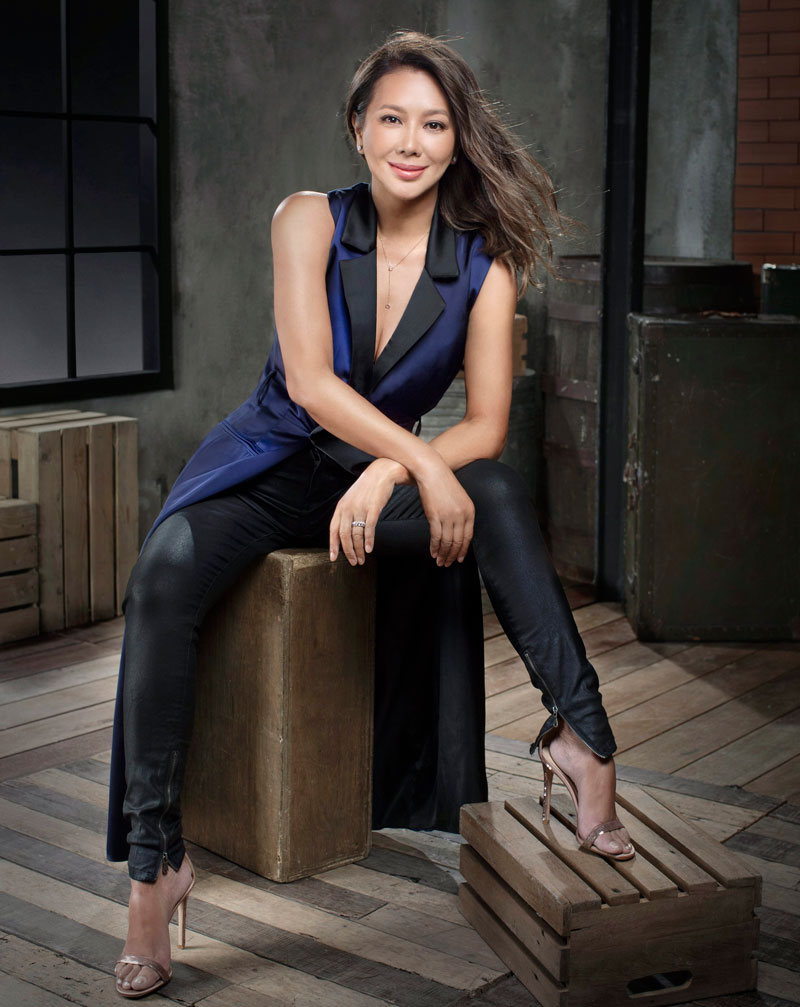 What kind of treatment did you undergo at Belo this time?
"I've been with Belo since way, way back…hmmm, 20 years ago? My arm liposuction was quite a while ago but, yes, I did it, twice in fact. I wanted it sculpted a bit more after a few years from the first time. You see, I'm naturally rounded. It's my body type. And even when I was very skinny my arms were round. I remember as a teenager how I was too shy to wear sleeveless tops.
"In photos and on TV, yikes! My arms always looked even bigger than they actually were. So I thought even as early as then that the only way was to sculpt it. And the only way to permanently get rid of stubborn fat is to suck it out, safely. Was so, so happy after. And especially when I diet, all the cuts of my arms immediately show. Galing! Now I wear my arms showing all the time, hahahaha!"
How do you maintain the effect of the arms lipo treatment and those of your previous treatments?
"Liposuction is a great jumpstart. But from experience, if you let yourself go in the kitchen, the fat fights back to stay and grow elsewhere. With any treatment, you have to do your part in maintaining. I do regular exercise and I avoid carbohydrates and sugar. So it isn't zero carbs or sugar. I just avoid as much as I can.
"Mar and I climb mountains and camp occasionally. I swim and do laps which is great for overall body toning. My friends laugh and know I have a 5/10-pound dumbbells in my car all the time. Para 'pag traffic, I do repetitions for toning my arms and shoulders. In any case, I'm in a Belo clinic at least once a week. It is my kind of guilty pleasure. We owe the world to look our best. #LifeIsTooShortToFeelPanget. Hahahaha!"
What are, if any, the diet do's and don't's?
"Well, don't do extreme diets without consulting a nutritionist or doctor. Delikado! I know I'm healthy because I have check-ups yearly and I listen to my body. When I did the Keto diet, I was monitoring my numbers. When my cholesterol level increased, I decreased my fat intake. You have to be proactive with yourself. Not all diets are for everyone. It isn't one size fits all.
"Since I lost the weight, I try to be balanced now but still avoid carbs and sugar. Mar taught me to make and take this delicious green juice which is super healthy: Greens, yogurt, avocado, berries and nuts in a glass. Yummy!
"When I do walwal eating one day, I make sure to do penance for the next three days to make up for it."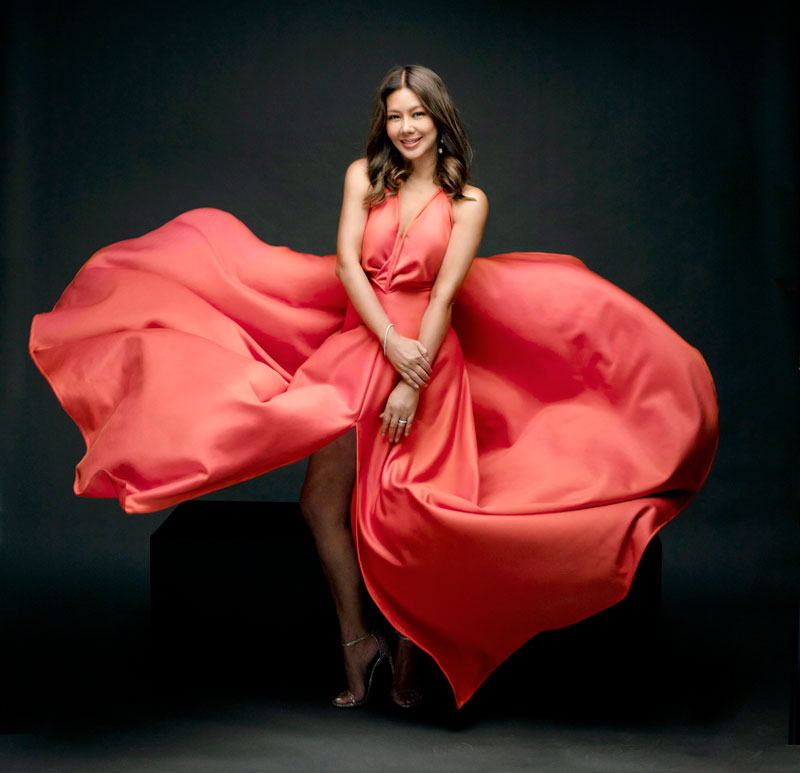 Are all these in preparation for the May mid-term elections campaign?
"Hahahaha, no! I just try to be healthy and strong. As you get older you have to be much more conscious of wear and tear regardless of circumstance. But being in a campaign really does take a lot out of you. I guess the trick is to try to enjoy and be happy in anything you do. That's one secret to health and long life I've read about a lot."
What about Mar, did he have to undergo any "enhancement" (the better to entice voters)?
"Bwahahahaha! OMG. He is the least vain person I know. He doesn't even want to dye his hair because he says that is his authentic self. When I look at him with his salt-and-pepper hair, na-i-in love pa rin naman ako sa kanya so I guess it's fine! Hahaha…uuuuyyy!"
How much will you cover for Mar's campaign?
"Oh, since it is a senatorial with 12 names, I'm much more relaxed now. I'm less required now so I'm less exhausted. In every election, I see a different, more evolved Mar. Ganyan pala kapag married, you see your partner grow. And I like how Mar has taken in his life lessons and how he continues to become more and more the person he believes himself to be: a man of purpose, a man for his family and a man for others. Marami pa s'yang mabibigay. Bata pa siya. Ampogi pa nya, lalo if he dyes his hair. Ayaw eh, hahaha!"
Are you temporarily quitting your show during the campaign?
"Oh, no! Rated K is strong and stable without the politics. It stays that way. Peace on earth."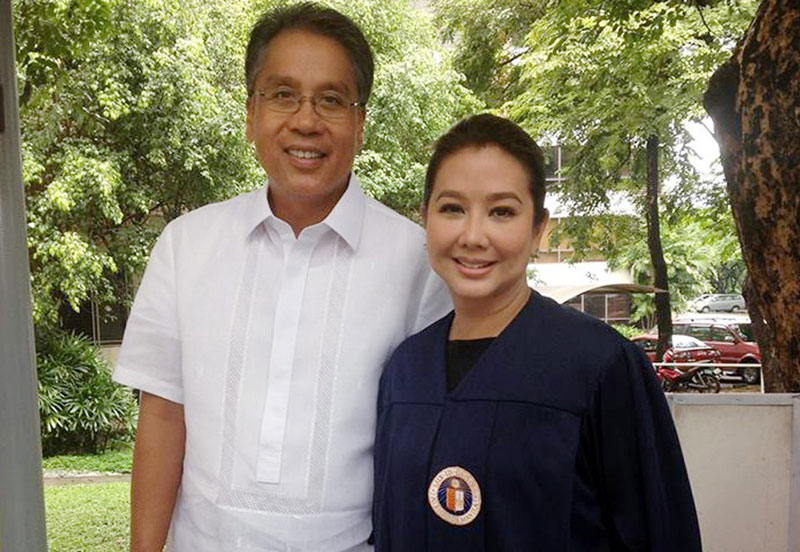 'Did Mar undergo any enhancement to better entice voters? Bwahahaha! OMG! He doesn't even want to dye his hair… when I look at him with his salt-and-pepper hair, na-i-in love pa rin naman ako sa kanya. Hahaha, uyyyyy!'
* * *
(E-mail reactions at rickylophilstar@gmail.com. For more updates, photos and videos, visit www.philstar.com/funfare or follow me on Instagram @therealrickylo.)