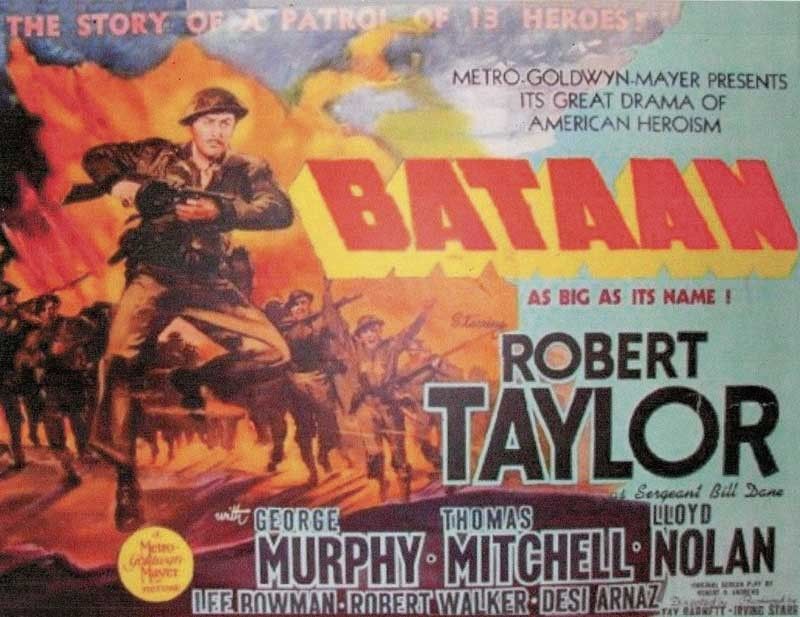 Two 'Bataan' films from Hollywood
REMEMBER WHEN?
-
Danny Dolor
(The Philippine Star) - February 3, 2019 - 12:00am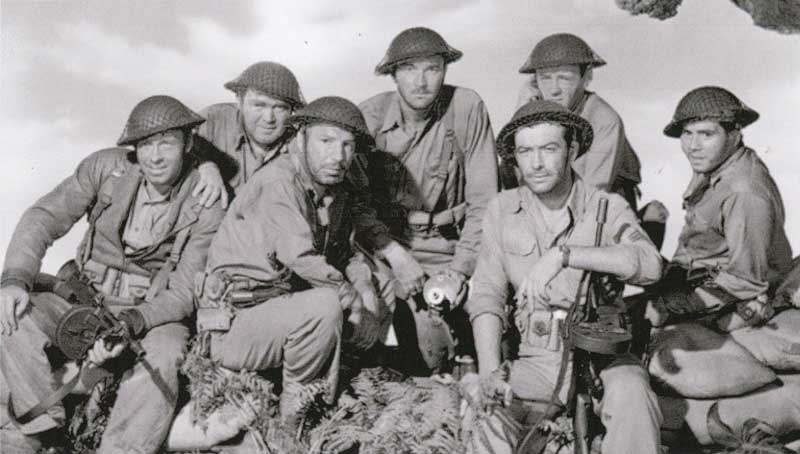 Scene from Bataan with Robert Taylor and co-stars
In 1949, two war movies from Hollywood were shown in Manila theaters. They were John Wayne's Back to Bataan and Robert Taylor's Bataan. The two films chronicled the heroism of American and Filipino soldiers during the World War II, defending Bataan while waiting in vain for the arrival of reinforcement. After three months of desperate fighting and untold hardships, American and Filipino troops surrendered to Japanese forces, leading to the infamous Bataan Death March.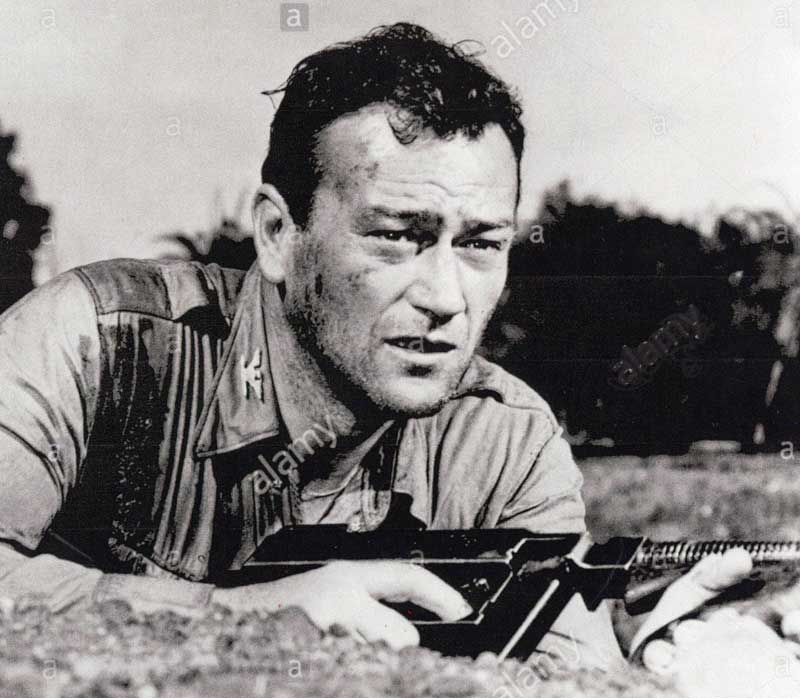 John Wayne
Actually, the cast and staff of the two Bataan films never set foot on Philippine soil as shooting was done in the backlots and soundstages of RKO Radio for the Wayne starrer and MGM for the Taylor movie.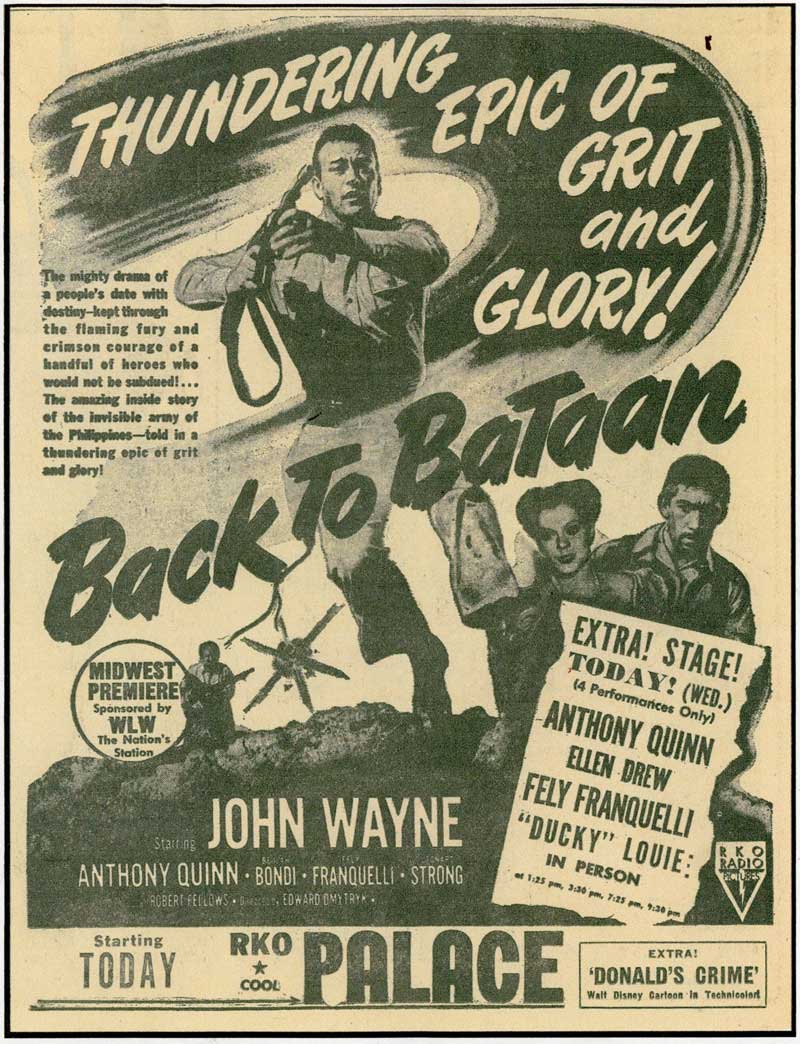 Ad of Back to Bataan
Bataan boasted of a star-studded cast: Taylor, George Murphy, Thomas Mitchell, Lloyd Nolan. Back to Bataan had Anthony Quinn in a supporting role. — RKC