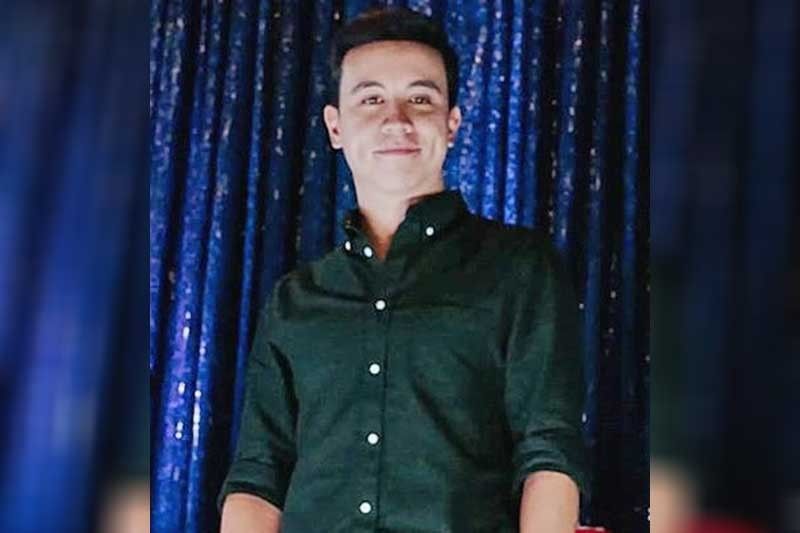 Arjo Atayde plays one of the leading men of Angel Locsin in the ABS-CBN action-drama The General's Daughter that is set to premiere on Monday, Jan. 21.
Maricel gives Arjo a 'Perfect 10'
Bot Glorioso
(The Philippine Star) - January 19, 2019 - 12:00am
MANILA, Philippines — What else does Arjo Atayde need to prove when even Maricel Soriano is impressed with his acting skills?
The two stars play mother and son in The General's Daughter, ABS-CBN's newest primetime drama offering topbilled by Angel Locsin that is set to pilot on Monday, Jan. 21, after FPJ's Ang Probinsyano.
At the presscon of the show held Tuesday, Maricel had nothing but compliments for Arjo who portrays the role of Elai, Isabelle's (Maricel) son who has autism.
"I am very impressed with Arjo," began Maricel. "Ibang klase talaga siya because I seldom get to work with someone who's really good at his craft, 'yung talagang saludo ako. Arjo is excellent that I get affected when he acts."
No wonder that when Maricel was asked to rate the Kapamilya actor's acting ability on a scale of one to 10, with 10 being the highest, it didn't take her long and hard to think and say that Arjo deserves a 10. "He plays my son here and everytime I see him crying, it really breaks my heart that's why I couldn't stop myself from verbalizing my admiration for him."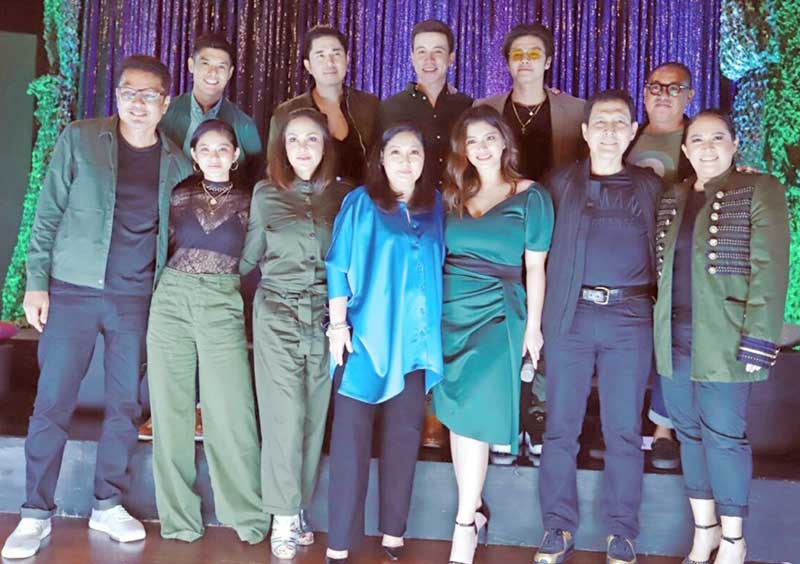 With (first row, from left) director Manny Palo, Loisa Andalio, Eula Valdez, Maricel Soriano, Angel Locsin, Tirso Cruz III and Janice de Belen; (second row, from left) JC de Vera, Paulo Avelino, Ronnie Alonte and director Mervyn Brondial.
Equally impressed was director Manny Palo who shared how determined Arjo in making his portrayal of a special child as realistic as can be. The kind of preparation the actor did is far different from that of his co-stars. Direk Manny revealed, "While other actors prepared for their characters through their immersion in military camp for trainings and proper handling of (military) equipment, learning protocols, etc., Arjo did a lot quite differently for his part. And he comes (to the set) prepared every day and already in character that sometimes, I get confused if I am talking to Arjo or I'm with his character (laughs)."
He further said, "At s'ya talaga ang tumawag sa akin asking for pegs. So we identified some films and then I contacted some people who we can talk to and then we had lunch at this restaurant and the next time na makita ko si Arjo, in character na siya."
The restaurant direk Manny was referring to is located along Roces Ave. where Arjo did most of his preparation for the role.
"It's hard to explain how challenging my part here is — from the preparation up to the actual work. But I know direk Manny is observant and he likes watching movies, ma-visual s'ya so from the beginning, I was trying to contact him but he was busy and then finally when I got to talk to him, he said that there's this restaurant with servers who have the same condition as me (his character) and of the same age. So, I went there to observe and thankfully the owner was open to the idea that I got to talk to them. Sinamahan ako ni direk Manny."
Apart from that, Arjo also watched a lot of movies and even videos on YouTube to learn the behavior of people with autism and understand his character well.
"I watched them every night and that was my assignment to myself before I slept and I was just like really studying the character from head to toe. I don't know if possible to others but during the first day on the set, I was close to palpitating already and knowing that I was with direk Manny, Maricel and Angel, I was so pressured."
Thanks to direk Manny and the production, everything turned out well for him. "But of course, it's still not easy doing it. For me, it's a continuous preparation, observation and research."
Aside from Maricel and Angel, Arjo also expressed delight at working in a soap with Albert Martinez, Tirso Cruz III, Eula Valdez, Janice de Belen, JC de Vera, Paulo Avelino, Loisa Andalio and Ronnie Alonte.
"It's an honor to be working with everyone and I know that we have the same purpose of giving you a good show and hopefully, to be at the top. We just have to work hard and pray together."
(The General's Daughter, under Dreamscape Productions, also has Mervyn Brondial as director.)