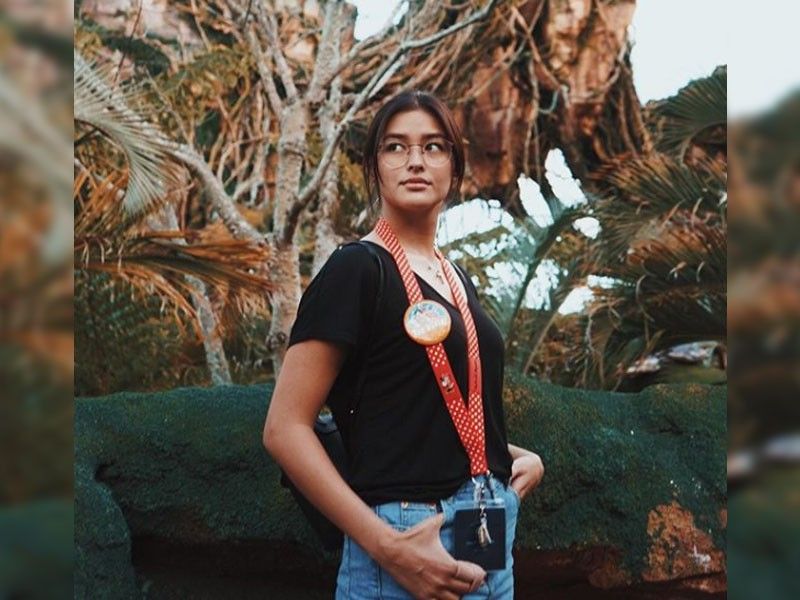 "I'm Liza Soberano and I love sinigang."
Instagram/lizasoberano
'I love sinigang': Liza Soberano proves her love for dish is real
MANILA, Philippines — Almost a year after her "sinigang" statement sparked numerous memes, Kapamilya actress Liza Soberano proved how much she loves the Pinoy dish by doing a taste test challenge with her onscreen partner Enrique Gil.
As part of promoting their upcoming movie "Alone/Together," Black Sheep posted a video of the love team in which Liza had to guess the different kinds of sinigang.
"I'm Liza Soberano and I love sinigang," she said at the start of the video.
Liza correctly guessed four out of the five versions of sinigang that she tasted, adding that "sinigang na hipon" is her most favorite.
"Now you guys know how much Liza loves sinigang!" Enrique said at the end of the video.
The "sinigang" memes started after some netizens said that the cast of ABS-CBN's "Bagani" aren't "Filipino enough" to play their characters in the Philippine mythology-based teleserye.
"And who says we're not pinoy? My Father is full Filipino. I was raised by two Filipinos since the age of 4. I looooove sinigang i think that's as pinoy as pinoy can get," Liza tweeted last February 2018.
Directed by Antoinette Jadaone, "Alone/Together" will be shown in theaters on February 13.