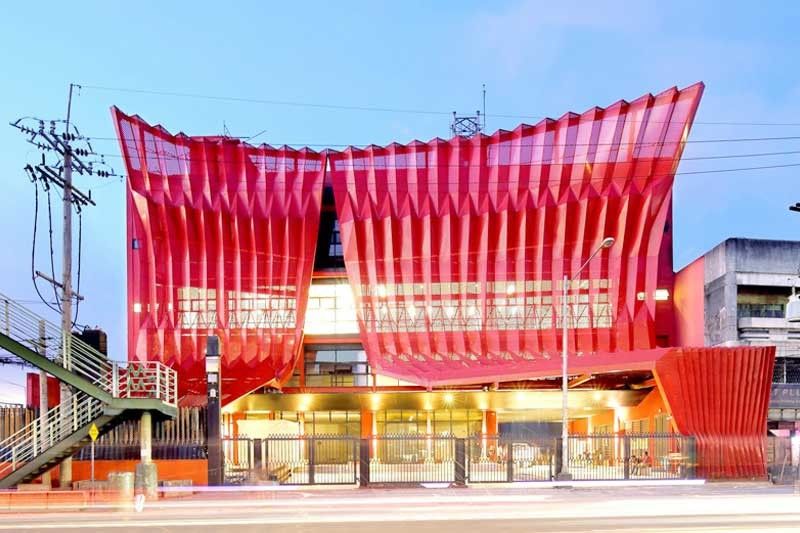 Architect Jason Buensalido on the APT Studios: 'The reason I'm proud of that project, more than the design of the building, more than how expressive it was, I saw what Eat Bulaga meant to the Filipino people.'
The new home of Eat Bulaga and the architect who designed it
MANILA, Philippines — In July, Eat Bulaga will celebrate its 40 years as the Philippines' longest-running noontime show. Starting from Broadcast City on RPN 9 in 1979, the program moved to ABS-CBN in 1989 before transferring to GMA 7 in 1995.
For more than two decades, the top-rating noontime show was airing on GMA 7, remote from the Broadway Centrum Studio along Aurora Ave. in Quezon City. Last Dec. 8, however, Eat Bulaga moved to its new and permanent home, the APT Studios along Marcos Highway in Cainta.
The modern, state-of-the-art studio was designed by architect Jason Buensalido and his team. They worked on the permanent headquarters of TAPE (Television and Production Exponents, Inc.) and APT Entertainment.
"The reason I'm proud of that project, more than the design of the building, more than how expressive it was, I saw what Eat Bulaga meant to the Filipino people," Jason allows. "Before you design something, you have to learn about it. You have to experience and watch the show.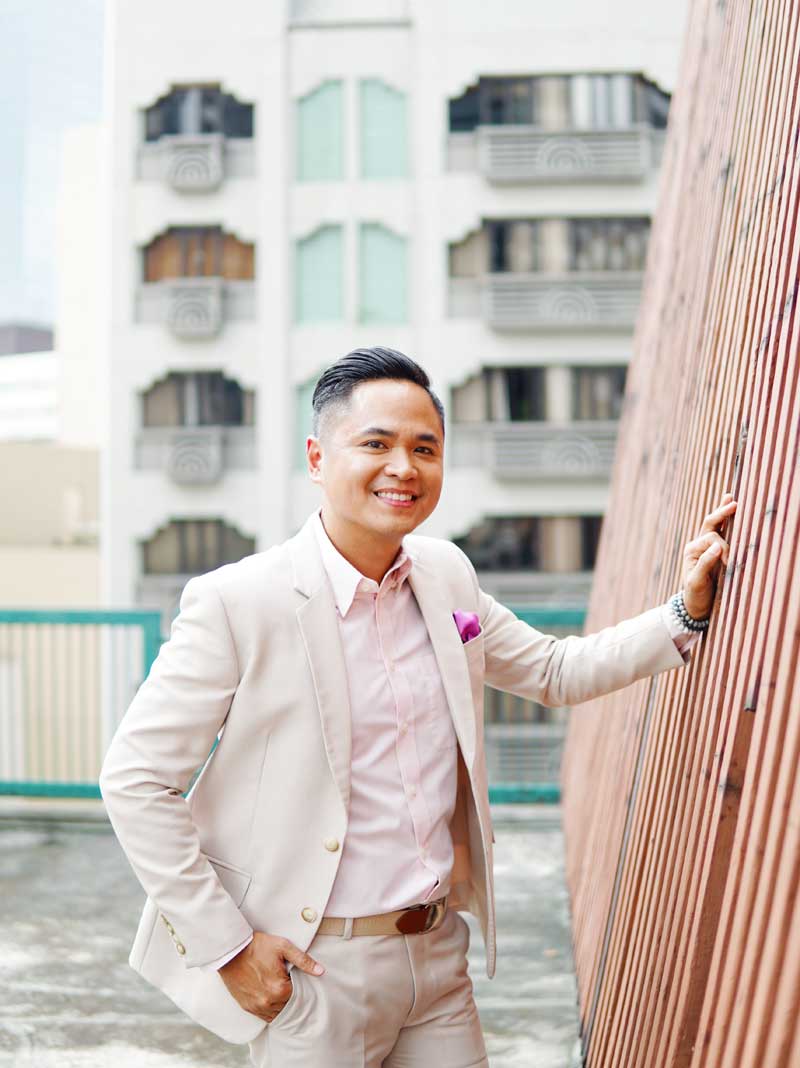 "I had to do that. We saw how happy the audience was. People fall in line as early as five in the morning. That's daily. Then I told myself, 'Wow! Bakit ang saya?' Eat Bulaga is not just in the entertainment business. On a daily basis, they give hope to the Filipinos by temporarily transporting them to another world."
Jason is only too happy to be able to contribute to the story of Eat Bulaga "that they've been doing for almost 40 years." He proudly grew up watching Tito and Vic Sotto and Joey de Leon. He also listened to the popular songs of VST and Company.
"You are talking about the Filipinos, not defined by who the rich are, but majority of Filipinos," admits Jason, who graduated from the University of Sto. Tomas (UST) and topped the architectural board in 2005. "It's such an honor to be part of that."
The new Eat Bulaga studio is actually Jason's second project for the Tuviera family. Jason first met Ed Tuviera, the son of TV and film producer Tony Tuviera.
"Ed was the one who reached out to me," Jason shares. "He saw our feature in a magazine. It was a competition that we won. He said it was something different. He tapped me to design Lightscape in Marikina. It was a lighting equipment rentals company. They rent it out to production companies who shoot teleseryes or movies.
"We designed a structure that's very vibrant and colorful. It looked like the Banaue Rice Terraces. We built it, so in the process of building it, he recommended me to his dad for the Eat Bulaga studio."
Jason explains the new Eat Bulaga studio is the first live TV studio designed like a cultural theater, with sets going up and down. "The design is technically challenging. There are flight towers, structural, column-less audience area. There are also event venues in the complex, plus the warehouse and the offices."
The noontime show airs Mondays to Saturdays, on its new home. The loyal Eat Bulaga audience is looking forward to what's in store for the grand 40th anniversary of Eat Bulaga in July.