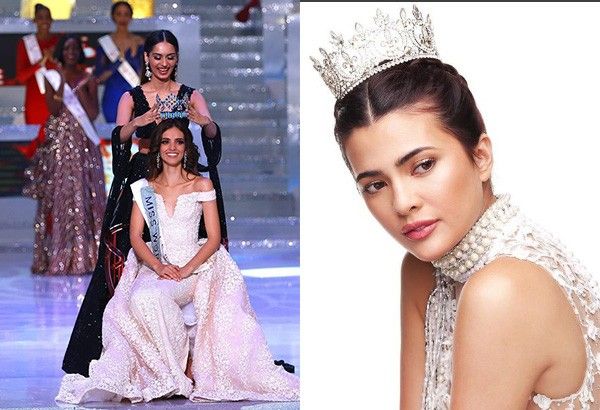 Miss Mexico (left) is Miss World 2018; Miss World Philippines Katarina Rodriguez
Facebook/Miss World; Instagram/Katarina Rodriguez
Mexico gets first Miss World crown, Philippines fails to enter top 30
MANILA, Philippines — Philippine representative Katarina Rodriguez ended her journey early at Miss World 2018 as she failed to enter the top 30 of the pageant held on December 8 in Sanya, China.
Model Vanessa Ponce de Leona of Mexico won the prestigious pageant, making history as the first candidate to win the title for her country.
Thailand's Nicolene Pichapa Limsnukan finished as first runner-up, followed by beauty queens from Belarus, Jamaica and Uganda.
The beauty queen from Davao won the first round of the pageant's Head-to-Head challenge, but failed to win against Miss Venezuela Veruska Ljubisavljevic at the second round, which could have been Katarina's ticket at the pageant's top 30.
In the challenge against Miss Venezuela, Katarina ran out of time explaining her Beauty with a Purpose Project. Reports said that the project was allegedly disqualified for a violation she did not explain.
Earlier this year, Katarina won as first runner-up at the Miss Intercontinental 2017 pageant.
Actress Megan Young, who was a judge at this year's Miss World Head-to-Head challenge, remains as the only Filipina to win the Miss World title in 2013.