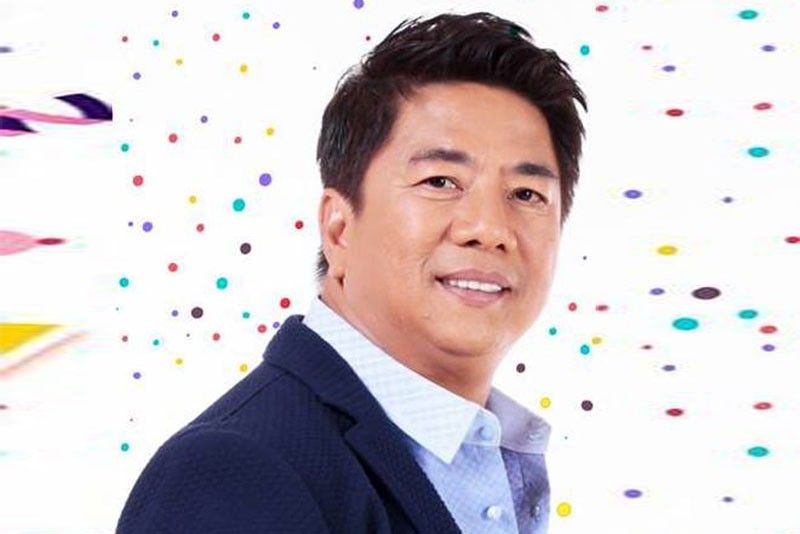 Willie Revillame: Weighing the pros and cons of joining politics
Will Willie give up Wowowin for politics?
FUNFARE
-
Ricky Lo
(The Philippine Star) - August 22, 2018 - 12:00am
To run or not to run.
That is the big question that keeps turning and turning in the mind of Willie Revillame these days. That is, not just to "fun run" but seriously run for a public position in next year's elections.
Several parties are convinced that Willie is "winnable," conveniently forgetting the humbling reality that "name recall" and/or popularity is hardly enough to catapult any star candidate from showbiz to public office. In previous elections, some popular actors suffered a painful collision with reality when their box-office appeal didn't translate to votes.
"I admit that people from different political parties have been inviting me to run," Willie told Funfare, "kung sinu-sino ang kumakausap sa akin. But as of now, I haven't made any decision yet. Pinag-aaralan ko pa ang situwasyon."
Willie said he and Davao City Mayor Sara Duterte, head and organizer of the regional Hugpong ng Pagbabago (HNP) party, had talked although Sara didn't invite him to join HNP.
"Nung nag-usap kami, she just asked me about my plan, lokal ba o national and I told her that I had no plans yet, that I am still thinking hard about it. (Former Quezon City Rep.) Mike Defensor also talked to me and I told him the same thing."
Besides, Willie's well-loved GMA show Wowowin is holding him back. He has just renewed a one-year contract with GMA which is good until August next year, three months after the May 2019 elections, and if he ran, Willie would stop doing the show as per COMELEC prohibition.
"I help so many people sa Wowowin," added Willie. "Marami akong natutulungang mahihirap at marami akong taong napapasaya kaya mahirap iwanan ang Wowowin."
Some well-meaning friends are reminding Willie that if ever he entered politics, he would lose his much-valued privacy since people would be trooping to his house day in and day out, 24/7; while in Wowowin, he entertains his fans only in the studio during taping days (thrice a week).
Filing of the COCs (Certificates Of Candidacy) for the May 2019 elections starts in October but Willie was told that the deadline is in December yet.
"They told me that I could have a representative who would register and if I decided to run, he would back out in my favor," shared Willie. The same thing happened in the 2016 presidential election when then Davao City Mayor Rodrigo Duterte took the slot that now-DILG Usec. Martin Diño had applied for.
"Going into politics is a serious matter," admitted Willie, "kaya dapat pag-isipan ng mabuti."
Okay now, pera o kahon? Bokya o mega-jackpot? Sige na nga, bigyan ng jacket 'yan!!!
Miriam will be a mom soon, finally!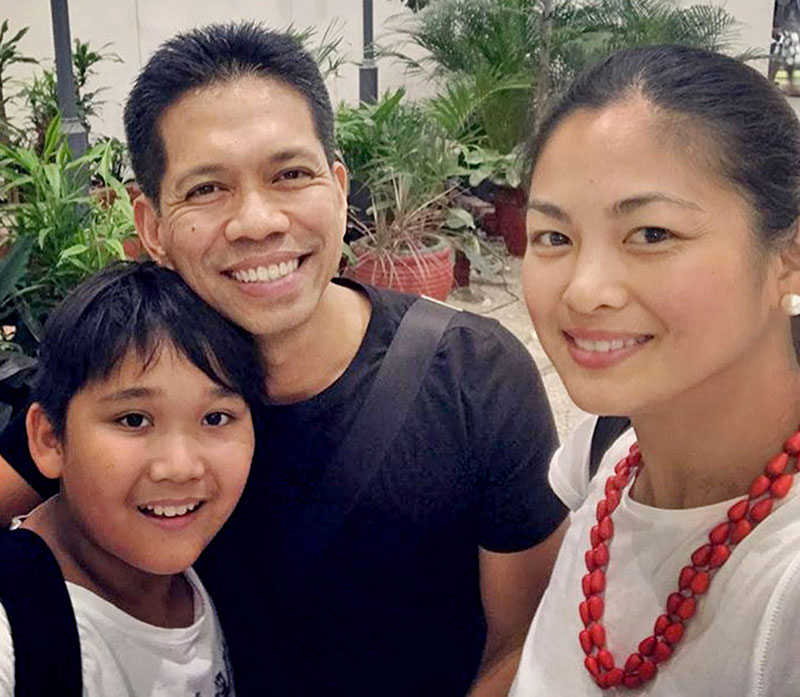 Miriam Quiambao and husband Ardy Roberto with her stepson Joshua
Miriam will be a mom soon, finally!
Three cheers to Miriam Quiambao who will (finally, finally!) be a mom in a few months.
"My husband Ardy (Roberto) and I have been trying these past four years but as I said, God's timing is perfect," Miriam told Funfare.
She and Ardy both came from first marriages. Miriam separated from her Italian husband while Ardy is a widower who has a son, 10-year-old Joshua, with his late wife.
On her Instagram, Miriam, 43, posted this good news:
Thanking God for the miracle of life and for answering our prayers… In June 2018, we were resigned that perhaps God will answer our prayers through the miracle of adoption or through IVF but Praise God who is the Author of miracles and the Creator of life! By His grace, He rewarded our faith with the greatest gift: a baby conceived naturally!!!
Joke time
Here's a funny story contributed by election lawyer Romy Macalintal:
A senior citizen was driving his brand-new Mercedes at 100 mph. Looking in the rearview mirror, he saw a policeman behind his car. He increased his speed to 150 mph and then to 170 mph.
Suddenly, he thought, "I'm too old for this nonsense," and pulled over to the side of the road and waited for the policeman to catch up with him. The policeman walked up to him, looked at his watch and said, "Sir, my shift ends in 10 minutes. Today is Friday and I'm taking off for the weekend. If you can give me a good reason that I've never heard before why you are speeding, I'll let you go."
The man looked very seriously at the policeman and said, "Ten years ago, my wife ran off with a policeman. I thought you were bringing her back."
The policeman saluted, saying, "Have a good day, Sir!," and left.
(E-mail reactions at entphilstar@yahoo.com. For more updates, photos and videos, visit www.philstar.com/funfare or follow me on Instagram @therealrickylo.)