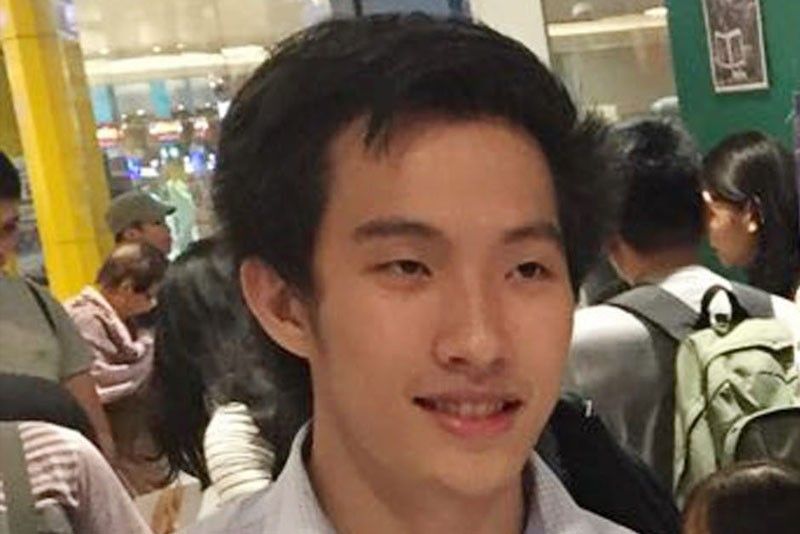 Free Product manager Marc Cua envisions iKuwento app to be of good help in reviving the country's comic book industry.
iKuwento restores classic Pinoy comic books
Gil Villa
(The Philippine Star) - May 20, 2018 - 12:00am
MANILA, Philippines — The Free Comic Book Day last May 5 was simply the perfect day to launch a comic book mobile app for Filipino content dubbed iKuwento. It is one restoring classic comic book creations, a number of which had been adapted for TV or the big screen.
The milestone was held at Filbar's, SM Megamall where it was naturally attended by a long line of comic book lovers.
Now available on Google Play Store, the app iKuwento allows users to access a huge library of original Pinoy comic books, including vintage works digitally restored. It has notable features like the easy-to-read comic book panels fit for mobile readers
The app was launched by game development company Synergy88.
"We want to introduce the enthusiasts, collectors, and creators to where the world is shifting into, which is in digital format. We want to save their old comic books by scanning and digitalizing everything," said iKuwento product manager Marc Cua.
The app primarily aims to restore and digitally publish vintage Pinoy comic books kept by collectors. It also encourages newbie or prolific comic book creators to partner with people behind the app and get themselves published.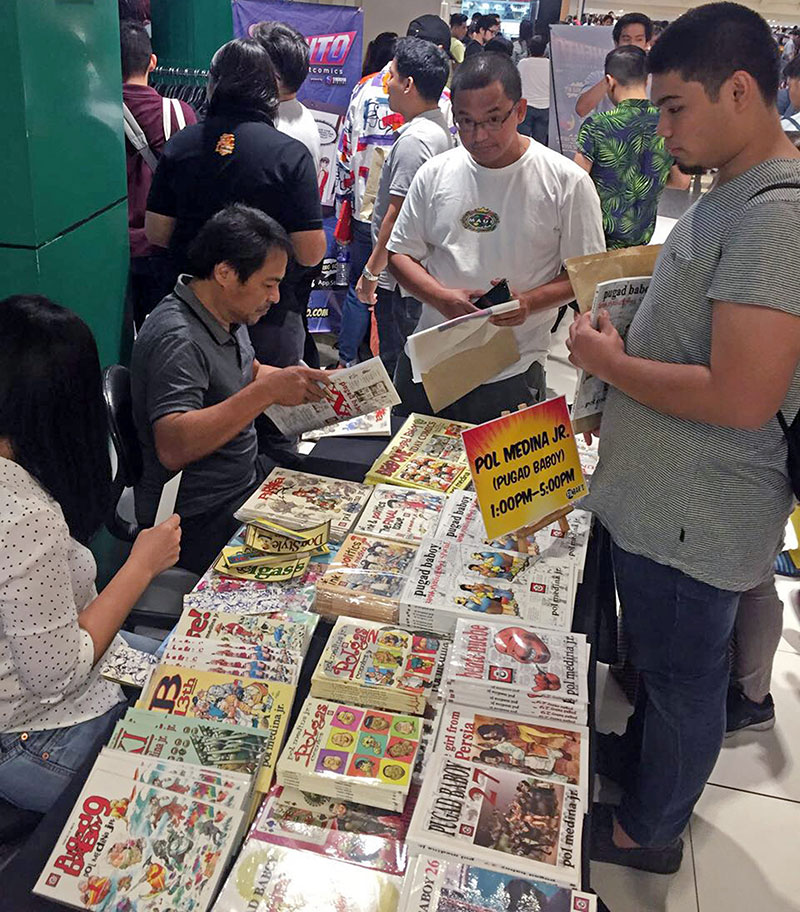 Free Comic Book Day at Filbar's, SM Megamall was naturally attended by a long line of comic book lovers
A significant move eyeing to revive the country's comic book industry, iKuwento offers access to remarkable stories that appeared in old-school Espesyal Komiks, Kenkoy Komiks and Pilipino Komiks. It likewise features titles by rising names in the field like Dan Borgonos, Jun Dayo, Randy Torres and Romulo Miclat.
To emphasize the growing public interest in the comic book craft, Synergy88 senior manager for business development Michael Rivero pointed out that even film outfits and government agencies expressed interest in turning their contents into comic book forms. He said, "They are open to converting their contents to further reach the mass market."
Seeing the need to fuse old and new markets in empowering the comic book scene, Rivero stated, "We want the vintage content to co-exist with the current trend."
A version of iKuwento will hit the Apple App Store soon.
Marc stressed, "We want to give Filipino artists a platform to earn and be known in the industry."
Free Comic Book Day is a worldwide event that happens on the first Saturday of May as comic book stores the world over give away books for free. The annual occasion began 16 years ago when retailer Joe Field of California "came up with a novel way to help bring in new readers to independent comic book stores like his."
Field's idea first appeared in the August 2001 issue of Comics and Games Retailer magazine.
The comic business expert detailed, "Hundreds ang pumipila sa Filbar's para sa event na ito. Umaga pa lang bago pa man magbukas ang mall, nakapila na sila sa entrance. After they got freebies, they met some comic book artists and authors for autograph-signing."
He further commented, "What better occasion to launch the app than on a day when Filipino comic book aficionados are already stoked and pumped?"