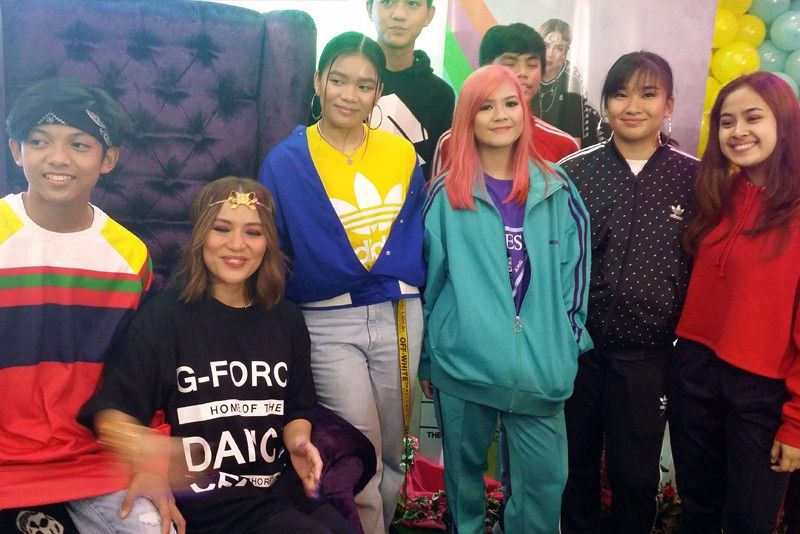 With her team including her son (leftmost) and daughter (third from right)
Teacher Georcelle makes them dance up a storm
MANILA, Philippines — When you see Maja Salvador, Sarah Geronimo, James Reid, Kim Chiu, Nadine Lustre and Sarah Lahbati own the stage, you marvel at their agility, their gracefulness, their body language.
Little do you know that a group of choreographers, led by Teacher Georcelle Dapat-Sy, has been patiently coaching them during the short time they can devote to rehearsals.
The job is not easy, she tells you. She and her team, the G-Force Project, must work around the artists' limited time. They must pack all the intricacies of the dance moves — some of them death-defying — into the short rehearsals.
One of Georcelle's first questions to the artist (and his or her manager) is, "How much time do you have?"
If the artist has little time to spare, Georcelle instructs her choreographers to squeeze out their creative juices as much as they can to let him or her shine.
Some artists, however, call for Georcelle's personal touch, which she gained from more than two decades of professional dance experience. During Sarah's recent 15th anniversary concert at the Araneta Coliseum, for instance, Georcelle wanted to compress all the songs that left a mark in the Kapamilya star's career into a storytelling segment on stage.
The seasoned dance teacher asked Sarah if she was willing to commit her precious time to the one-of-a-kind number. She said yes.
This artist-choreographer team-up is the hallmark of G-Force Project. That's how Georcelle knows James' dance moves are conservative. That's how she finds out that young actor Grae Fernandez (Mark Anthony Fernandez's son) is so determined to make his dance production numbers work, he devotes extra time polishing his moves.
That's also how Georcelle knows Kim is such a trouper, she can dance up a storm even if she got injured in an off-cam rehearsal some minutes back.
The key, as in everything else, is commitment. In a field where one wrong backflip can lead to injury, this is important.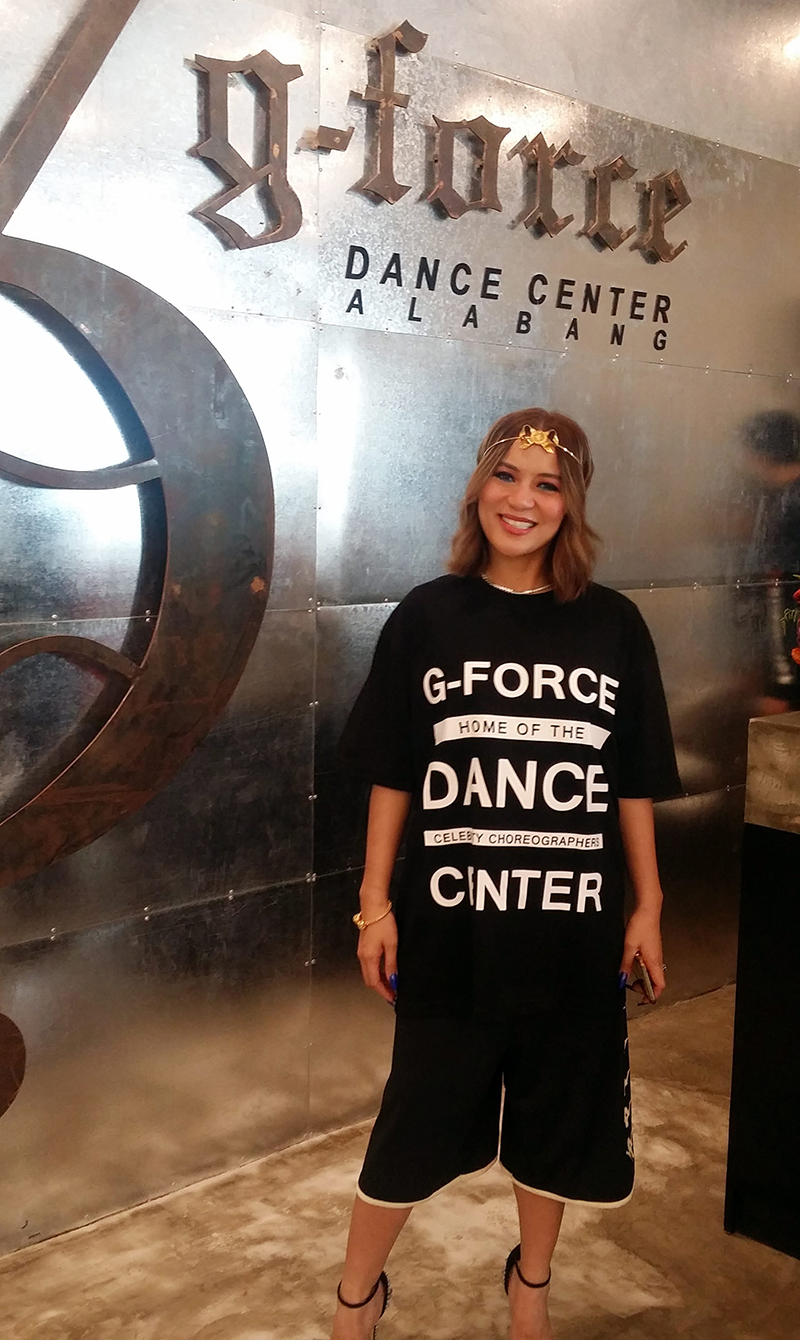 Georcelle Dapat-Sy has been showing what learning by doing can do in the 11 years she's been on top of G-Force Project
Miscalculations on stage is an occupational hazards in any dancer's work. So Georcelle is always backstage, ready to adjust the dance moves at the last minute if needed.
She may be the main driving force behind the team, but Georcelle doesn't want the spotlight trained on her all the time. She lets her choreographers — a team of young, energetic, creative people — shine.
"I can't erase their individuality, their uniqueness," she says.
Georcelle is even proud that her choreographers march to the beat of their own drum. She encourages them to set trends, not to follow them. After all, she knows that the choreographers love their work. And one of the best ways to let them enjoy it more is by letting them call the shots.
Georcelle previews the choreography they create and comments on it.
These dance experts may have rhythm in their bodies. But they didn't develop it overnight. That's where learning by doing comes in.
Georcelle has been showing what learning by doing can do in the 11 years she's been on top of G-Force Project, which recently opened its newest branch at the third level of Festival Mall Alabang (other branches are found in Quezon City, SM Aura, Cebu, Lucena, Laoag, Pangasinan, Southern Leyte and Isabela).
This year, all students enrolled in ongoing dance workshops (and their parents) can look forward to a three-part culminating dance series set on June 8, 12 and 16 at the Theater at Solaire.
This is the first time the dance concert will be held in a theater, where students are expected not just to dance, but to do their own makeup, and make quick costume changes.
It's an adventure in self-expression and an exercise on discipline and independence.
It's exactly what Georcelle wants to impart to her students, not just by teaching, but most importantly, by doing.