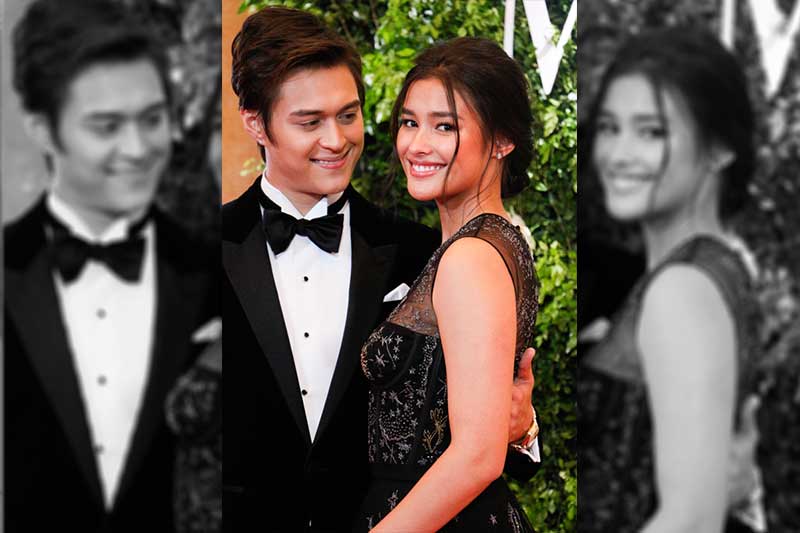 Liza Soberano and Enrique Gil celebrate their fifth anniversary as a love team.
Philstar.com/EC Toledo IV, File
WATCH: Liza Soberano slips, admits relationship with Enrique Gil
MANILA, Philippines — During the press conference for "Bagani" in ABS-CBN on Thursday night, showbiz reporter MJ Felipe, who was moderating the conference, asked: "Lahat ba ng mga Bagani taken na in real life?"
Without batting an eyelash, one of the fantasy series' stars, Liza Soberano, shouted: "O…"
Watch the funny video that follows.
Realizing that she has just unleashed the answer people have been wanting to hear from her, Liza tried to pull back her "Oo" by defensively telling Felipe that "O…" means "Oh no!"
But of course, the studio audience and the press present in the conference, including Philstar.com, did not believe that the "O…" is not "Oo." So, to make it clear, Felipe repeated his question, and this time, Liza's rumored boyfriend and onscreen partner Enrique Gil answered a firm and loud "Yes!"
But Enrique quickly corrected himself. "Ay may isa pa palang hindi!" he said.
According to the tittle-tattle inside the conference, he is probably referring to their "Bagani" co-star Sofia Andres as the only one "not taken."
"Kapag 'di sila magkasama ng kahit dalawang oras, mabubuwang na silang dalawa," Matteo Guidicelli said as a witness to how inseparable LizQuen is.
"Parang nasanay na kasi kami na lagi kaming magkasama sa projects," Enrique said in his defense, explaining that he and Liza call each other if they have different schedules.
Liza said that they have been working together for almost five years now, so to stay put with each other, they do video calls whenever she has to shoot for "Darna."
Liza said that Enrique's phone is out of coverage sometimes so they have no communication almost the entire day. But at the end of the day, they make sure to make up for the lost time by having dinner at Liza's house.
When Enrique was asked if his heart beats faster when he is doing a scene with Liza, he declared: "Syempre naman po!"
During an ambush interview after the press con, the two also admitted that they are exclusively dating.
In a previous interview with Philstar.com for his mobile phone endorsement, Enrique said he has already secured or "nabakuran" Liza for himself and they are not seeing anyone outside work.
The 25-year-old actor assured that their five-year age gap is not an issue since they share the same interests and the 20-year-old actress is very matured for her age. He said they are only waiting for Liza to turn 21 to publicly make their relationship official because they are respecting Liza's promise to her grandfather that she would not enter a relationship until she reaches that age.
Nonetheless, he assured announcing their relationship would not be a problem because Liza's grandfather likes him and even calls him "manu" or short for "manugang" or son-in-law.
"Her lolo was the one who raised her in the States. He just came here recently. Sabi ng lolo nya, 'Uy manu, halika dito.' Nung nalaman ko na short for 'manugang' pala yun, I felt so happy and relieved at the same time. Her grandfather is very strict pero parang boto naman siya (sa akin)," Enrique narrated. — Video by Kat Leandicho