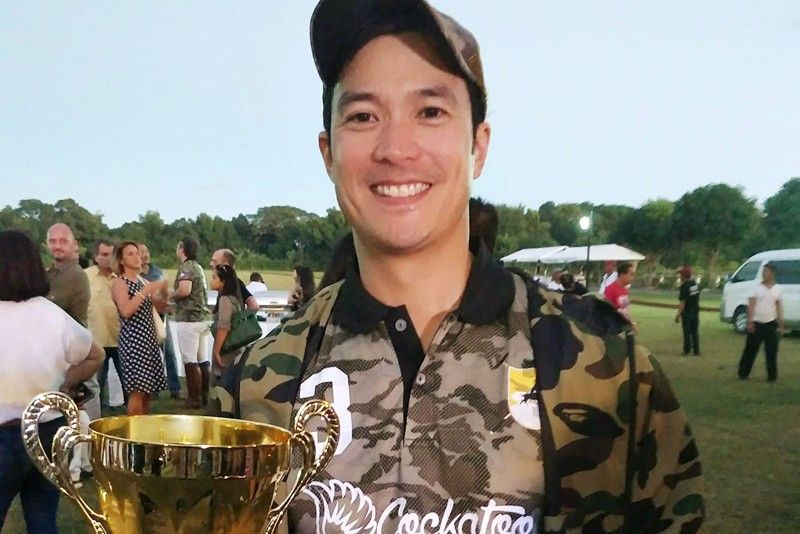 Diether Ocampo feels more fulfilled with the mileage they've been generating for the sport through the Cockatoo Polo Cup
Diether pushes polo advocacy
MANILA, Philippines — Based on his commitment and dedication to the sport, Diether Ocampo could very well be hailed as one of the country's rightful ambassadors of polo.
Because of its aristocratic origins, the game has often been misconstrued as an elitist sport, exclusive only to the rich and famous. Diether has long been working at shattering this misconception and getting more kids involved in learning its basics.
This was his primary objective in establishing the Cockatoo Polo Cup, which recently held its third edition last weekend at the Big Ben Farm in Pulilan, Bulacan.
Presented by Cathy Valencia Advanced Skin Clinic, the Cockatoo Cup was also attended by veteran polo players Rep. Mikee Romero, Freddie Borromeo, Anton Quisumbing, Anthony Garcia, Jun Juban, Santi Lujan, Miguel Dure and international campaigners like Kathryn Fischer, Marina Rose Best and Alexander Vogi, among others. Former Viva Hotbabes and incumbent Calatagan Vice Mayor Andrea del Rosario also competed.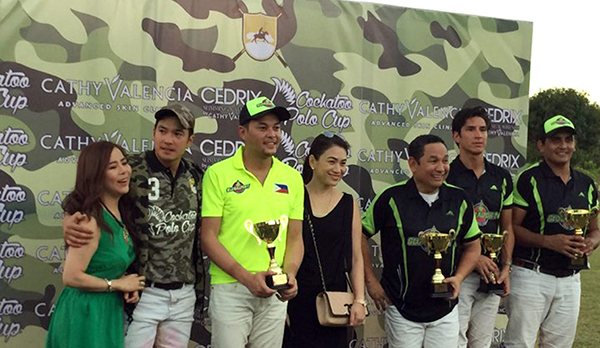 With some of the winners of the sporting event

Despite chalking up an impressive score, Diether feels more fulfilled with the mileage they've been generating for the sport, and hopes to discover a new breed of promising players who can represent the country in the SEA Games, and possibly even in the global circuit.
"This is the way to do it, to make the Philippines more known to the world. We're starting to generate awareness. The sport is very accessible, not an elitist sport. It doesn't matter if you can't afford to ride. It's time for us to unite and help each other," Diether asserts.