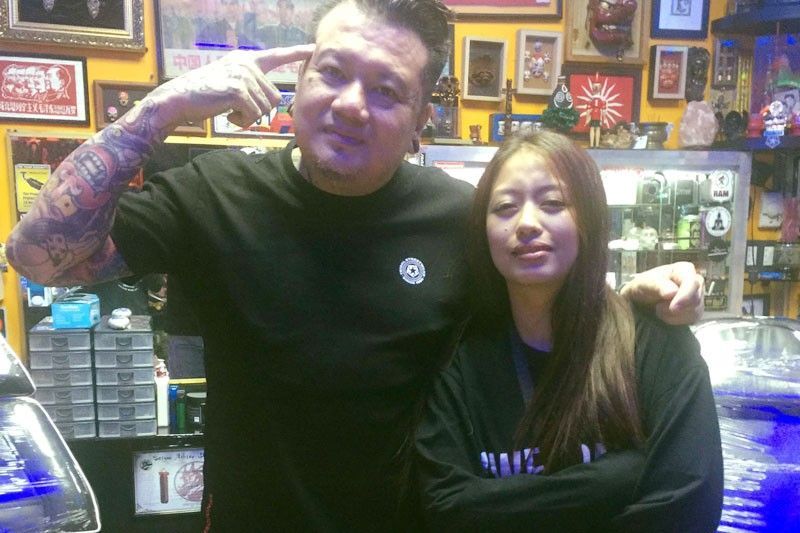 Philtag president Ricky Sta. Ana supports Daenee Bartolome, the first Filipina tattoo artist to join the Vancouver Tattoo and Culture Show on April 20 to 22.

Ricky 'tattoos' the world
MANILA, Philippines — Veteran tattoo artist Ricky Sta. Ana dreams of having Filipino artists tattoo people from around the world.
Through Skinworkz, the business he founded, Sta. Ana has been supporting its members since 1995 by providing training, development and education programs so that the tattoo artists can earn for their families. The organization also gives its members the opportunity to work abroad.
Sta. Ana's advocacy, "Tattoo the World," aims to help people through fundraising events that feature tattoo artists.
One-year-old Perseus Escotido is Philtag's beneficiary now. He will undergo liver transplant that costs P4.5M.
"The baby's father, Paul Jhon Escotido, and mother Jessica Rabaya came to ask me for help. So all the fees we will get from our tattoo works will go directly to our beneficiary. Everything is documented. We are not a foundation," says Sta. Ana.
Philtag and Skinworkz are fully certified by the Department of Health (DOH). Its objective is to help tattoo artists who have no formal education to earn an income and be responsible tattoo artists. Members enjoy the benefits of having the right knowledge, proper guidance and protection when they establish their own tattoo business.