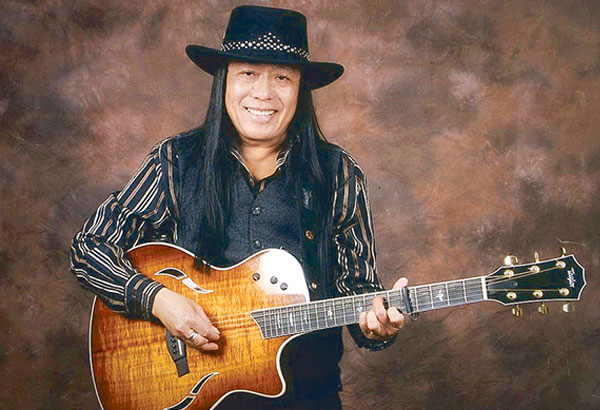 No one was reportedly hurt in the fire, but Freddie Aguilar said that many of his personal belongings were burned down. File photo
Ka Freddie Aguilar's house hit by fire
(philstar.com) - January 3, 2018 - 10:10am
MANILA, Philippines — The residence of musician Freddie Aguilar in Quezon City was hit by fire late Tuesday night.
In a radio report by dzBB, the fire in Aguilar's residence in Barangay North Fairview, Quezon City started at around 11:06 p.m. of January 2. TXTFire reported the fire out by 11:39 p.m.
According to the radio report, it was Aguilar's son who first noticed the ceiling of their first floor was on fire.
He warned her mother, Jovie, who was on the second floor. The two used the balcony to climb to their roof, and eventually make it to their neighbor's roof.
No one was reportedly hurt in the fire, but Aguilar said that many of his personal belongings were burned down such as recordings, awards and musical instruments.