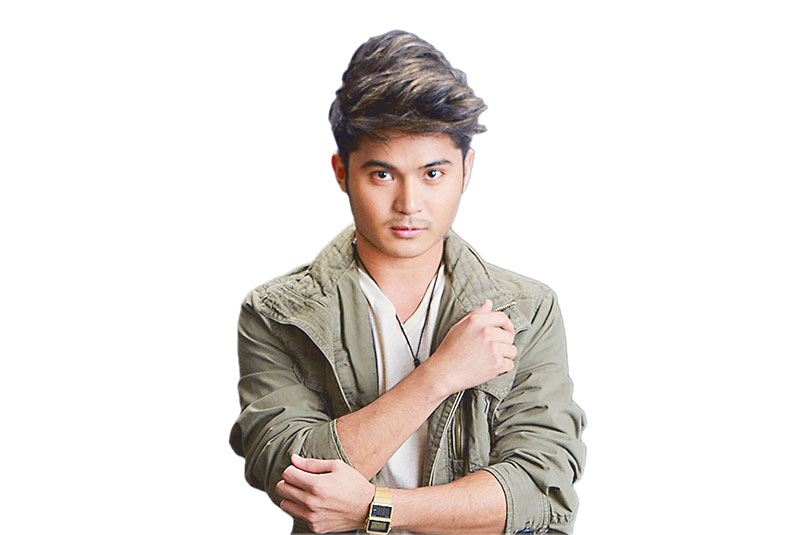 Easy entry for Eian Rances
Eian Rances has discovered early on in his budding career that getting into showbiz is quite easy yet it is one tough job to rise to fame. He says the need to look good all the time is already a given for anyone who wishes to be a part of the industry. But there are more things, a showbiz newcomer like him has to diligently work on in order to achieve stardom.
Eian, who is now one of the talents of Asian Artists Agency, Inc. (AAAI), is determined to devote his time for anything that the local entertainment scene requires him — acting, hosting, singing and dancing. Attending acting workshops is part of his timetable.
"It has always been my childhood dream to be an actor," says Eian. "Probably because I saw how my sister (Jenny Miller) truly enjoyed her work when she was still active in showbiz."
That's why, he jumped up and down with joy when he was initially offered to try his luck in the world of make-believe almost four years ago.
But Eian needed to set priorities. "That time I was still in college and it was difficult for me to accept projects even if I wanted to because I was only free during weekends.
"Kaya I needed to decide on what to prioritize and then I heeded my parents' advice that I should finish my studies first," shares Eian. From CEU Manila, Eian transferred to Manuel S. Enverga University Foundation in Quezon. After finishing a degree in Human Resource Development Management, Eian promised to go full-time in acting.
Apparently, fate had bigger plans. Eian didn't expect that accompanying his sister to watch the Binibining Pilipinas Pageant last year would bring him back to the limelight. A staff of AAAI spotted him and invited him to be part of the talent management firm's family.
"I think I'm really meant for showbiz (laughs). Sabi ko pwedeng iba naman ang gawin ko dahil graduate naman ako pero ito talaga ang gusto ko. In fact, I also dabble in modeling and I've already done three TV commercials before the offer came to get into showbiz again," relates Eian who signed a two-year management contract with AAAI last February.
He reveals that several projects are lined up for him. He has just finished a short film for Generika (under the direction of Lem Lorca) and completed a photo shoot for Move On clothing line.
"I've also completed shooting for KFC TVC. It's good that AAAI is also supportive of my modeling career."
He has also attended acting workshops facilitated by Star Magic.
Eian admires Jericho Rosales, John Lloyd Cruz and JM de Guzman. He hopes to be given a break that will showcase his acting ability. "I am not wishing to become a superstar but to be a character actor who is effective in every role."