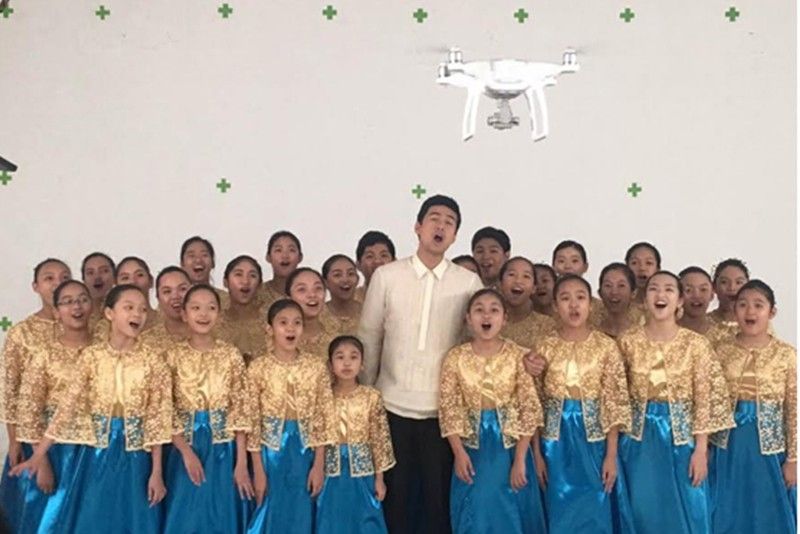 Christian Bautista sings ASEAN 2017 theme song
(Philstar.com) - April 24, 2017 - 2:07pm
MANILA, Philippines — International artist Christian Bautista, together with the Hail Mary the Queen Children's Choir of Quezon City, sang the theme song and shot the music video of the the upcoming 30th Association of Southeast Asian Nations (ASEAN) Summit from April 26 to 29.
The Presidential Communications Operations Office (PCOO), in cooperation with the National Commission for Culture and the Arts (NCCA), has produced the music video, which is set to be shown during the summit.
Titled, "ASEAN Spirit," the song and the music video for the Philippines' Chairmanship of ASEAN 2017 coincide with the celebration of the organization's 50th anniversary.
National Artist for Literature Virgilio S. Almario wrote the lyrics for the theme song, which reflects the core message of the Philippines as the Chairman of ASEAN in 2017 – a champion of positive change in the community to produce a unified voice in the world.
Professor Josefino Toledo composed the music. "The song speaks about uniting the region; despite our diverse culture, there are universal truths and desires that we all share," Asean 2017 explained in a report.
The lyrics likewise allegedly echo the six thematic thrusts of the Philippine Chairmanship of Asean. It seeks to promote and encapsulate the vision of an ASEAN that is people-oriented and people-centered; peaceful and stable; secured and cooperative in its maritime issues; inclusive, innovative; resilient, and a model of regionalism.
The "ASEAN Spirit" music video features internationally-acclaimed recording artist Christian Bautista, 2012 ASEAN Youth Achievement Awardee, and the Hail Mary the Queen Children's Choir of Quezon City, which won first place in the children's folk choir category of the 67th Llangollen International Musical Eisteddfod Children's Choir Festival, North Wales, United Kingdom in 2013. Award-winning director Joaquin Pedro Valdes directed the video with Yellow Brick Road Productions.
— Deni Rose M. Afinidad-Bernardo