Felix Manuel
(The Philippine Star) - December 8, 2015 - 9:00am
MANILA, Philippines - Filipina beauties winning back-to-back in international pageants is nothing new.
The victory of Angelia Ong in the 2015 Miss Earth in Austria, succeeding the Philippines' Jamie Herrell (see photo at right), continues a history of back-to-backs.
In 1982, Carmen Ines Zaragoza became the very first Filipina to win Miss Asia with Bong Dimayacyac succeeding her the next year.
In 2013, (the late) Rizzini Alexis Gomez won Miss Tourism International, succeeded by Angelie Dionne Gomez.
Other back-to-backs: in the Miss World pageant, Sweden in 1951 and 1952; UK in 1964 and 1965; and India in 1999 and 2000. In the Miss Universe pageant, the only back-to-back record was made by Venezuela in 2008 and 2009.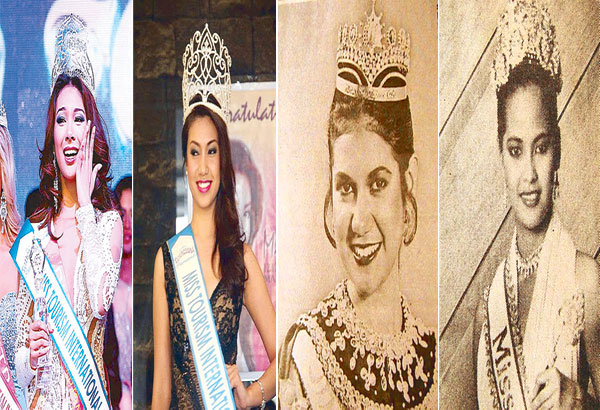 Angelie Dionne Gomez, Rizzini Gomez, Carmen Ines Zaragoza, Bong Dimayacyac