What lured Edu back to teleserye
FUNFARE
-
Ricky Lo
(The Philippine Star) - March 24, 2015 - 12:00am
Because he was very visible in both print media and television in his capacity as a government official, Edu Manzano was hardly missed. People didn't notice that he was gone (on temporary "leave") from showbiz. His last movie was Tanging Yaman, the landmark Star Cinema family drama directed by Laurice Guillen in 2004, and his last TV-drama appearance was in Walang Kapalit with Piolo Pascual and Claudine Barretto in 2006.
"When I got into government service," said Edu, "I had to give up acting because I didn't want to have my cake and eat it, too."
He was head of the Optical Media Board (OMB) from 2004 to 2009 (succeeded by Ronnie Ricketts who is incumbent up to now), a tough, sometimes life-threatening job that required running after film pirates 24/7.
"Tapings and shootings usually take long hours so hindi mo na makakaya pumasok sa office the next day," added Edu. "I don't want either of the two jobs to sacrifice, so I had to give up one."
After his stint as OMB head, Edu resumed his rudely-interrupted TV-hosting job in 2007, first of Pilipinas Game KNB? on Kapamilya ABS-CBN before moving ober da bakod to Kapuso GMA Network for Family Feud: The Showdown Edition and Asar Talo Panalo and then to Kapatid TV5 for Game N Go and Good Morning Club, back to Kapamilya for Kapamilya: Deal Or No Deal, and back again to Kapatid for What's Up Doods? and Face The People.
Does that make Edu a KKK (Kapuso/Kapamilya/Kapatid) for having made a full-blast round of the networks?
"You forgot one network," said Edu. "I also did a show for UNTV, the Kasangbahay network."
So what lured Edu back to doing a teleserye, in the searing Kapamilya drama Bridges of Love?
"The role," said Edu who is cast as a successful businessman who has a son (played by Paulo Avelino) but is never married. "I fell in love with the role and the story the first time I read the script which has many twists and turns."
Edu didn't elaborate lest he spoiled the "twists and turns." But suffice it to say that Jericho Rosales will be revealed as…oh no! Sorry, no spoiler alert.
"Just stay tuned," reminded Edu who easily identified with the role because he's a father of four children, all grown up, including Luis Manzano. The two others, Adi and Enzo, are Edu's children with a non-showbiz lady, and the fourth is also with a non-showbiz girlfriend who, like Edu, loves food. (Edu co-owns the Lucky Rainbow Chinese restaurant on Pasay Road, Makati City; Blacksheep at Bonifacio Global City; and Erwin's Gastropub at the City of Dreams.)
"I spend equal time with my children," confessed Edu.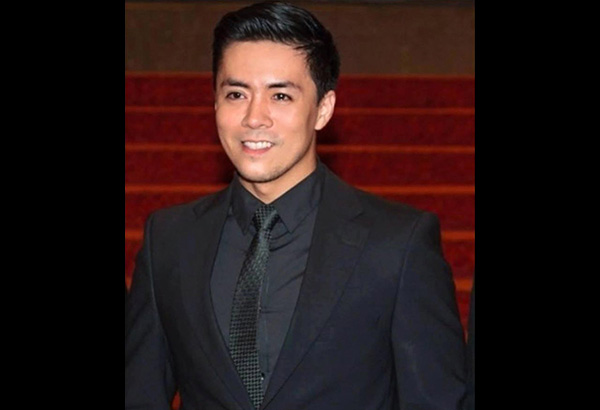 The 'new' Lance Raymundo: Grateful to The Lord
In a previous Funfare interview for his being a Watsons endorser (with Lorna Tolentino), Edu disclosed, "The reason why I'm trying to stay healthy is because I want to fully enjoy the benefits of being a senior citizen," freely admitting that he's turning 60 on Sept. 14 this year. "I'm proud of being 60 and I'm looking forward to getting my senior-citizen card."
Seriously, added Edu, "I want to be healthier so I could spend more quality time with my family, with Luis, Adi and Enzo (And the fourth child, for sure. — RFL). I want to be able to do everything with my children, like when we went to Istanbul together. I plan to travel more with them. Dati-rati, hindi ko sila nasasabayan but now with my lifestyle change, I feel more fit. I don't want them to make compromises, na hindi nila magagawa 'yung gusto nila because of me."
More disclosure: "It's been more than a year since I've quit smoking and drinking. I've been staying away even from social drinking as much as I can. I'm not getting any younger, so I've become more careful with what I do, with what I eat, something which can be quite difficult sometimes because I have several restaurants."
In 1998, Edu won as Vice Mayor of Makati City and unsuccessfully ran for Mayor of the same city in 2001. In 2010, he lost his bid for the Vice Presidency as the running mate of Gibo Teodoro.
Any plans for 2016?
Edu simply flashed a what-do-you-think? smile as an answer.
Lance marks 'second life' playing Christ
On March 19 last year, Lance Raymundo's handsome face was crashed by a barbell during a freak accident at a gym. He underwent surgeries to reconstruct his face.
As a gesture of gratitude to The One Above to whom Lance attributed his "second life," he is playing Christ in director Lou Veloso's Senakulo 2015 which will be staged on March 28 to April 1. His special performance will be on March 29 at the Greenfield Garden District in Mandaluyong City.
"I accepted the role as my way of thanking the Lord for restoring my face," said Lance who told Funfare that while he was recovering, he had a "vision" of Christ in a dream. "If you remember, I was at the height of preparing for my role of Christ last year when the accident happened. The preparation included my visits to a simple gym in order to achieve the manual-laborer physique of Christ. The accident prevented me from doing the senakulo."
(E-mail reactions at entphilstar@yahoo.com. You may also send your questions to askrickylo@gmail.com. For more updates, photos and videos visit www.philstar.com/funfare or follow me on www.twitter/therealrickylo.)