2014 in showbiz: Top 5 Pinoy soap operas of the year
December 22, 2014 | 2:16am
MANILA, Philippines - The year 2014 may be described as a remarkable year for Philippine soap opera, having been a year of new faces, bold thematic pursuits, and interesting social references.
Why were these soap operas notable? Boldness is of course a necessary quality, particularly in a genre that closely follows conventions and time-tested modes. In this day and age, the teleserye has a lot of elbow room in reinventing thematic concerns, and some of this year's teleseryes attempted to transcend trivial pursuits, particularly in discussing social issues and taboos, like infidelity.
There's also the presentation of the "new"— as in new love teams, or new story treatments. Although newness is always disputable, the teleserye may be considered as offering newness by way of its being a platform for, say, an interesting pair that could establish successful fandoms, or establishing new viewing behavior. Newness may also be innovation, pushing the possibilities of the teleserye to go beyond its being a teleserye. For instance, some teleseryes of 2014 were able to grow into brands that reflected, of course, significant network interests.
The teleserye, however, is still a dynamic television genre that continues to reinvent itself — and this is where I would like to start the revaluation of these notable ones of 2014, for their absorbing acting, remarkable script, and distinct concept and production. They characterized the teleserye as a genre coming unto itself after 15 years, offering gripping and sensible narratives, despite the strong pull of market demands; intelligent approaches to even the typical soap figures and tropes; and astute refraction of current social affairs, an aspect of the teleserye only visible to the discerning eye.
I selected these 5 notable teleseryes notwithstanding their performance in the ratings games. After 15 years of claiming the soap opera as our own through the use — and hopefully not the abuse — of the word teleserye, the scene looks fair and promising, and I am certain that with these kinds of soaps around, the teleserye as Filipino is here to thrive and stay, for 15 more years, and beyond.
5. Honesto |
October 2013 - March 2014
Honesto may be deemed allegorical, considering that the current administration's all-out campaign against corruption climaxed this year with several Blue Ribbon Committee hearings in the Senate, the real teleseryes of the day. To begin with, the title was already suggestive, and to personify honesty by way of a Pinnochio-like child-character, that of Rikko Matteo, was an astute way of projecting this political clamor for good governance. In an understated, ironic manner, the soap allegorized how the reign of greed decimated a utopic town where honor is valued and lies are difficult to keep, as moments of dishonesty manifest by way of swelling noses. Matteo's Honesto, the child who could not lie, embodied what Filipino society wanted to recover at this sorry point where everyone was to be held suspect for lying — in real, and reel life. In the soap, lying was clearly identified as the path to corruption, and honesty, though such a lonely word, was the only way to redemption.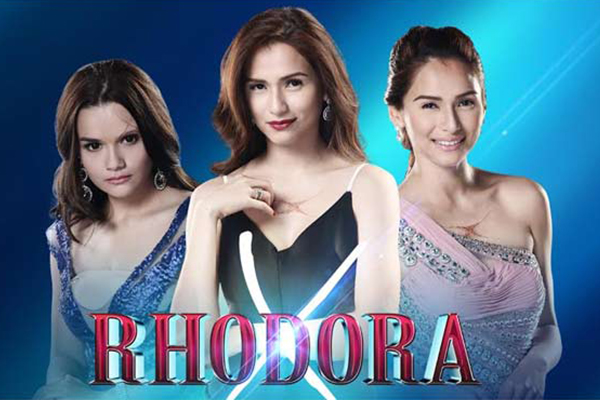 Rhodora X is Jennylyn Mercado's piece de resistance. In this teleserye, she played the character of Rhodora, who was suffering from dissociative identity disorder, a result of her violent experience in a kidnapping episode. Aside from her main or host character, she had two other selves here — the alter egos Roxanne, and Rowena, pegged to be 8 years old. The part of her which is Roxanne — scheming and cunning — developed hatred for her sister, Angela, played by the underrated Yasmien Kurdi. Rhodora-as-Roxanne competed with Angela for their mother's love, and for Mark Herras' Joaquin, their love interest.
I find the concept very interesting and Mercado, in interviews, said that it was very challenging to be embodying these conflicting selves. The internal dynamics heightened the external conflicts, and this ploy, I think, made the soap opera this year's boldest.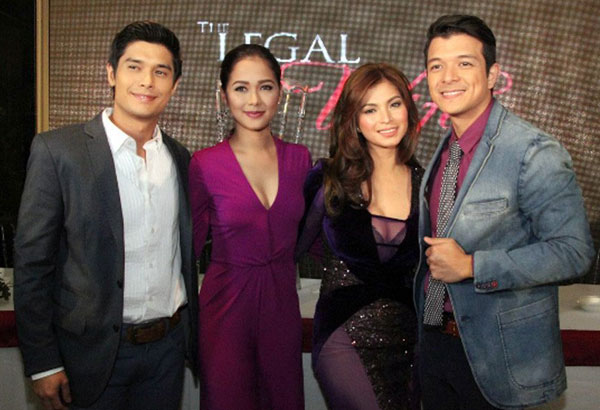 The Legal Wife is by far, this year's fiercest teleserye. It was the return soap of Angel Locsin, who here played Monica, the legal wife to Jericho Rosales's Adrian. It was fierce in providing a new perspective on infidelity in Philippine culture, presenting a deconstructed male macho figure, and a resonant image of the other woman. The configuration of the bida and kontrabida here was examined as merely an artifice to the moral issue (for the patriarchy) of keeping the family.
The soap was a dramatic showcase of confrontations that easily trended in social media, but these confrontations, though filled with the choicest hysterics, only attempted to subtly expose what was usually kept under wraps: the gravitas of a woman's position in fighting for one's love in the context of the Filipino, middle/upper-class family, and keeping one's self respect and dignity in an oppressive patriarchal environment.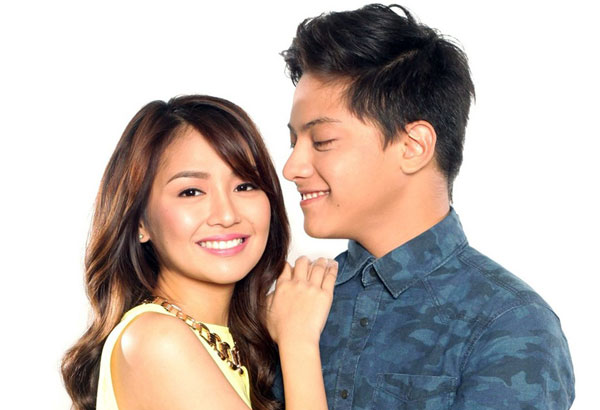 Got To Believe is the "next-level" soap of the Kathryn Bernardo-Daniel Padilla tandem. After storming television with their chemistry in Princess and I, it was a good network move to immediately star them in a very interesting and glossy romantic-comedy teleserye. Padilla's character here, Joaquin, was a sickly teenage brat bored by his life under the care of his overbearing mother. Some may say it's already an old, old story, as Bernardo's Chichay played here the maid who was surrogate mother, and eventually, love interest to Joaquin. The virtue of the soap, however, was characterization, and the two's personae were explored well, with depth and dimension.
The two were also gifted with contrasting worlds that helped characterize them — Joaquin was housed in an almost antiseptic and suffocating mansion where the queen was his mother Juliana, played scintillatingly by Carmina Villaroel, where his father Jaime, played by Ian Veneracion, was simply subservient. The gypsy-like Chichay's world meanwhile was a world of carnivalesque play — a perya, maintained by her parents Betchay, played by Manilyn Reynes, and Chito, played by Benjie Paras. The soap's laudable production design heightened the contrast, and for me, gave a fresh take on the rich boy-poor girl modes that typify Pinoy soap operas.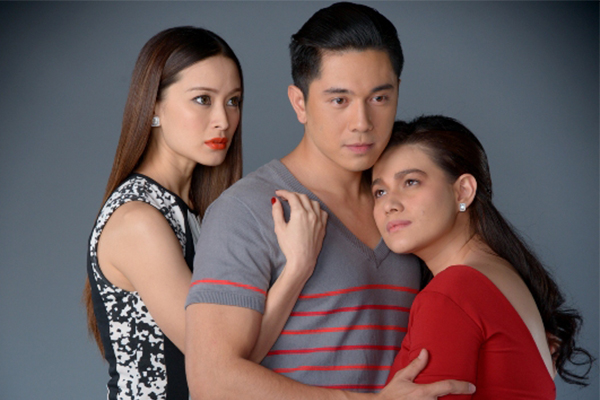 Sana'y Bukas Pa ang Kahapon leads this year's most notable teleseryes. It is the story of Rose Buenavista and Emmanuel Romero, both played by Bea Alonzo. Rose, a curiously looking naive lady, is heir to a chocolate empire, who suddenly found herself embroiled in the murder of her father, the story's main pivot. Emmanuel defended her, and eventually, the two got involved in a car mishap that claimed the life of the lawyer. Rose survived and for a while pretended to be Emmanuel, after a successful plastic surgery. With plans to avenge her fate, she began to investigate her being framed and plotted to bring down those who took over her family's chocolate business — her suspects to the crime.
This teleserye is Alonzo's best so far, and she has matured in terms of acting alongside her equally talented leading man Paulo Avelino, who played the role of Rose's erstwhile chocolatier husband Patrick Salvador. The most revealing performance, however, came from Maricar Reyes, who played Sasha, Patrick's highly insecure second wife. Her character's pathos upped the ante and lent her real versatility, making her tragic end rather heroic.