OCCCI D-League andam na sa makasaysayanong season
February 7, 2023 | 12:00am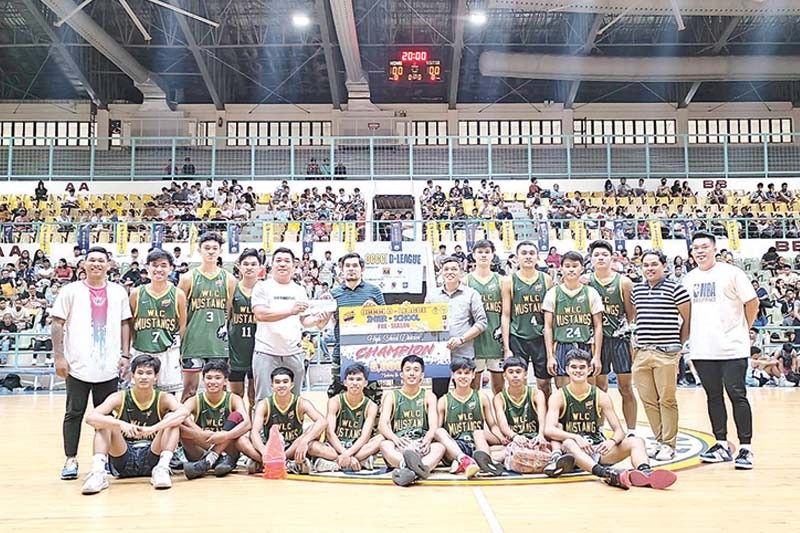 CEBU, Philippines — Luyo sa malampuson nilang pre-season games, ang OCCCI D-League andam na kaayo alang sa giatngan nga labing unang season sa labing dako ug labing bongga nga inter-school basketball tournament sa kasaysayan sa Eastern Visayas nga mosikad na karong Huybes, Pebrero 9, didto sa Jaro, Leyte.
Ang duha ka semanang pre-season sa liga nahuman niadto lamang weekend didto sa Ormoc Superdome sa Ormoc City. Misamot ang kabibo niini ug gidagsa og bagang panon sa fans tungod sa exhibition games tali sa OCCCI All-Stars ug six-time Cebu Schools Athletic Foundation, Inc. (CESAFI) champion Sacred Heart School-Ateneo de Cebu (SHS-AdC) Magis Eagles. Giharos sa Western Leyte College (WLC) Mustangs ang mga titulo sa high school ug college divisions, samtang ang San Juan Elementary School (SJES) maoy nakampiyon sa elementary level.
"In behalf sa management committee sa OCCCI D-League, nagpasalamat ko una sa atong Ginoo nga gihatag ni niya nga higayon ug grasya nga mahimong malampuson ang amo pre-season," matud pa ni John Carlo Sano, ang head of basketall operations sa OCCCI D-League.
"Mapasalamaton pud ko sa tanan nga mga nitabang namo. Sa mga schools, school heads, principals, athletic directors, coaches, players nga niapil sa pre-season ug sa mga parents ug basketball fanatics nga nisuporta dili lang sa ilahang teams apan hasta sab sa tibuok liga. Dili kini mahimong successful kon dili tungod sa ilang suporta," padayon pa ni Sano.
Miangkon si Sano nga daghan kaayo sila og mga butang nga nakat-onan gikan sa ilang kasinatian sa pre-season ug ila kining gamiton aron mas manindot ug hapsay ang pagdala nila sa liga sa umaabot.
"Coming to our regular season, nakita namo from the pre-season unsa pay kuwang or i-improve namo para mas nindot pa ang mga games. Naa nami plans nga makapa-excite sa mga spectators nato and kami sa mga kaubanan nako magpadayon sa pagtinabangay ug ubanan sa hugot nga pag-ampo para sa kalamposan na usab sa amo pagahimoon nga regular season," batbat pa ni Sano. Si OCCCI Chief Finance Officer Arvin Villena gibati sab og tumang kalipay nga ilang napahigayon ang pre-season subay sa ilang katuyoan nga mao ang pagsukod sa ilang kapasidad nga mopadagan sa usa ka dakong kompetisyon.
"First, I want to thank God for making all these things possible and successful," dason pa ni Villena. "Good thing we did the pre-season for the school to assess first their capacity and to warm it up in preparation for the inaugural. But more than that, this also gave us our personal assessment how ready we are for the regular season."
"It was not perfectly done but I guess it was good enough for a first timer. And seeing how the pre-season goes, everybody for sure will make some adjustments. We have seen a lot of things in all areas good and for those that needs improvement. We learned together with the teams."
"I am a bit emotional because it was more than what I expected. Thank you to all the people who, in one way or another, are instrumental to the success of our pre-season. Truly we have nurtured the dreams of these young athletes and I think we are now ready to kick off the inaugural season of our OCCCI D-League," panapos pa ni Villena.