CCTO gipangayuan og report sa mga aksidente sa karsada
October 9, 2022 | 12:00am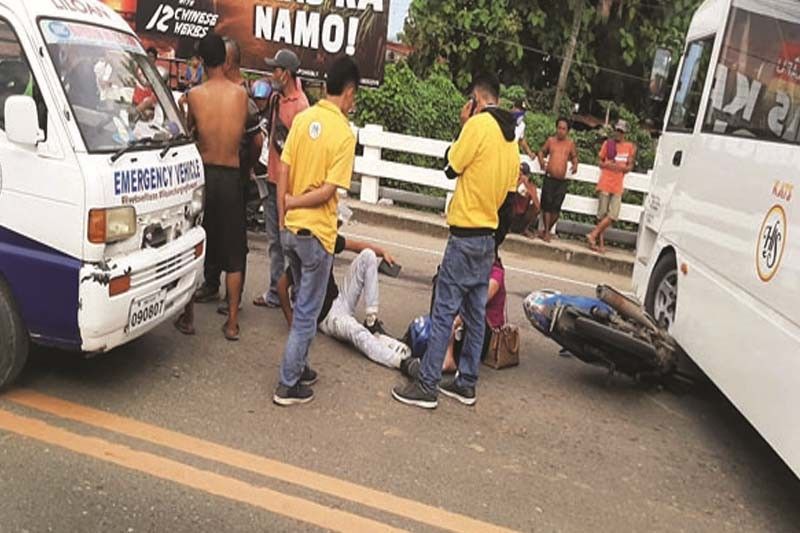 CEBU, Philippines — Gihangyo sa Cebu City Council ang Cebu City Transportation Office (CCTO) nga mosumitir og report sa gidaghanon sa vehicular accidents nga nahitabo sa matag barangay sa dakbayan.
Nangayo usab ang konseho og report sa CCTO sa gidaghanon sa mga traffic violations nga nahitabo sa matag barangay.
Si Councilor Nestor Archival, Sr. ang misponsor og resolusyon labot sa maong butang nga giaprobahan sa konseho.
Gihisgutan ni Archival ang report sa The Freeman niadtong Septiyembre 27, 2022 nga nagkanayon nga nidoble ang gidaghanon sa aksidente sa kadalanan sa dakbayan.
Matud ni CCTO executive director Paul Gotiong, gikan sa average nga 200 matag bulan, nisaka ngadto sa dul-an 400 ang gidaghanon sa vehicular accidents sa Cebu City ug dunay miabot na sa 500 sa unang mga buwan ning tuiga.
Lakip sa nag-unang hinungdan sa mga disgrasya sa kadalanan sa siyudad mao ang overspeeding, pagbaliwala sa mga traffic signs, ug drunk driving.
Sa usa pa ka resolusyon nga gi-sponsor ni Councilor Rey Gealon, giawhag sa konseho ang Office of the Mayor nga paspasan ang pagpalit og speed guns alang sa CCTO aron mapatuman ang speed limit tungod sa nagkadaghang disgrasya tungod sa overspeeding.
"There is an urgent need for the purchase of speed guns for the CCTO in order to detect the speed of the vehicles and see to it that drivers are driving within the speed limit, as provided under the Cebu City Ordinance 2612, otherwise known as 'An Ordinance Providing for the Speed Limits For All Kinds of All Motor Vehicles Within the Territorial Jurisdiction of the City of Cebu, Providing Penalties for the Violation Thereof, Collection of Road Crash Data, and Appropriating Funds For This Purpose'," pagbasa sa resolusyon ni Gealon. MEL (BANATNEWS)