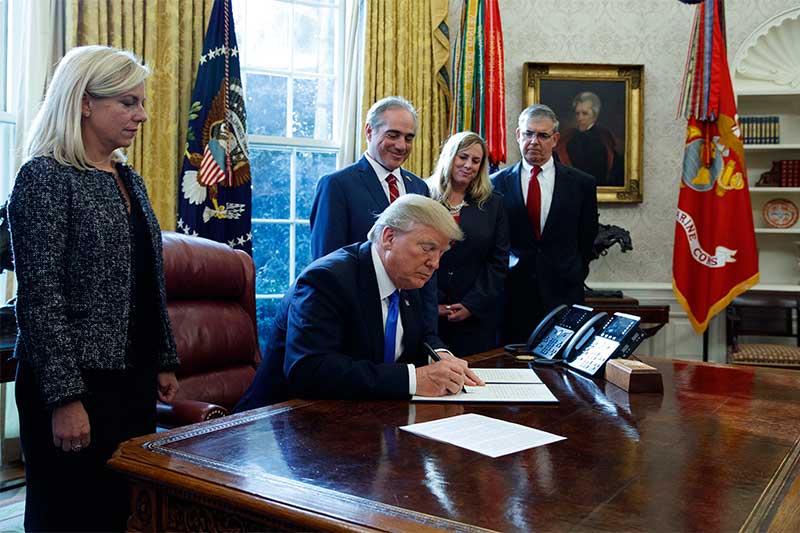 President Donald Trump signs an executive order "Supporting our Veterans during their Transition from Uniformed Service to Civilian Life," in the Oval Office of the White House, Tuesday, Jan. 9, 2018, in Washington. AP/Evan Vucci
Trump administration OKs $130M missile defense sale to Japan
WASHINGTON — The Trump administration has approved a $130 million missile defense sale to Japan to meet the escalating threat from North Korea.
The State Department says Congress was notified Tuesday of the proposed sale of four missiles for the SM-3 Block IIA interceptor.
The system was jointly developed by Japan and the U.S. The missiles can be used at sea with Japan's current Aegis-equipped destroyers and with the land-based Aegis system its Cabinet approved for purchase last month.
That's intended to bolster Japan's current missile defense and perhaps curry favor with President Donald Trump who is eager for U.S. allies to buy more American military hardware.
The department says the sale will support the American defense industry and underscores Trump's commitment to improve the defense of allies threatened by North Korea.