EDITORIAL - Another mass shooting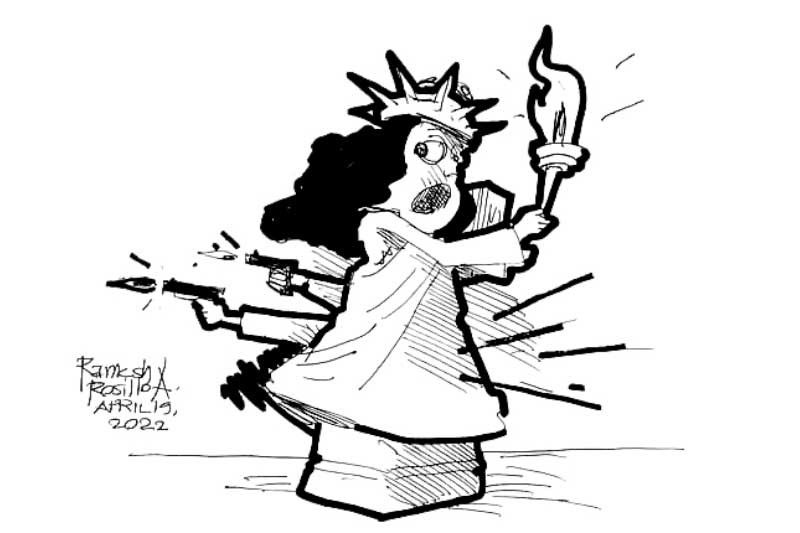 While the Philippines and the rest of Christendom started celebrating Holy Week, something else happened halfway around the world that may have escaped the attention of many here; the subway shooting in New York City.
Last Tuesday in New York City, Frank James, 62, boarded the subway train and detonated two smoke grenades just as it was pulling into the Brooklyn Station. He then opened fire at the people on the train, hitting 23 people but fortunately causing only injuries.
Police later said they found a gun still loaded with rounds in the train, leading them to conclude James was willing to fire more shots if the gun had not misfired.
James was arrested a day later after tipping the police where he would be found.
Investigators are not exactly sure about James' motives in carrying out the shooting, although the suspect earlier released videos where he ranted about the failure of the medical system, the mental healthcare system, as well as the educational system in the US. He also criticized the New York City government.
It is alarming that incidents like these are becoming more and more common. That this one did not happen at a school, at a synagogue, or at a theater, but a place millions of people use daily in their commute makes it even more so; some shooters are no longer targeting a particular religion, culture, or race.
We cannot say this is an isolated incident; too many have happened --at least in the US-- where someone arms himself to the teeth then goes on a shooting rampage in the belief that he has been unfairly treated one way or another.
Again we are forced to ask; what is making more and more people take extreme views? And also more importantly, what is being done to make sure people who aren't fit to carry guns don't get them?
James' attack might not have been motivated by race, as were some shootings in previous years, but again it shows how more and more people are becoming radicalized and are also more than willing to use violence to make their voices heard.
Something must be done about the different issues that give rise to random shootings. We can no longer do anything about what James did, but we are sure there are more people out there with ready access to guns and a twisted agenda. He is not alone.